Our Cheese Portfolio
Cheese is a true all-round talent: it can serve as a varied snack, a crisp crust over lasagne or gratins, a softly melted topping on pizzas or burgers, or a filling and tasty ingredient in salads, soups or sauces. In Germany, cheese is an essential ingredient in every kitchen, used from morning to evening in both hot and cold dishes. The numerous types of cheese differ in the milk used, the fat & moisture content, the ripeness, the appearance and of course the taste.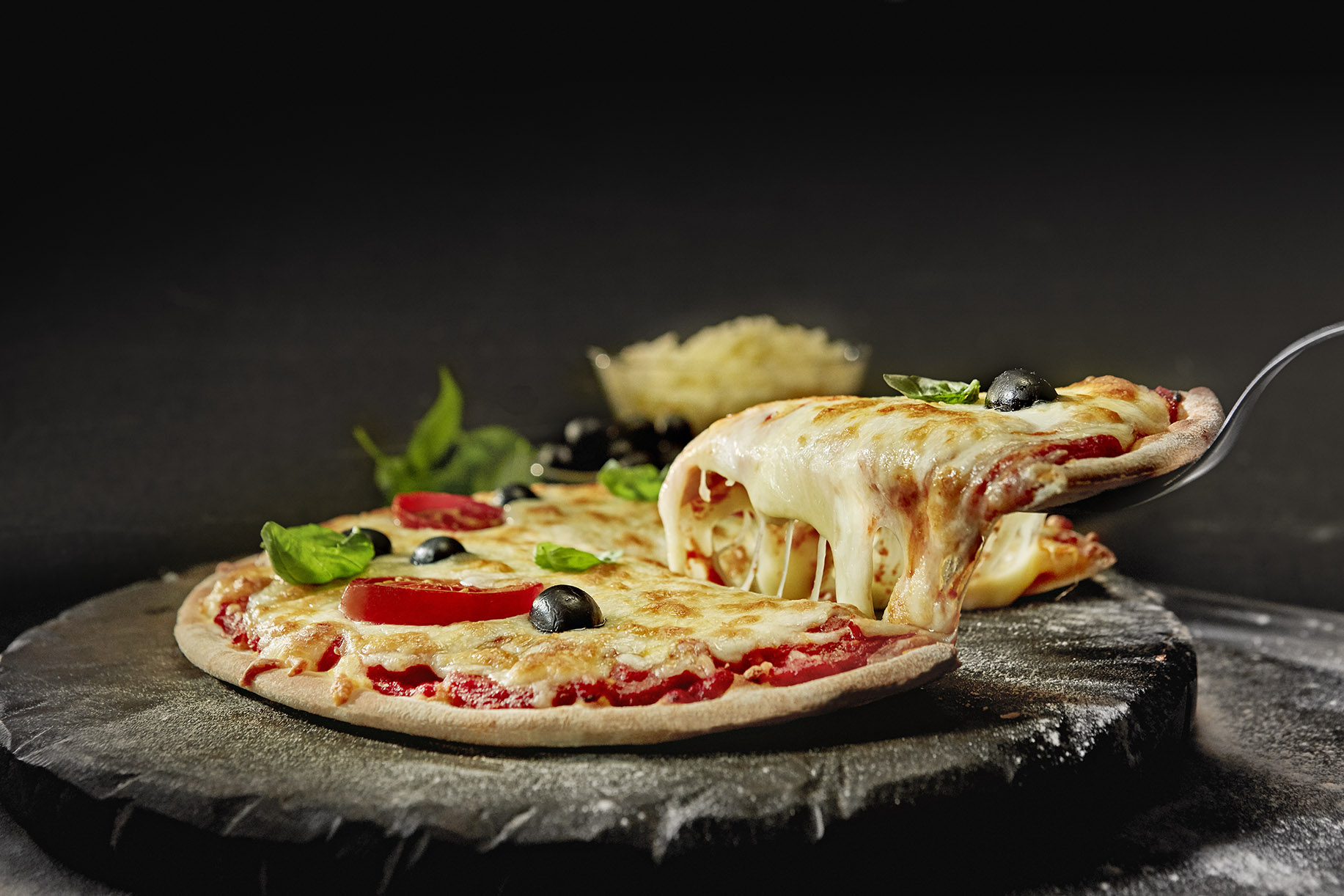 Perfect for Pizza and Casseroles
Mozzarella has an ideal texture for gratinating.
Oldenburger Mozzarella has proven qualities and characteristics:


A characteristic stretch which intensifies the eating experience

Melting in a uniform mass on the pizza without becoming liquid

Excellent browning: mozzarella turns a more intense brown on pizza than other cheeses,
resulting in satisfying crispiness and evenly distributed amber areas for added appeal.

Characteristic blisters that other kinds of cheese do not produce

High firmness for easier processing, slicing and grating
Mozzarella has a fine, fresh flavour, making it ideal for pizza as it doesn't mask the aroma of other ingredients.