Our Cream Portfolio
Oldenburger Professional offers four different cream products for food professionals. Different not only in terms of fat content but also in terms of suitability for different applications or different needs from chefs.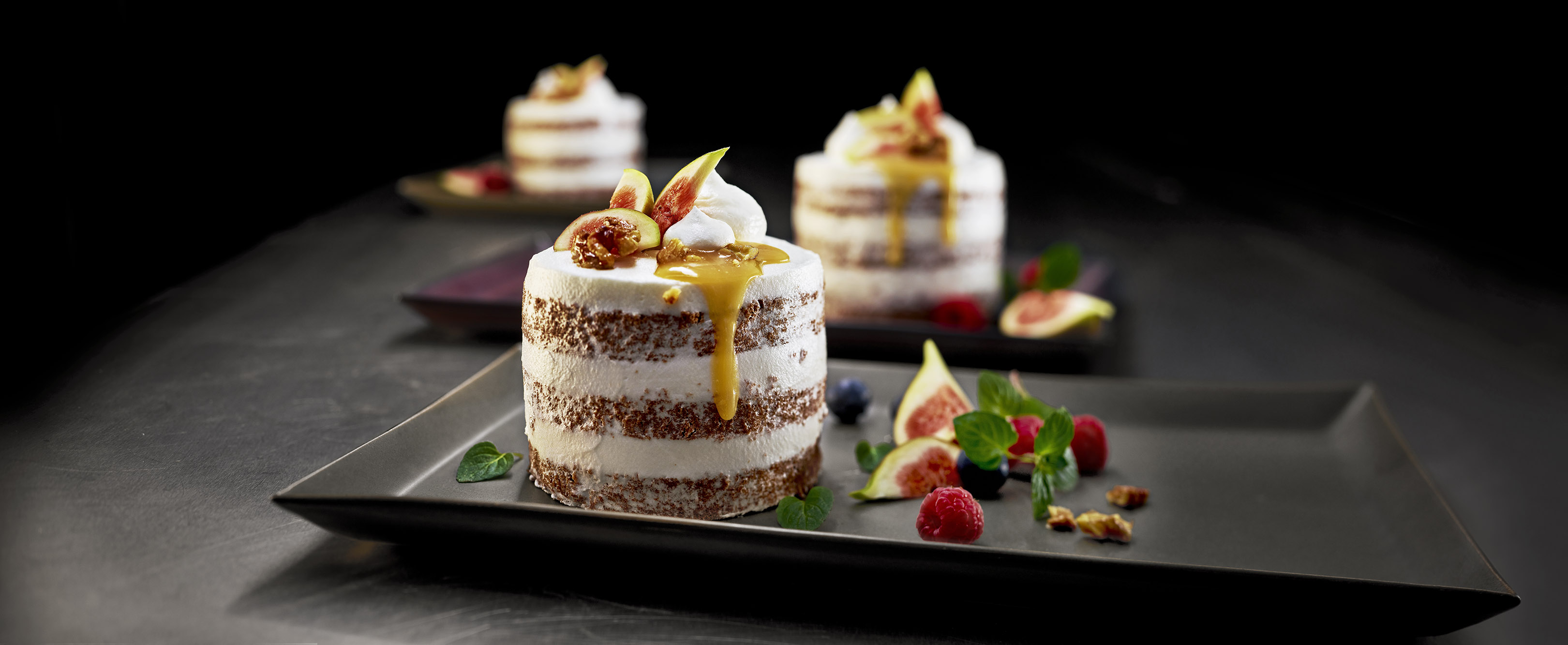 Which product suits you best?
It depends on various factors:

Single restaurant or chain
High profile cuisine or cost-efficient approach
10 or 1.000 dishes a day
Immediate consumption or long storage
Personal preferences of the chef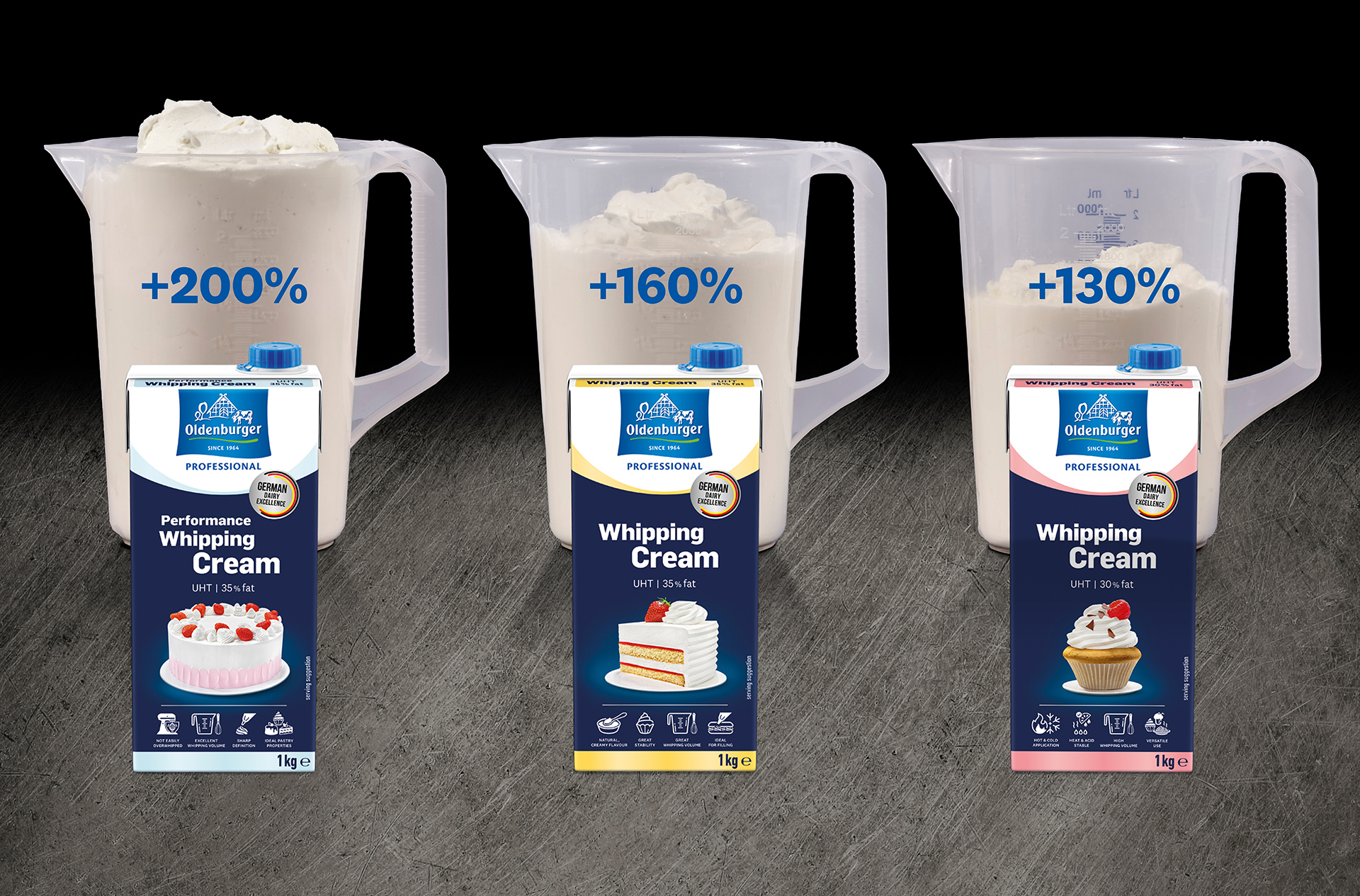 Discover our Cream Calculator
The high-quality cream products from Oldenburger Professional have a higher whipping volume than average cream products. Take a look and see what your savings could be.