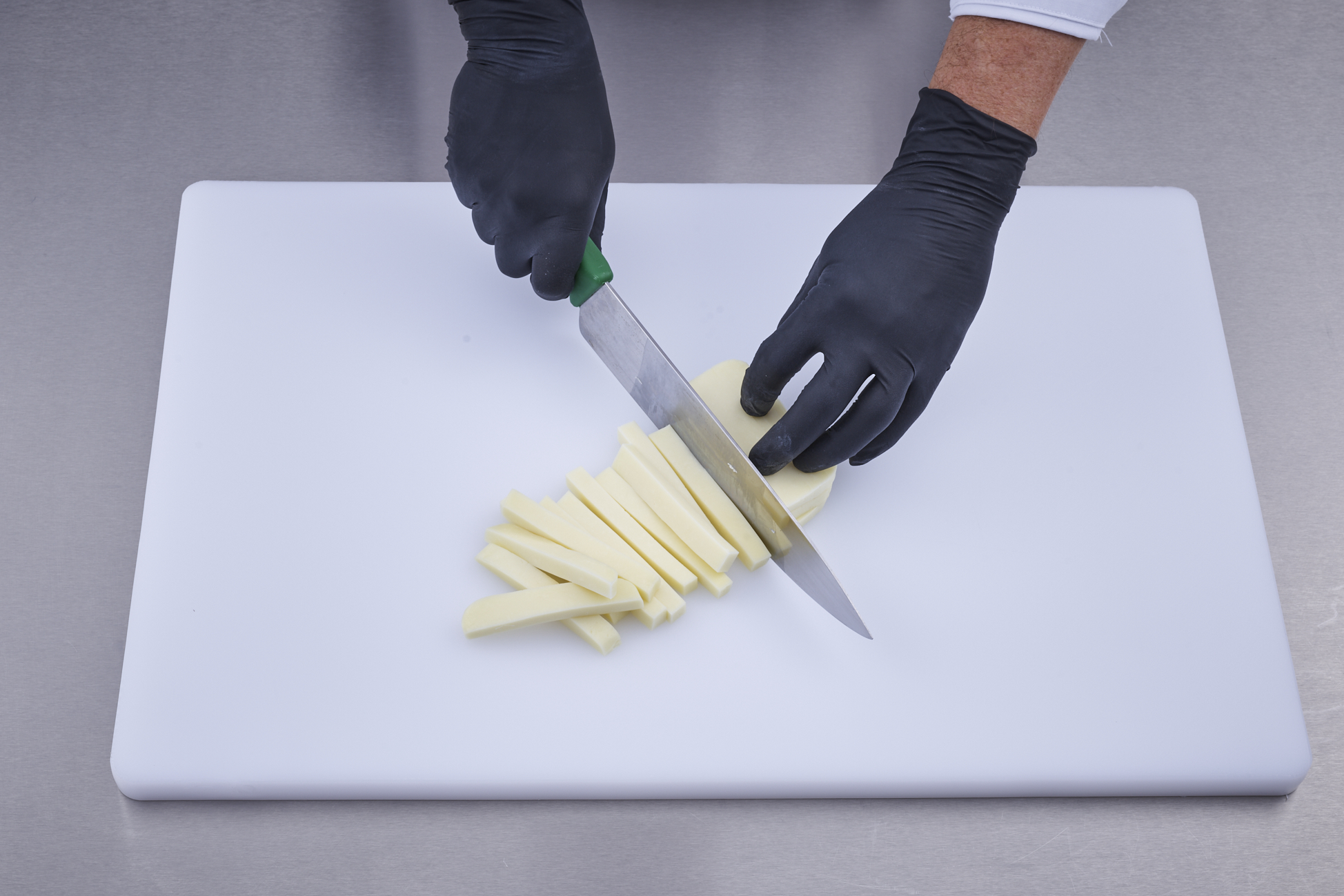 01
Cut well chilled mozzarella into sticks measuring about 10 by 120 mm.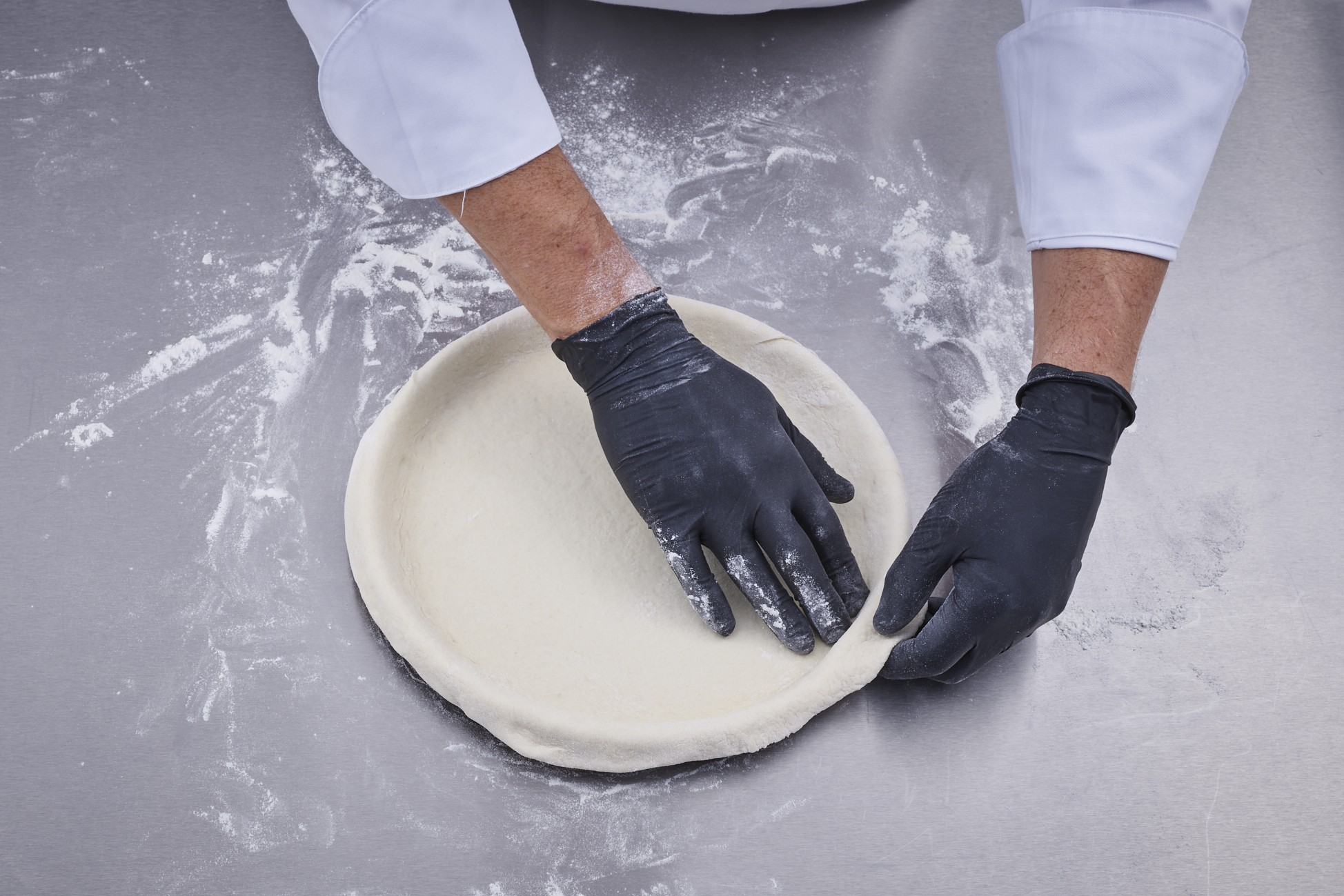 02
Roll out pizza dough on a floured surface. The circle of dough should be large enough to hang over the edge of the pizza pan.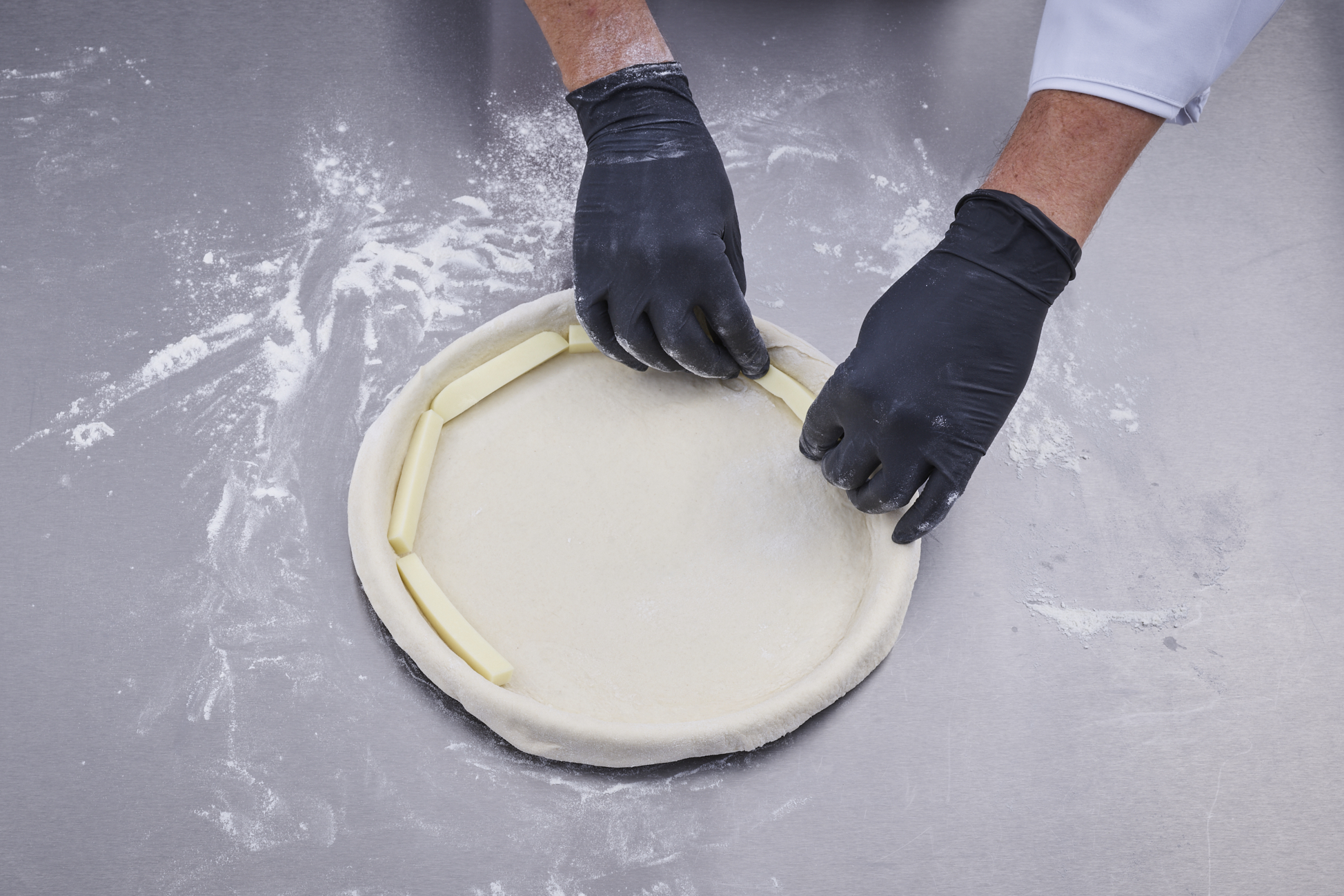 03
Place mozzarella sticks around the edge.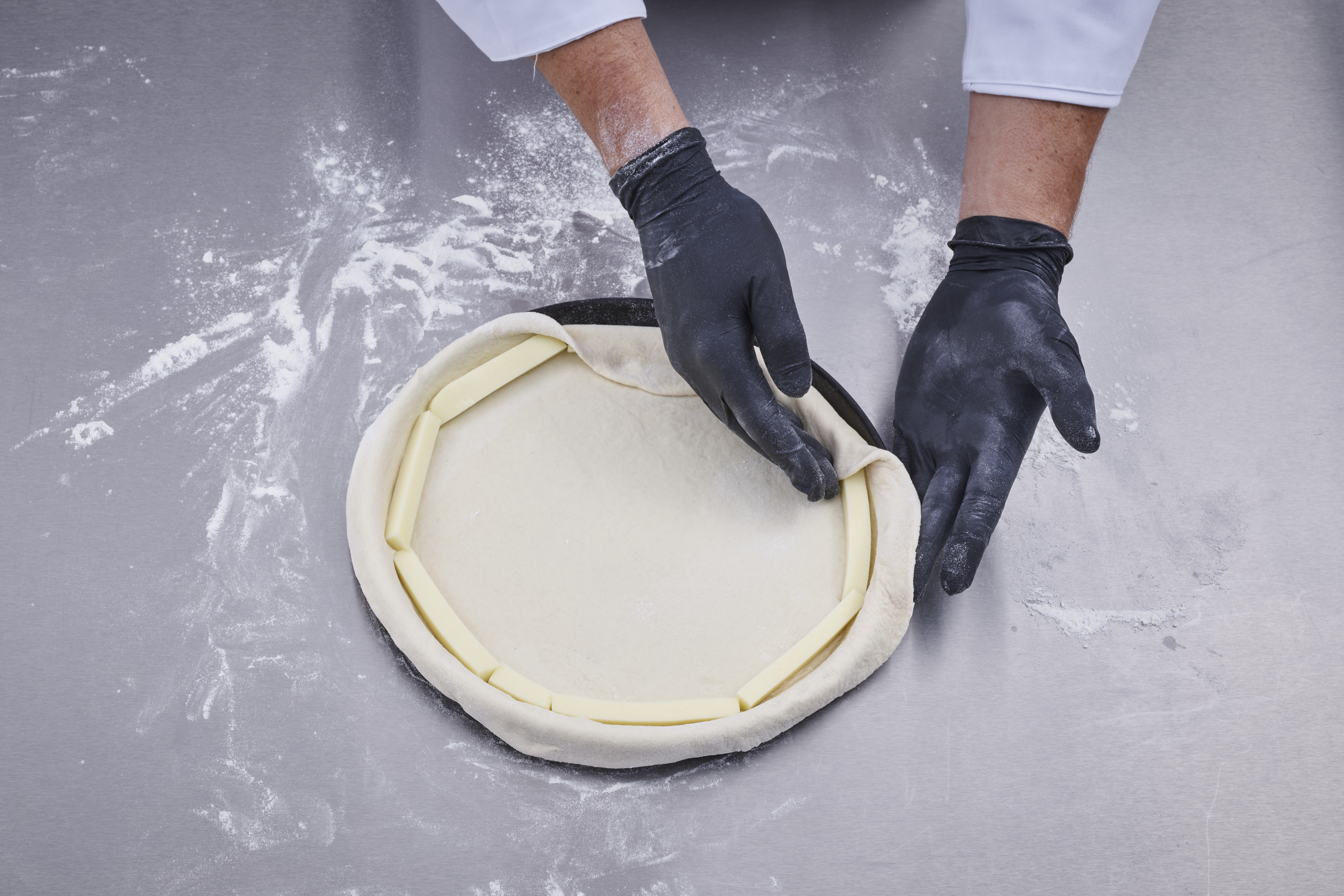 04
Fold the overhanging dough over the cheese and gently but firmly press it down to seal the cheese in.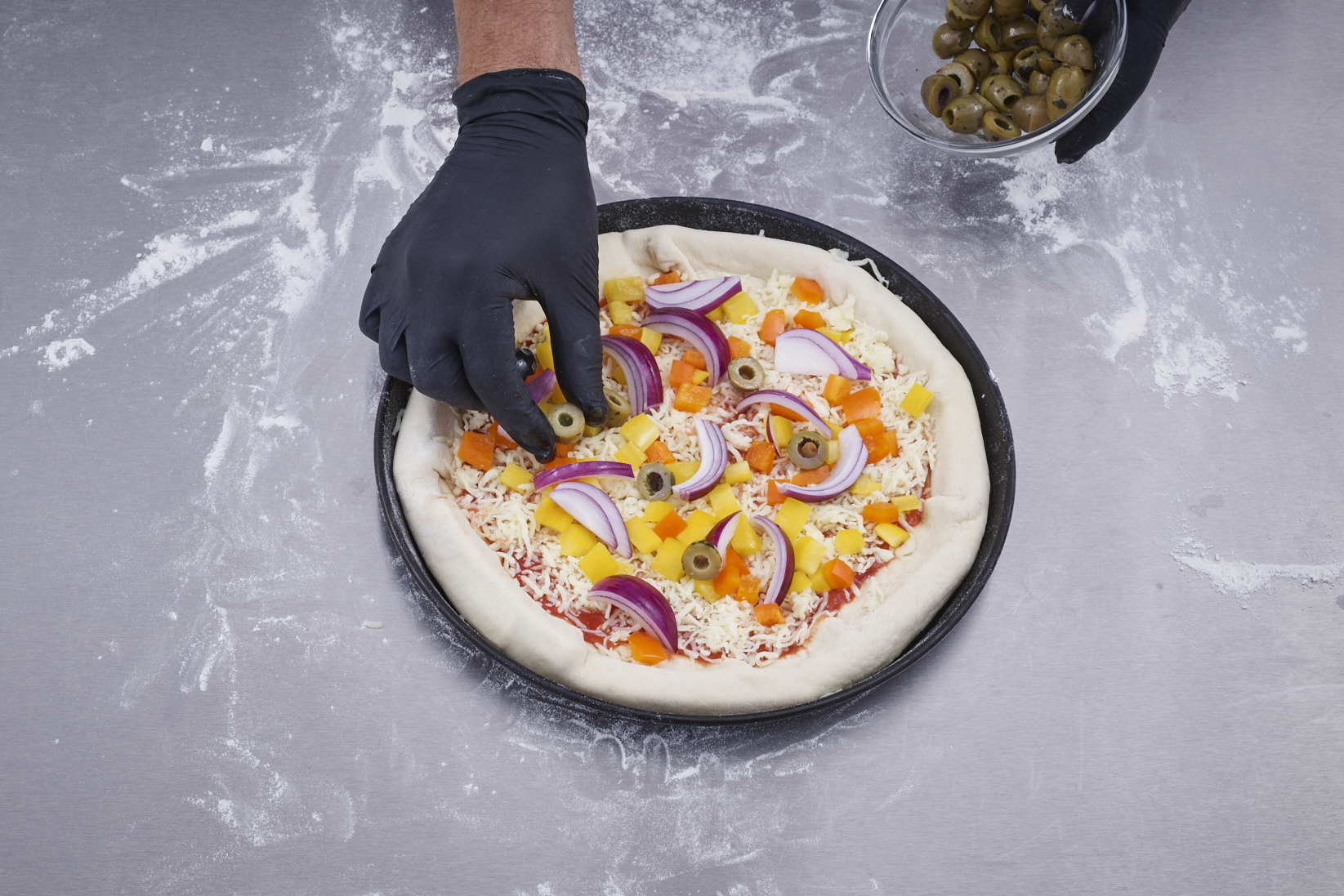 05
Spread tomato sauce on the pizza dough and sprinkle generously with grated cheese. Place any other desired ingredients on the cheese.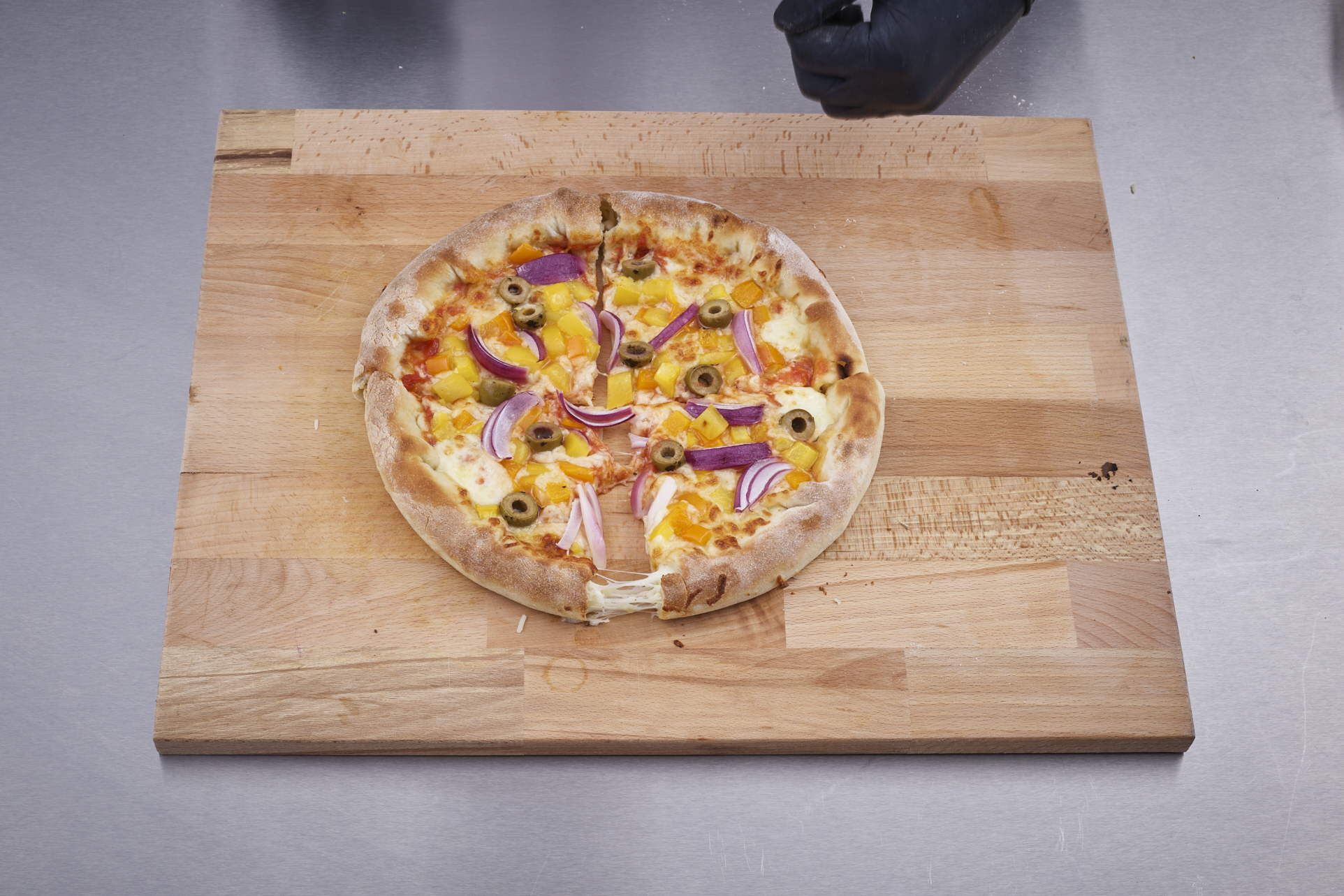 06
Bake in a pizza oven until the desired colour is achieved. When sliced, the cheesy crust will be melted and appetising.