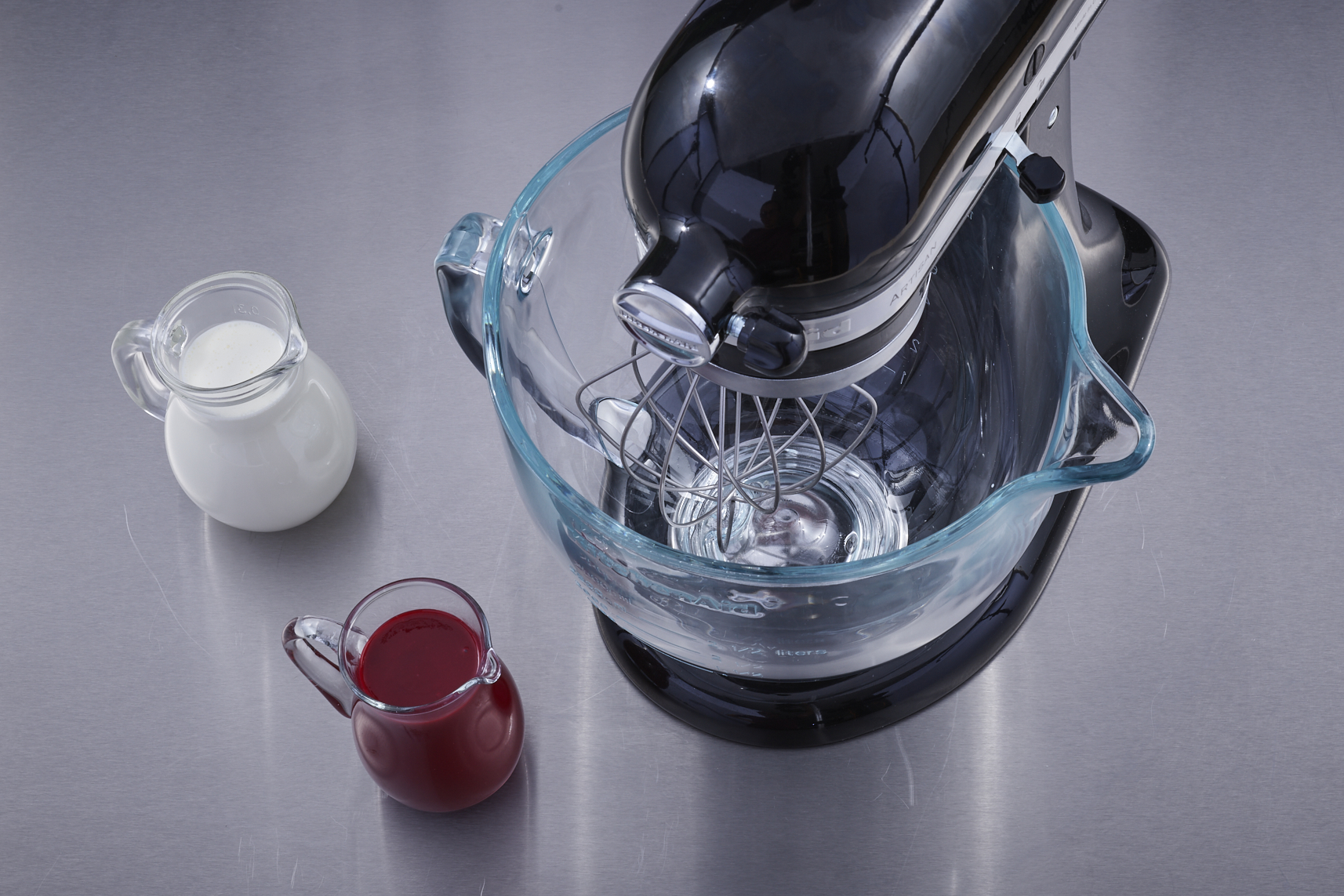 01
To make raspberry-flavoured whipped cream, chill the bowl and whisk attachment of your stand mixer. Make sure that the cream and raspberry purée are well-chilled to between +4°C and +10°C.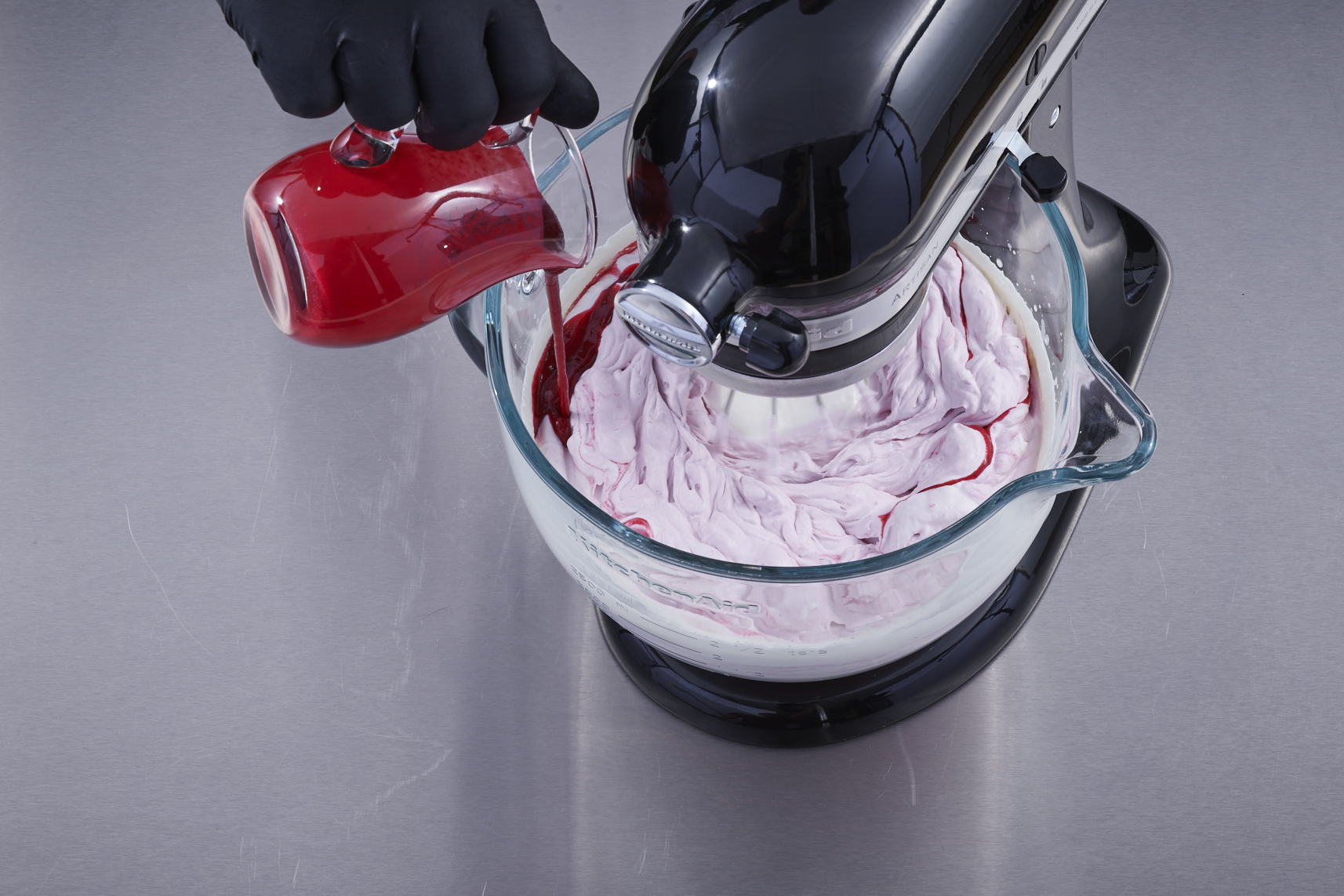 02
Whip the cream and add raspberry purée to the cream when soft peaks form. If sweetened cream is desired, add powdered sugar or artificial sweetener.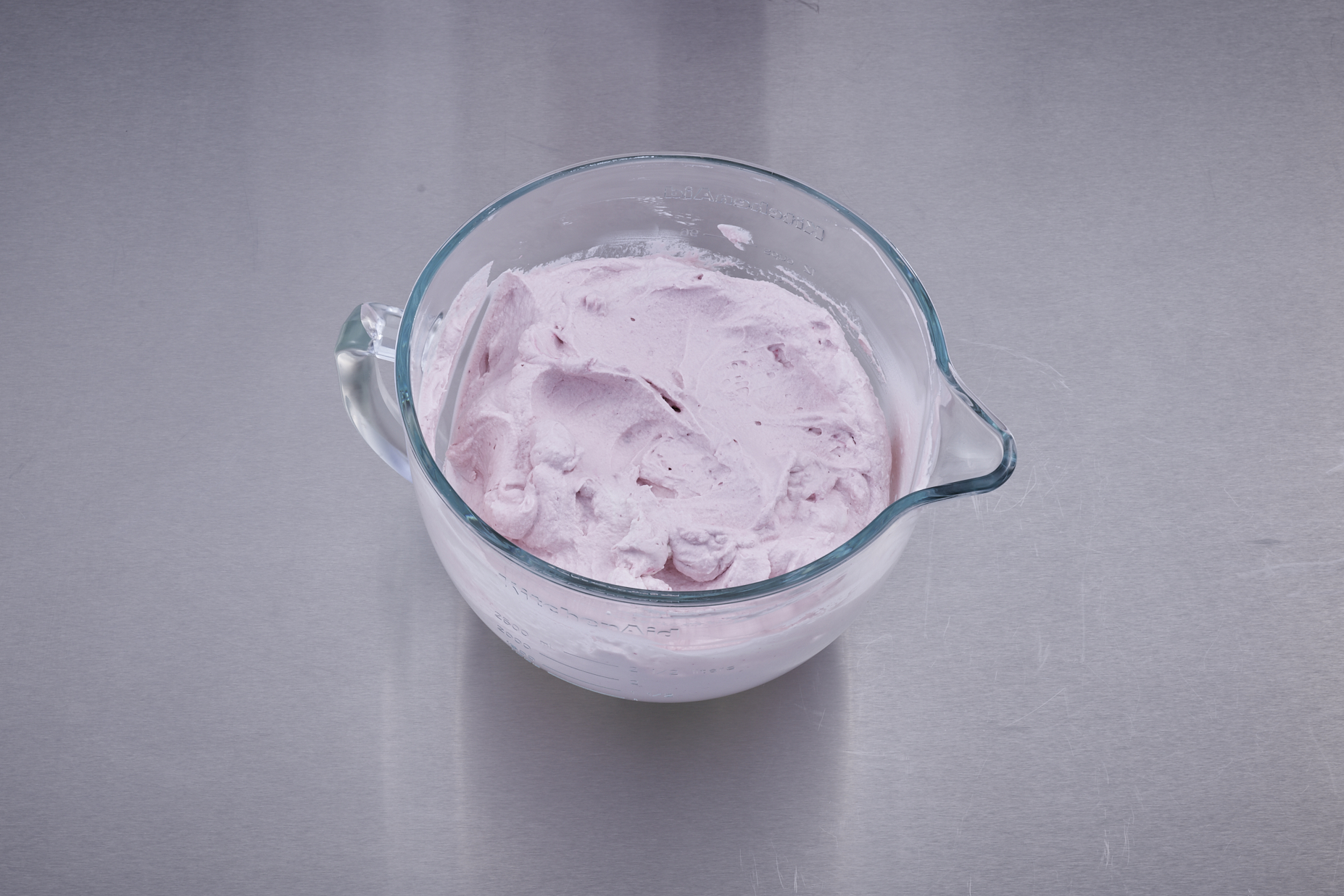 03
When moderately stiff peaks form, the raspberry cream is ready. Keep it chilled until use.