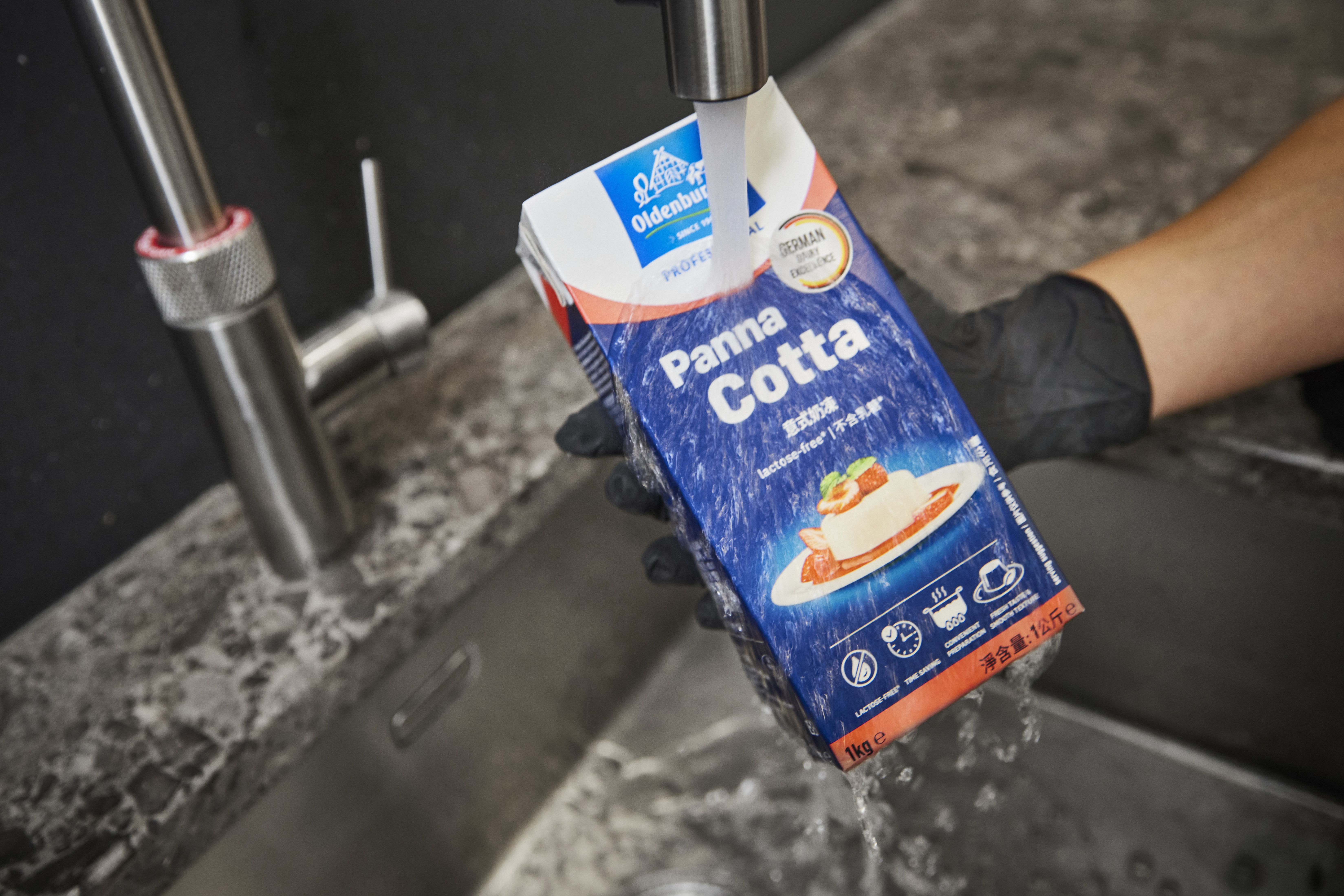 01
For easier portioning, simply hold the closed packaging under lukewarm water for 30 seconds.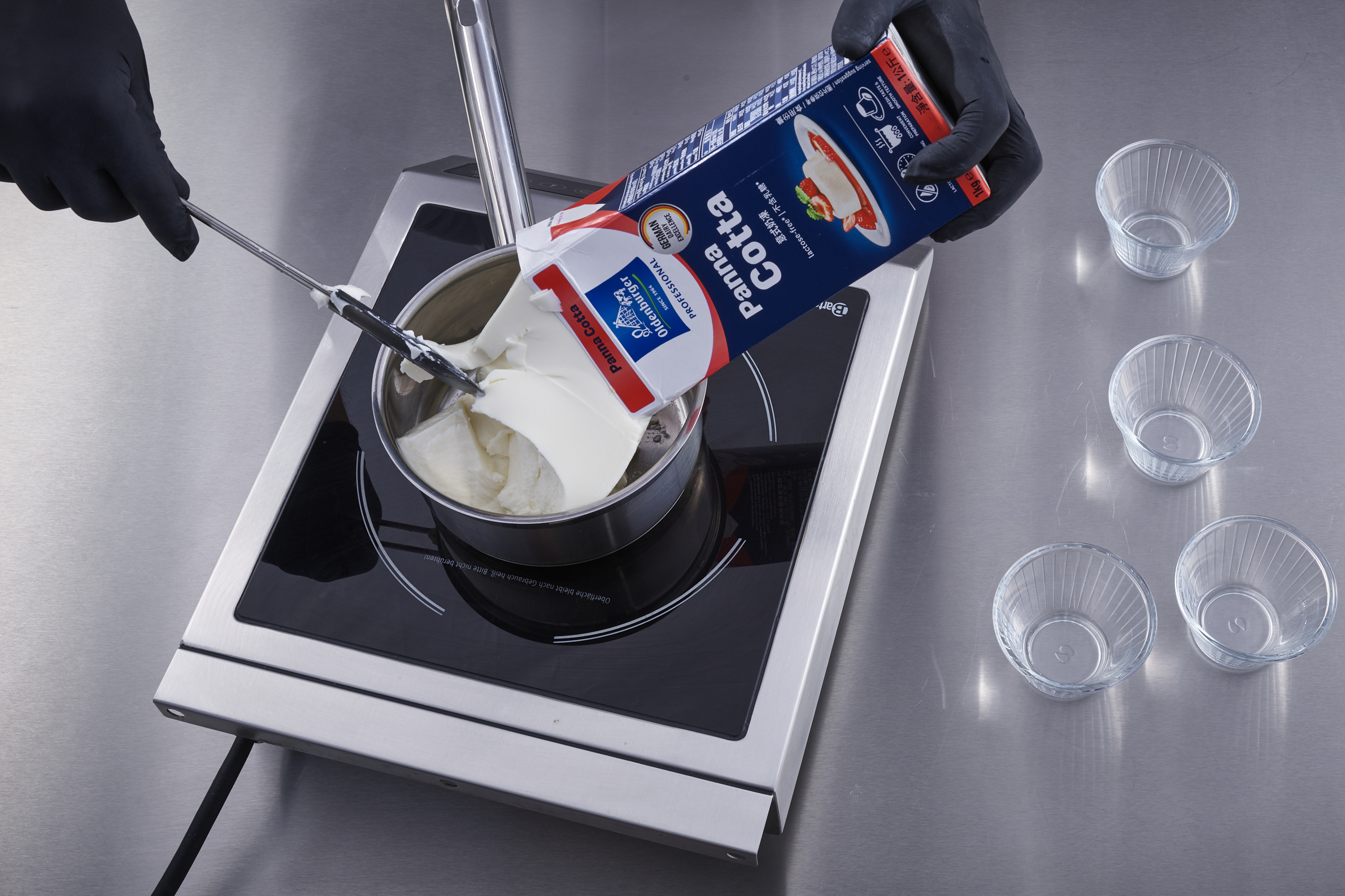 02
Pour the panna cotta into a saucepan straight from the package.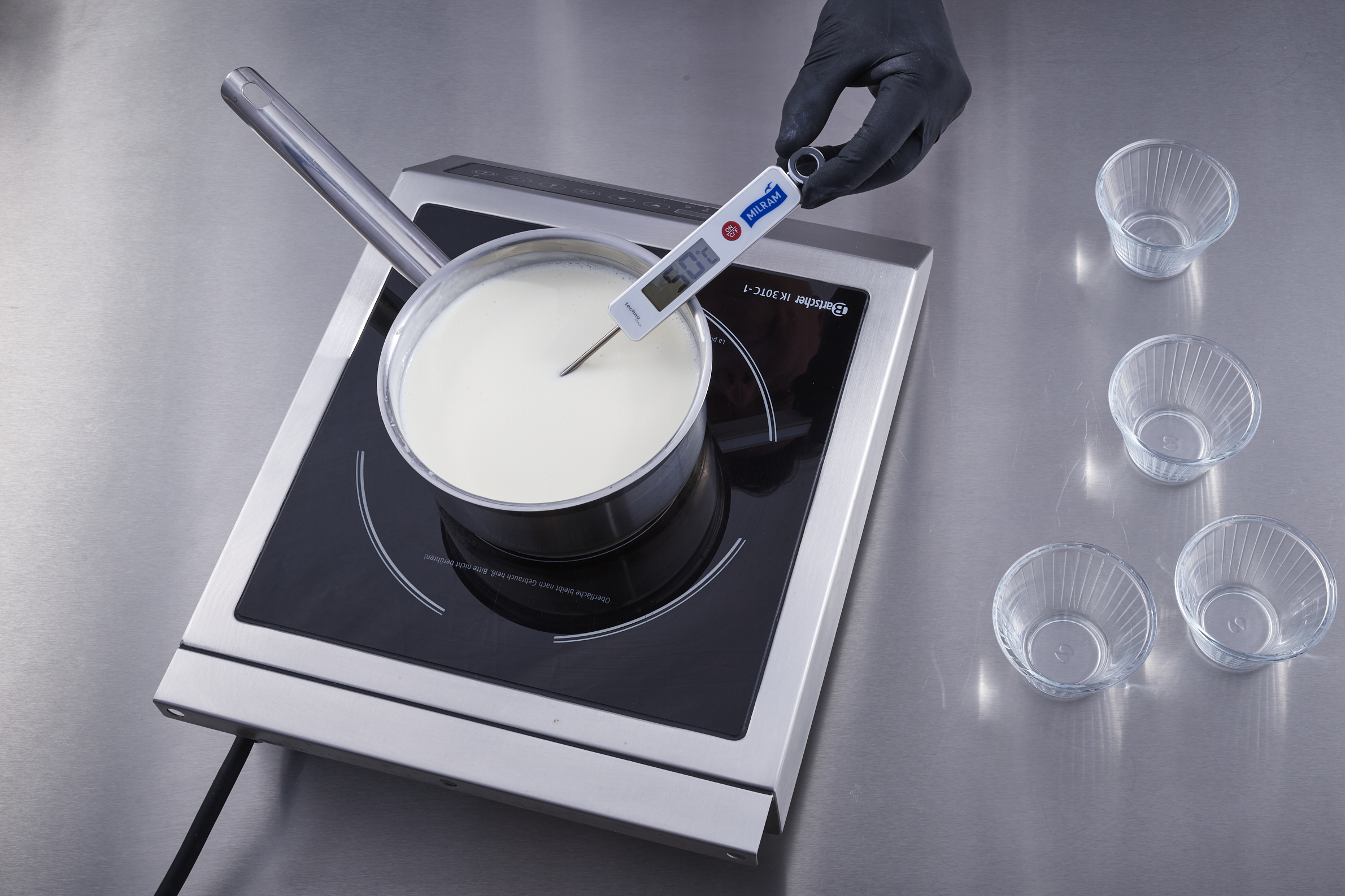 03
Heat the base to 50°C while stirring constantly. DO NOT LET IT BOIL!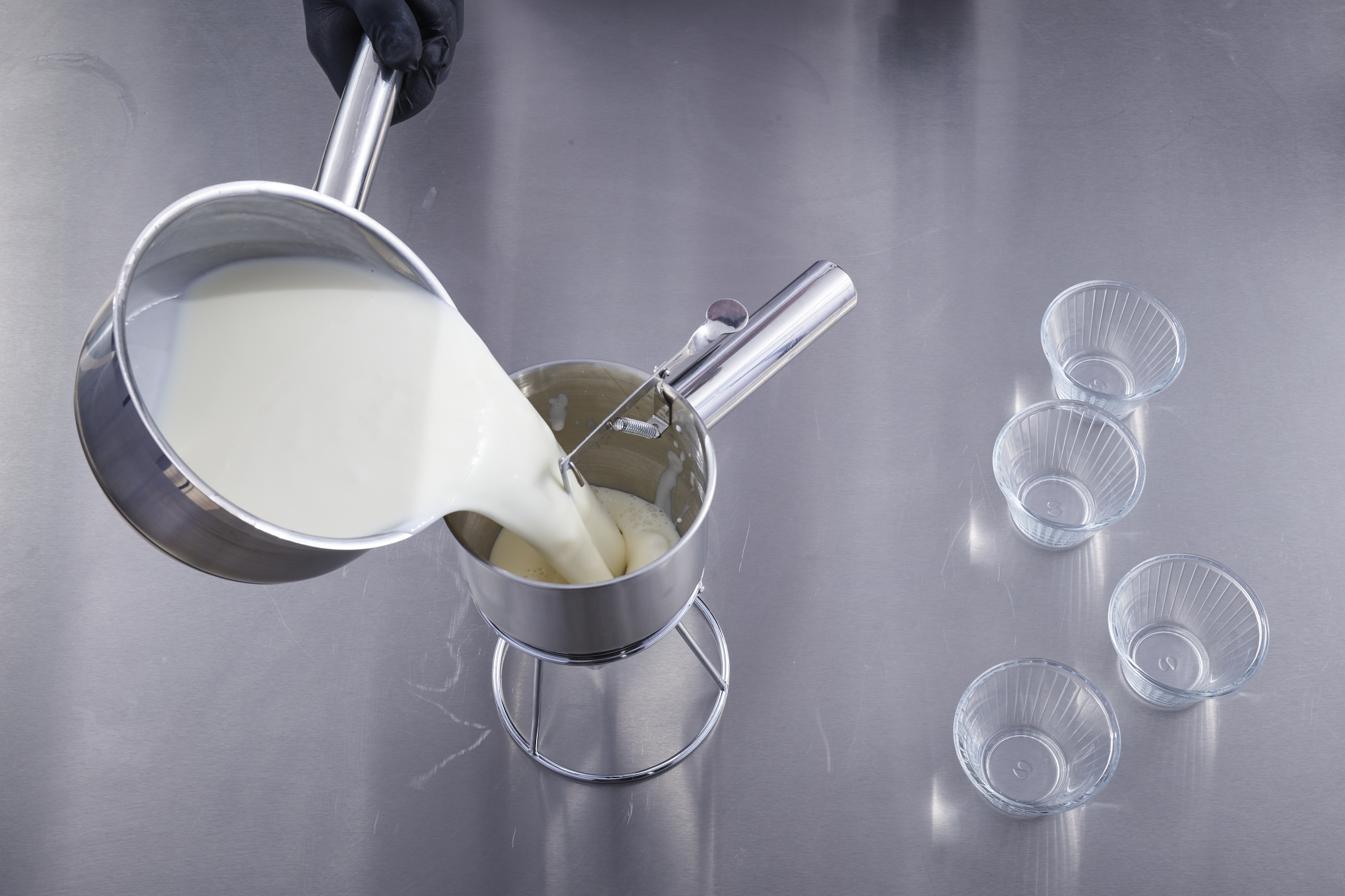 04
Pour the warm panna cotta mix into a portioning funnel.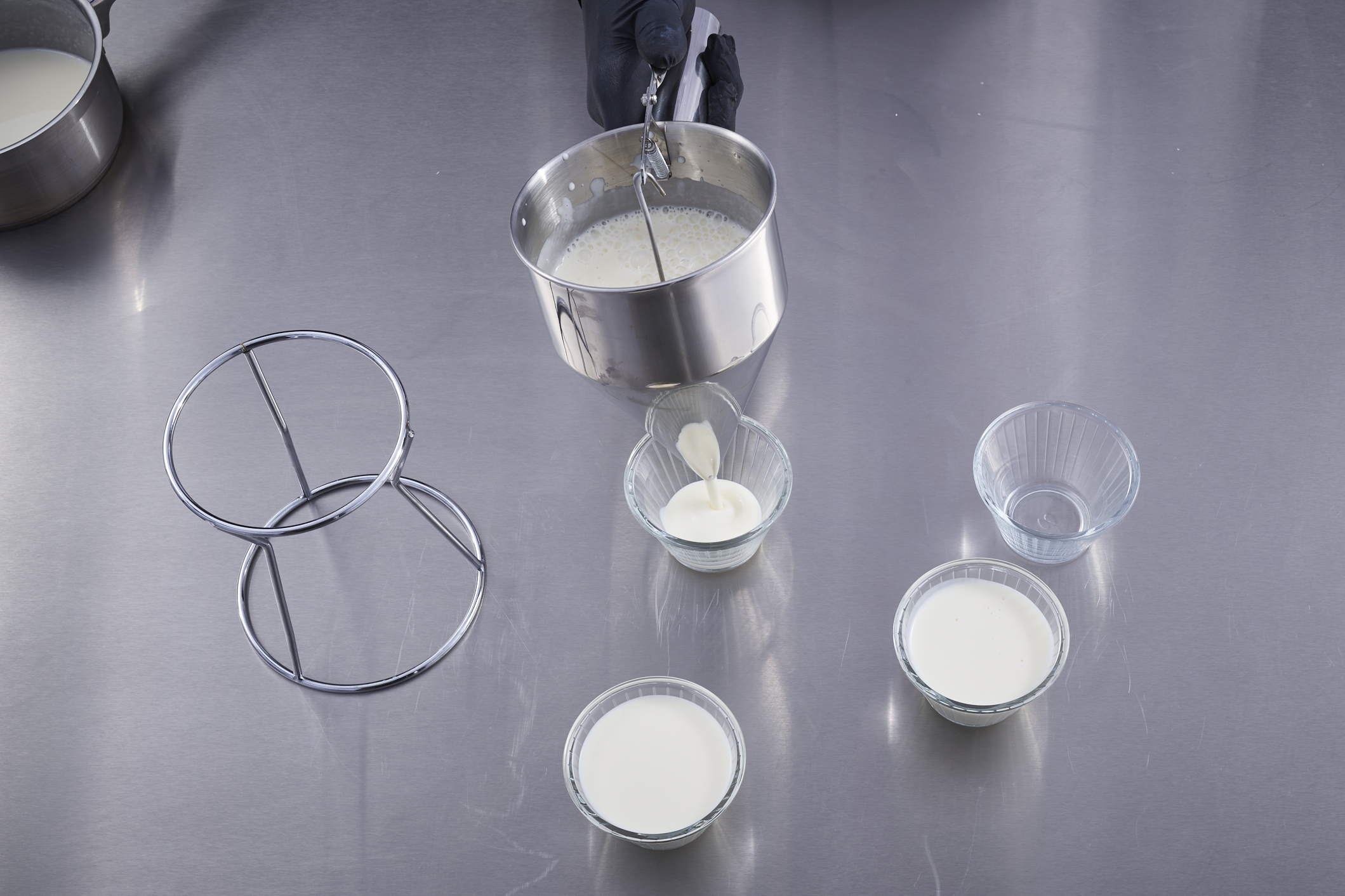 05
Portion the mix into dessert molds or serving cups.
06
Let cool to room temperature, then cover with cling film and refrigerate for at least three hours.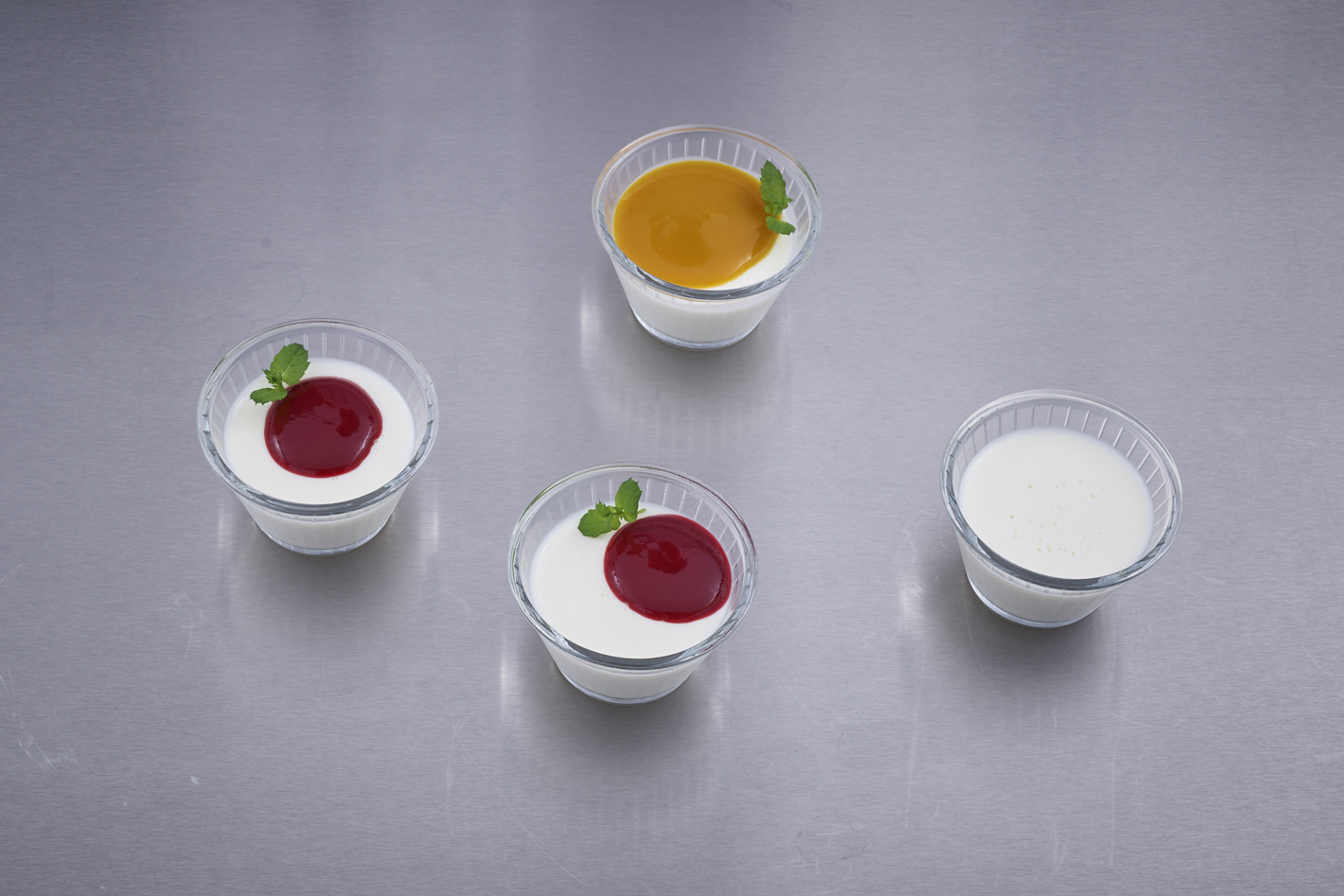 07
Panna cotta can be served directly in cups with a fruit sauce.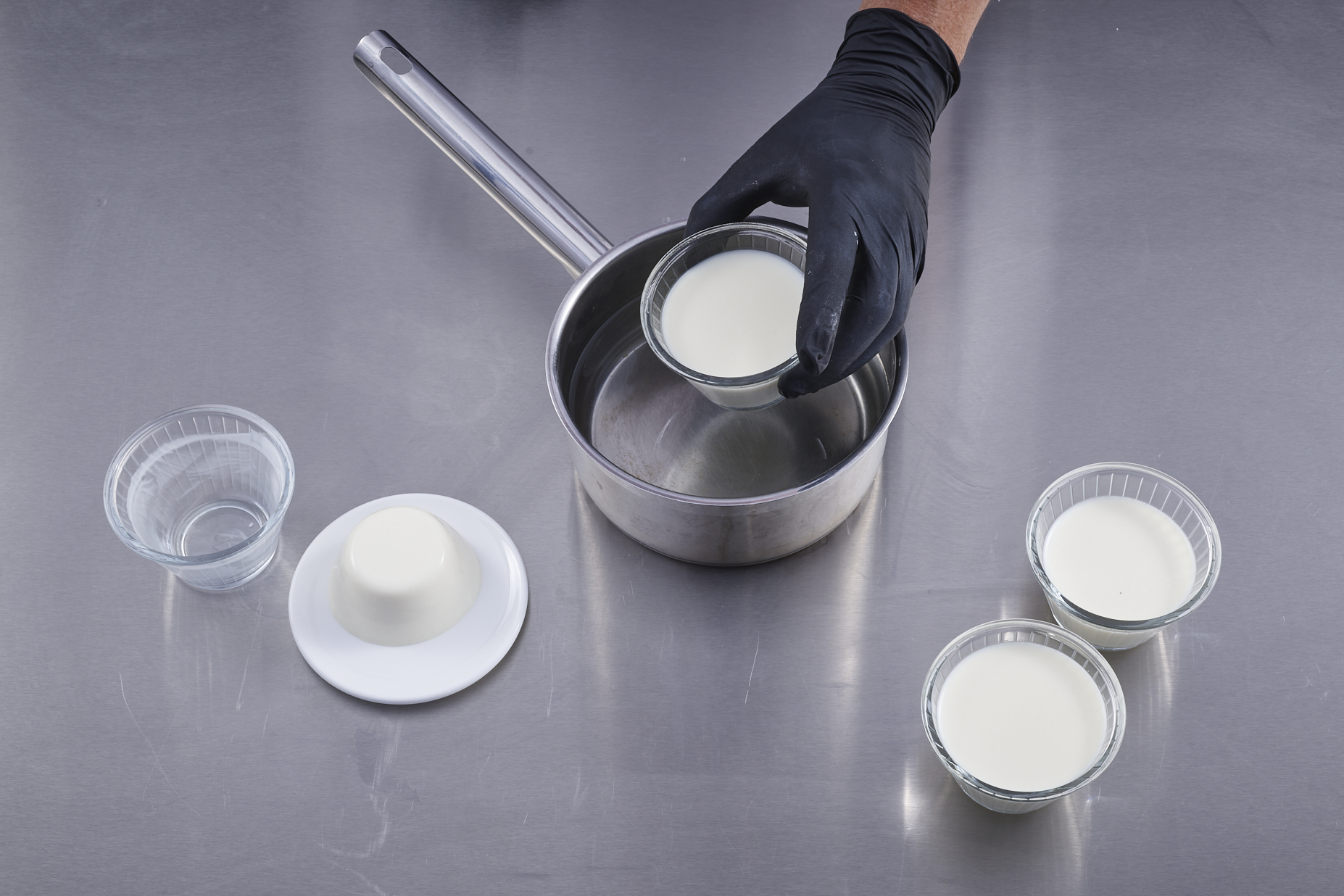 08
To serve on plates, dip the glass into hot water...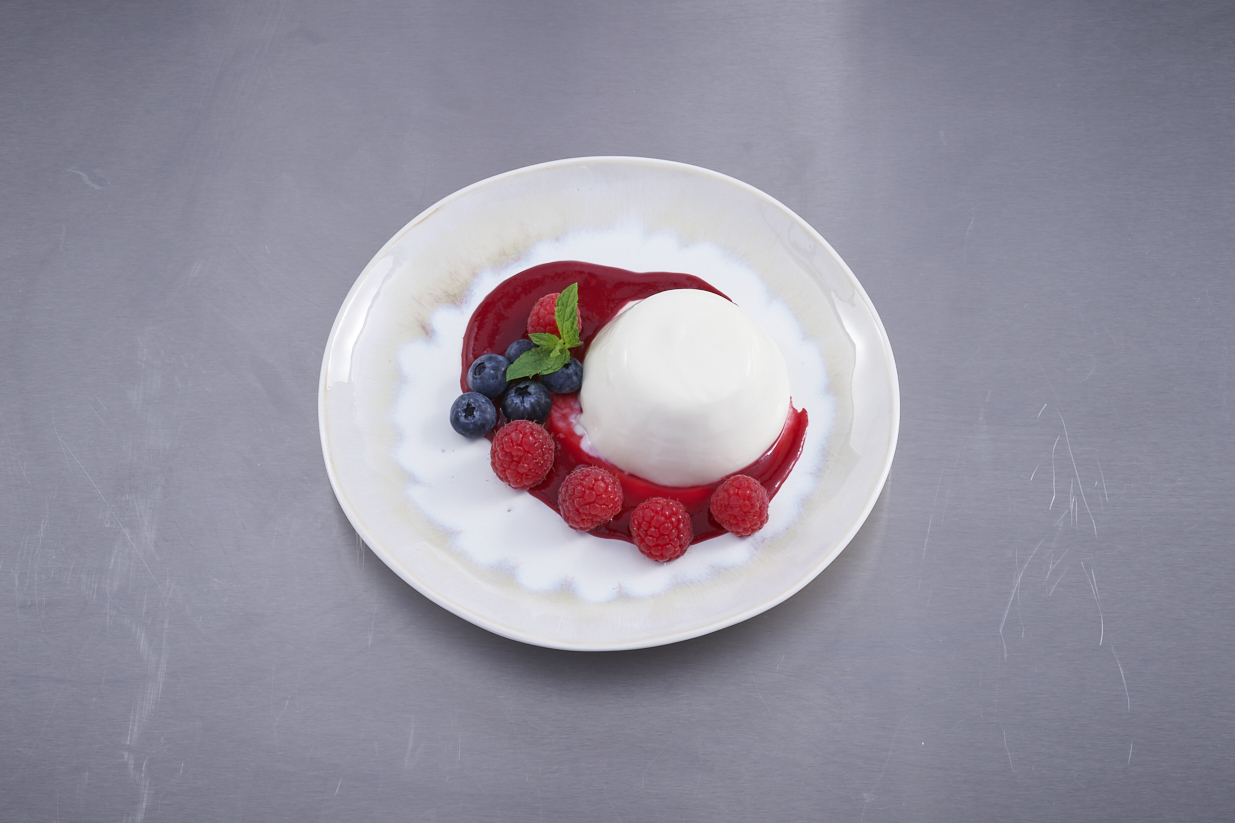 09
...and invert the panna cotta onto a dessert plate.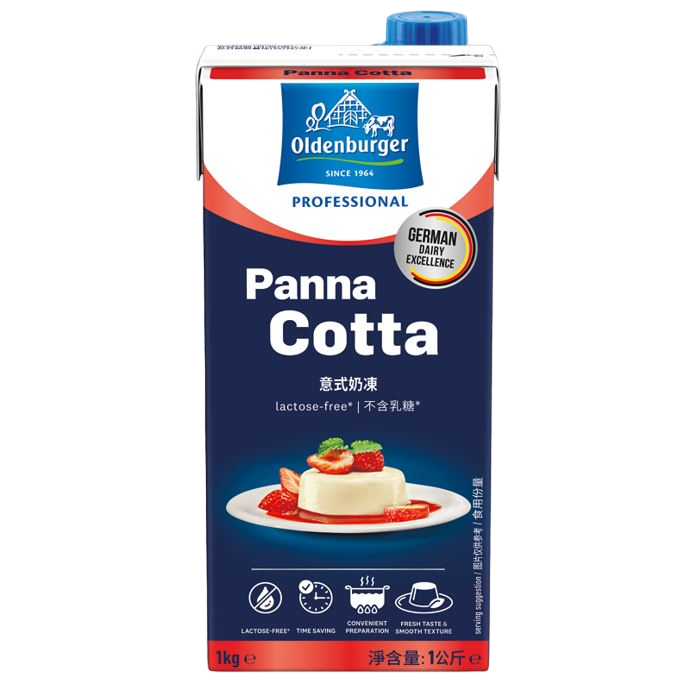 Oldenburger Panna Cotta
lactose-free (lactose content: <0.01g / 100g)
time saving

convenient preparation

fresh taste & smooth texture