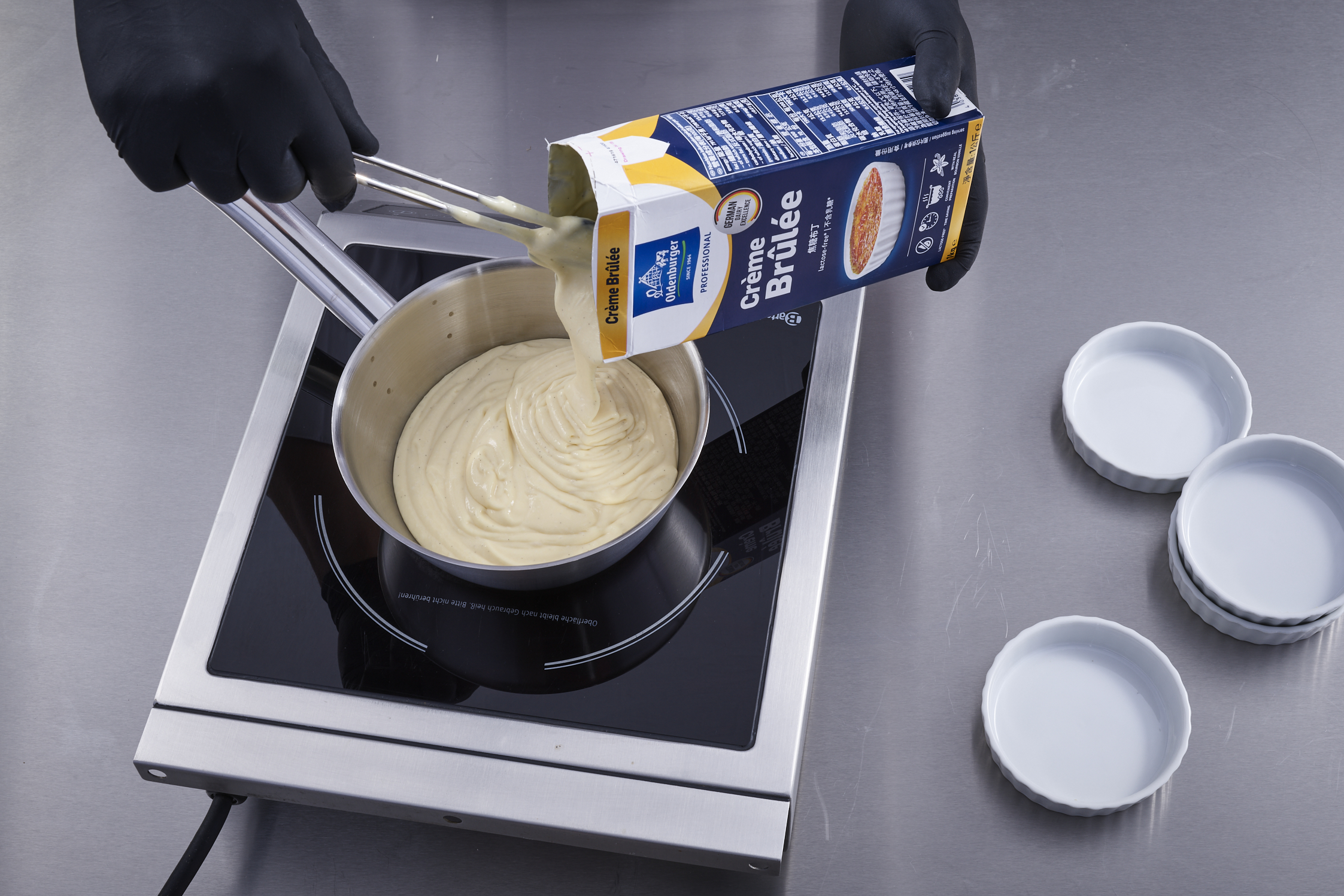 01
Pour Oldenburger Créme Brûlée into a saucepan straight from the package.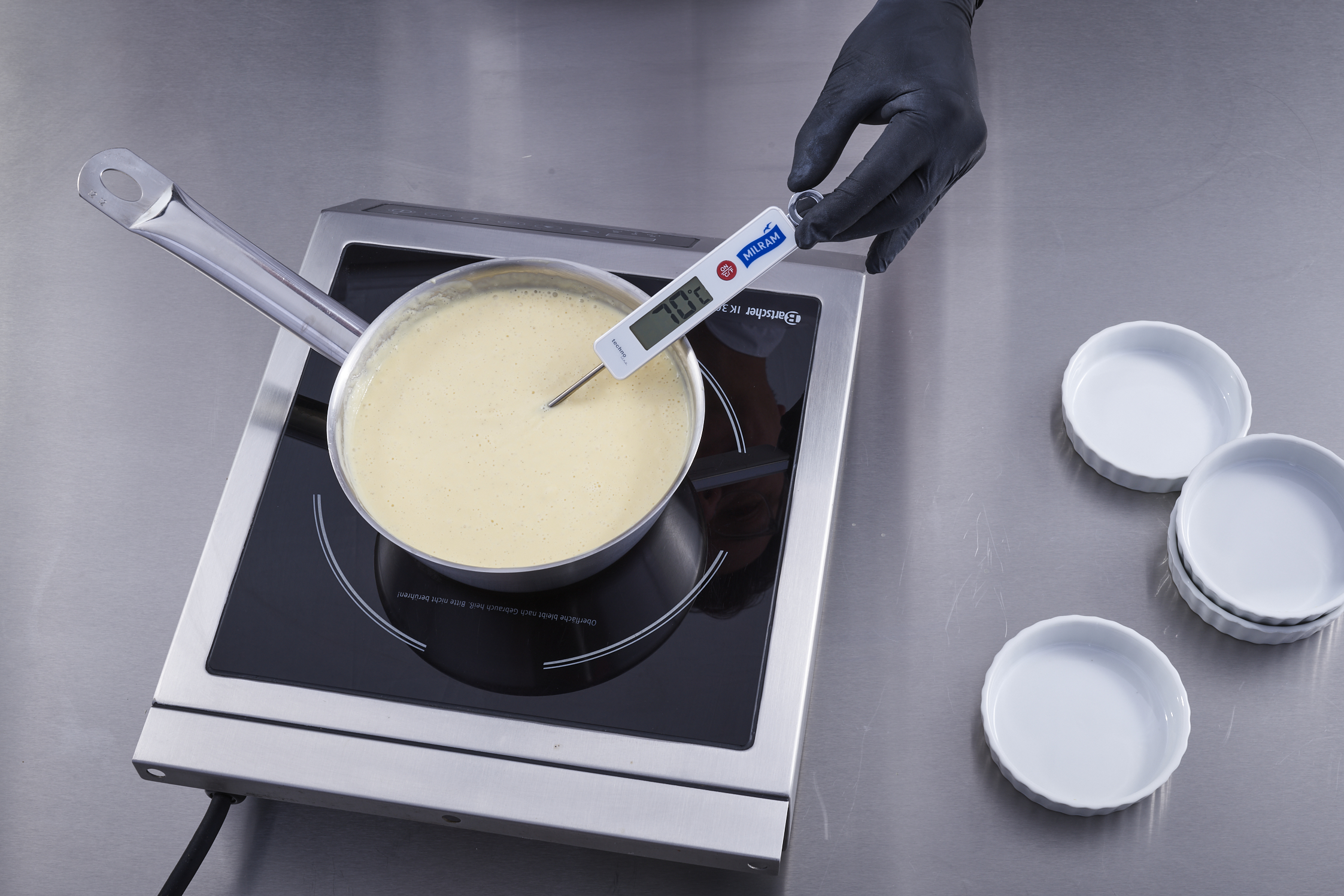 02
Heat the base to 70°C while stirring constantly. DO NOT LET IT BOIL!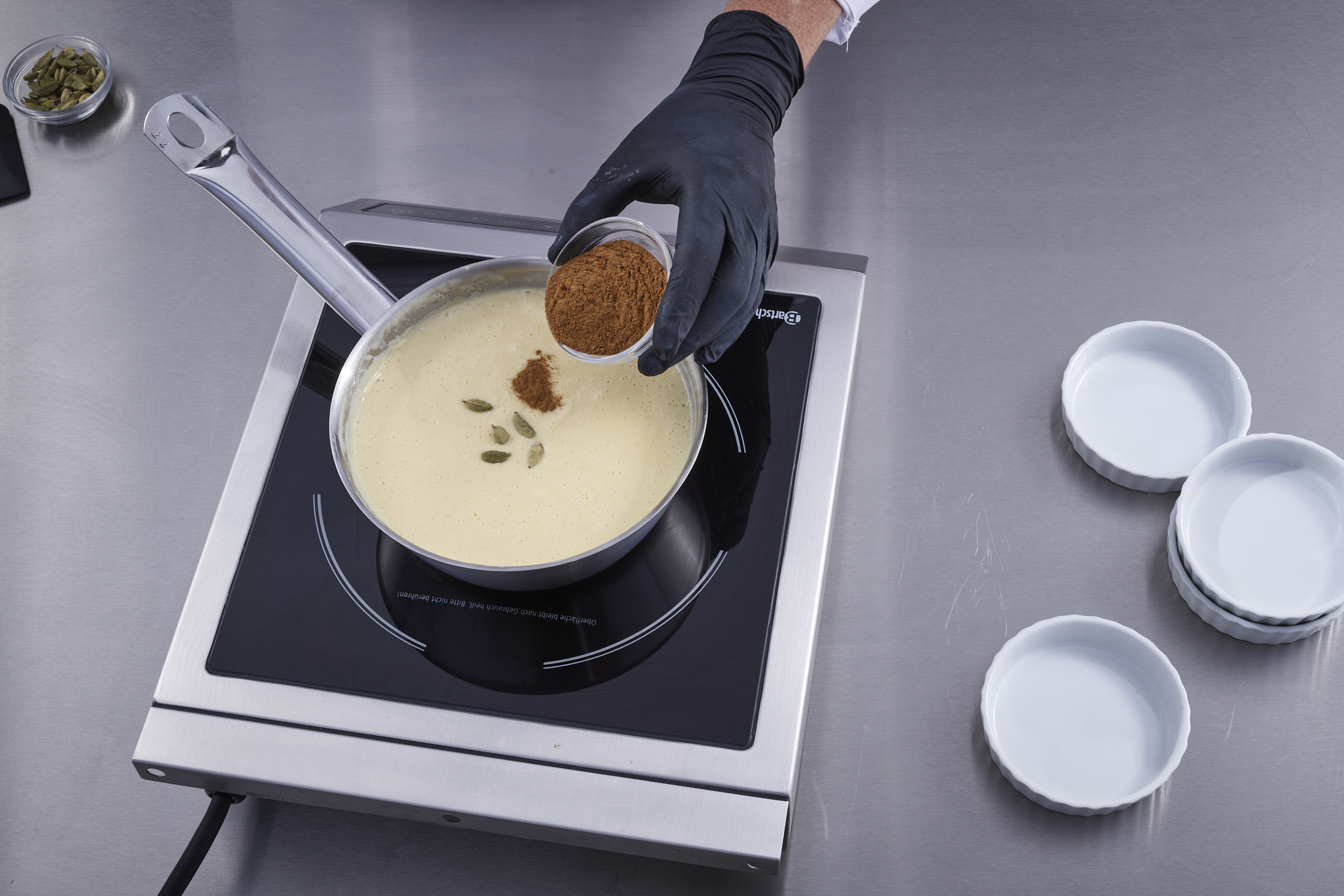 03
For a special touch, add spices such as cardamom, cinnamon, lavender or rose water to the crème brulee.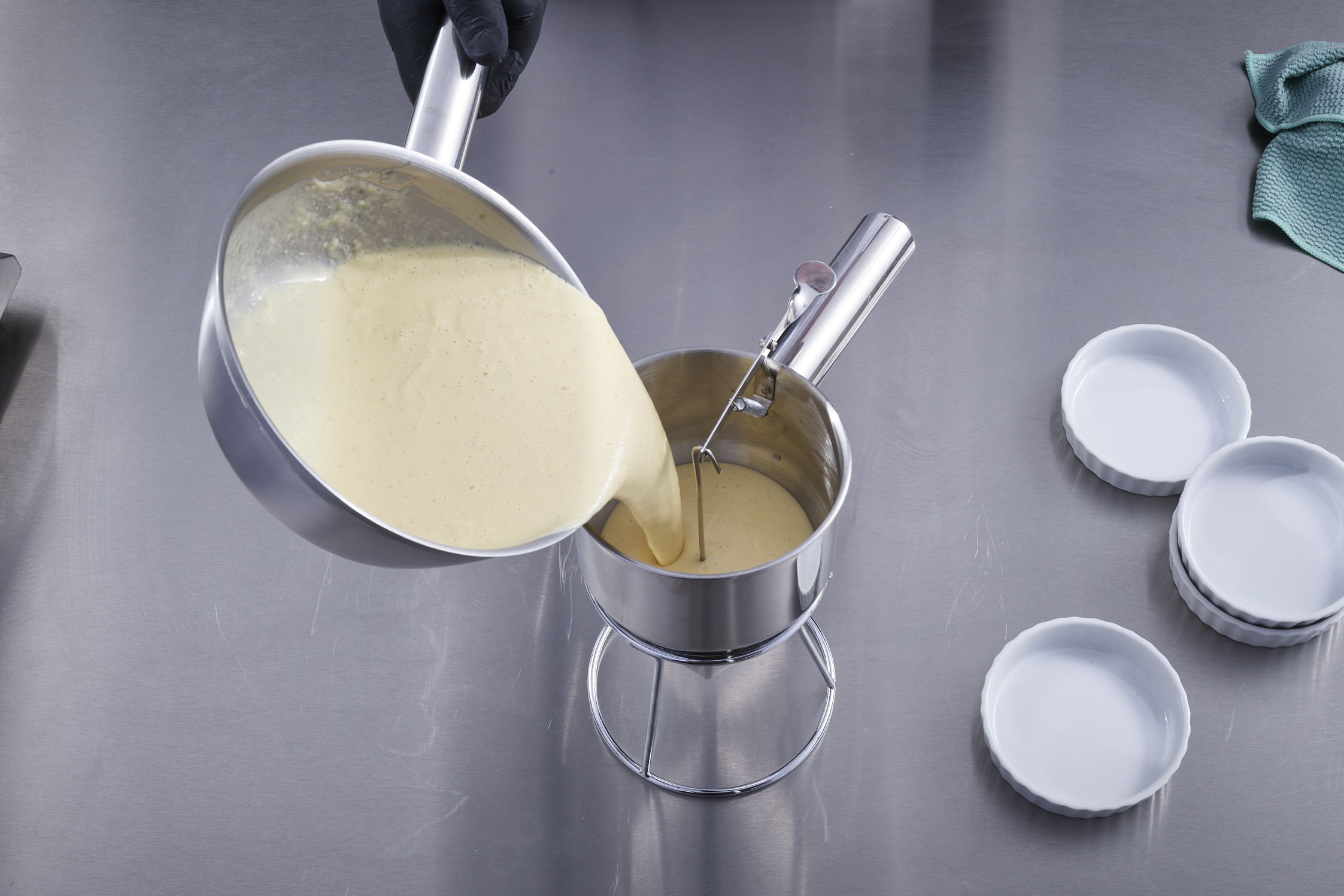 04
Pour the warm crème brûlée mix into a portioning funnel.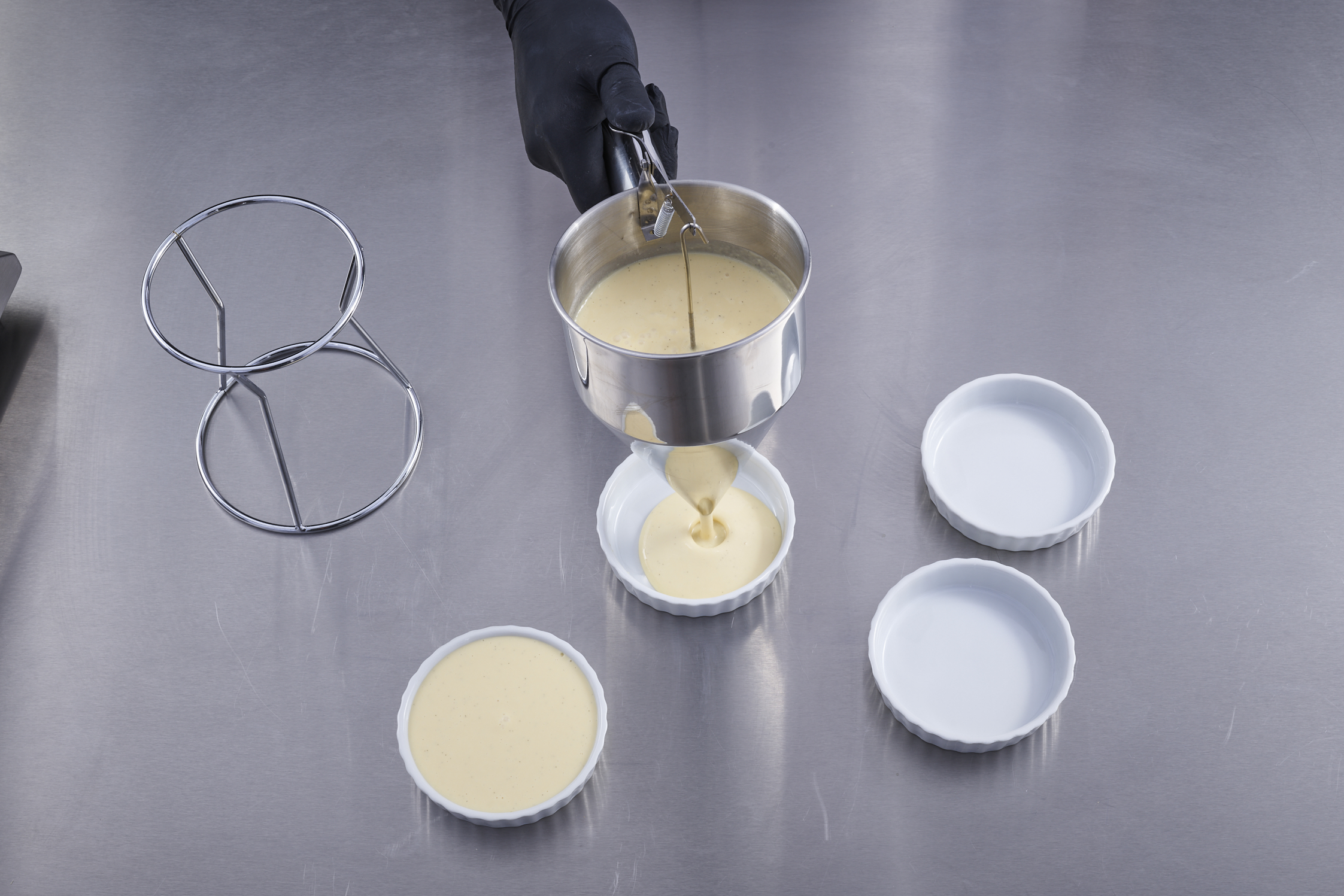 05
Portion the mixture into shallow, heat-resistant and flame- proof earthenware ramekins.
06
Let cool to room temperature, then cover with cling film and refrigerate for at least three hours.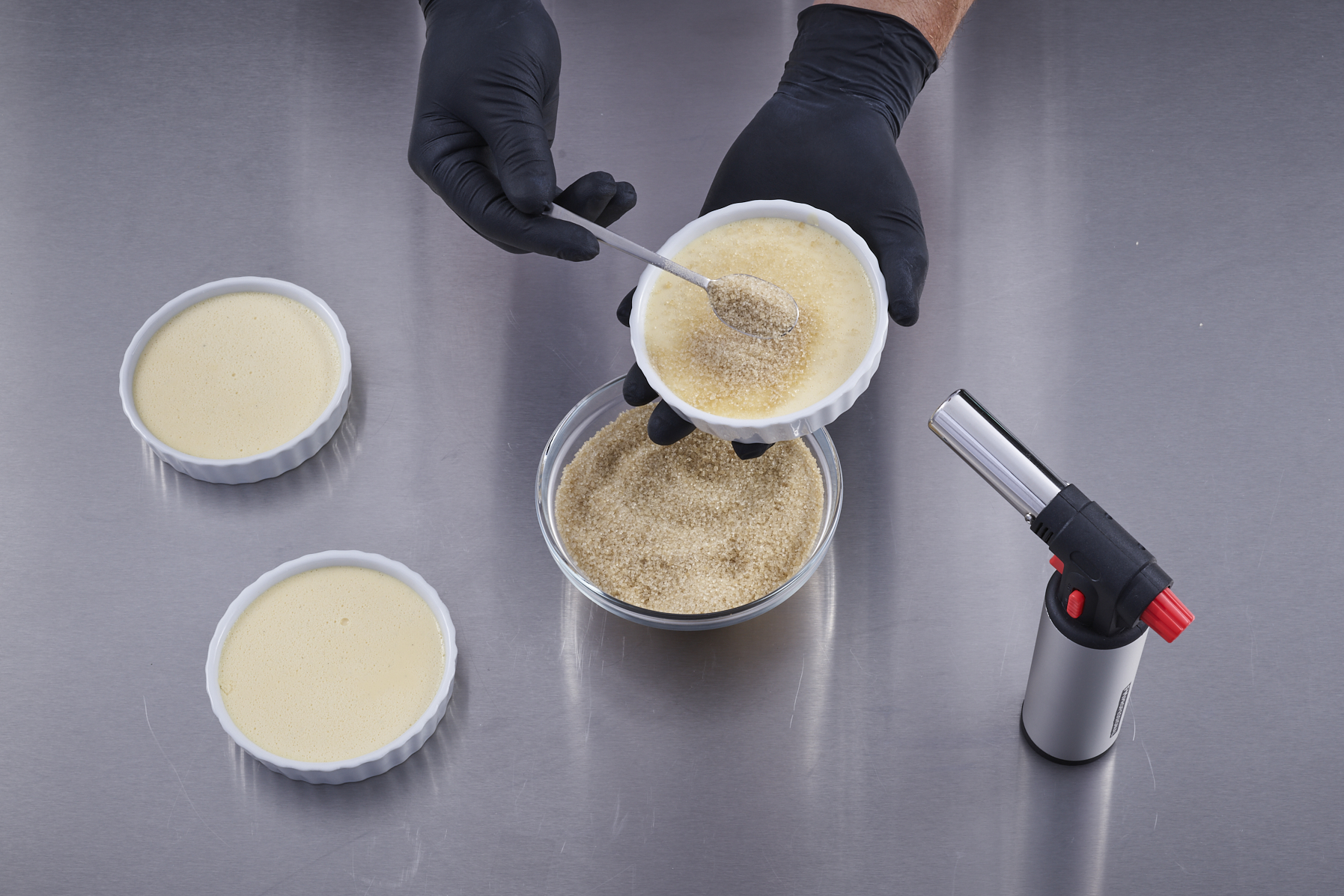 07
To finish, sprinkle the cold créme brûlée with a thin layer of brown sugar (unrefined cane sugar)...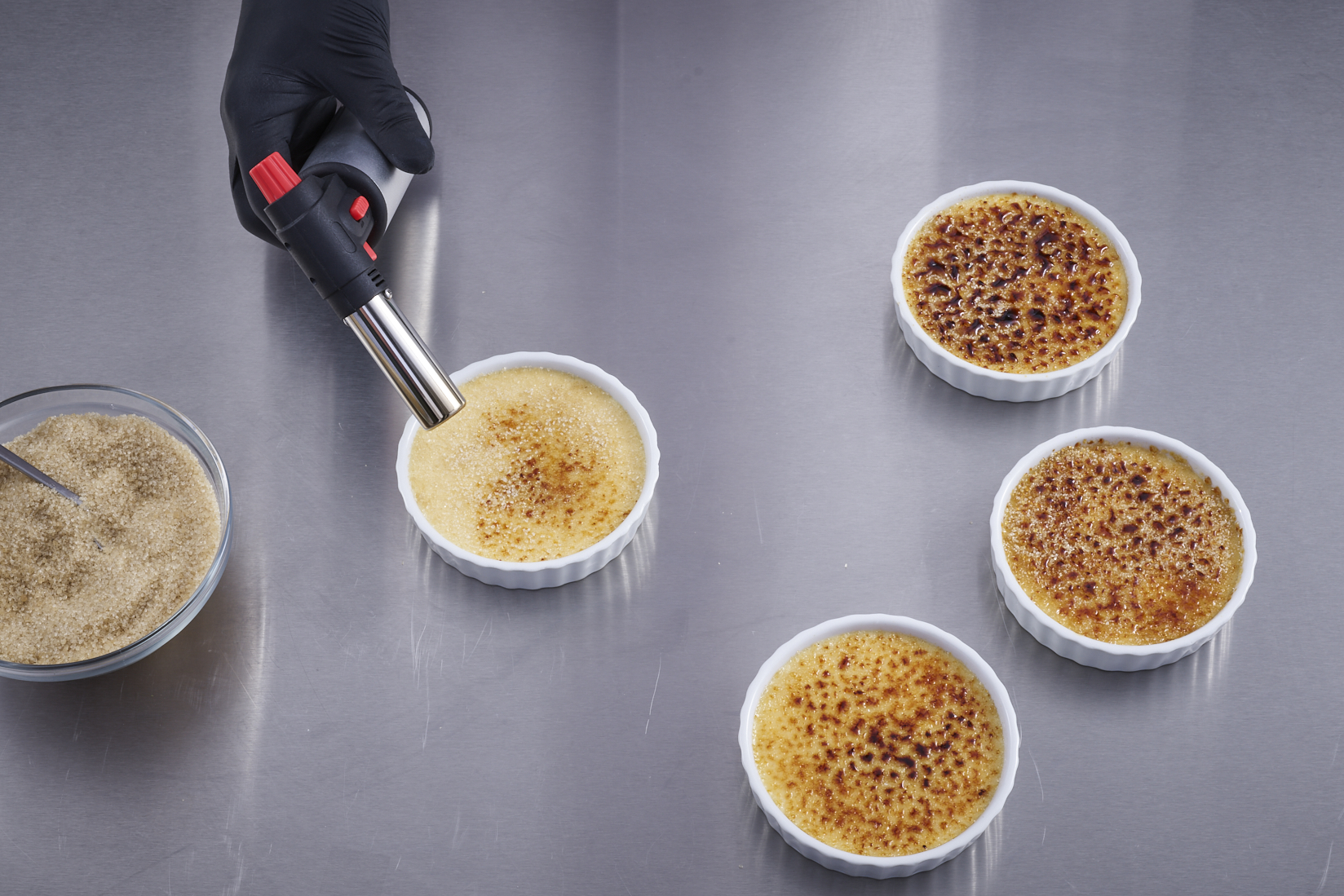 08
...and caramelise using a culinary Bunsen burner.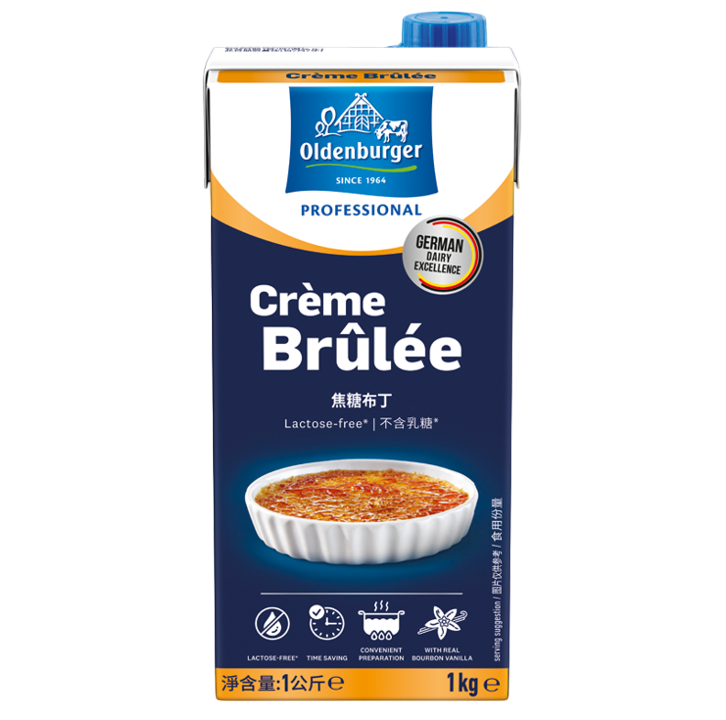 Oldenburger Crème Brûlée
lactose-free (lactose content: <0.01g / 100g)
time saving

convenient preparation

with real bourbon vanilla