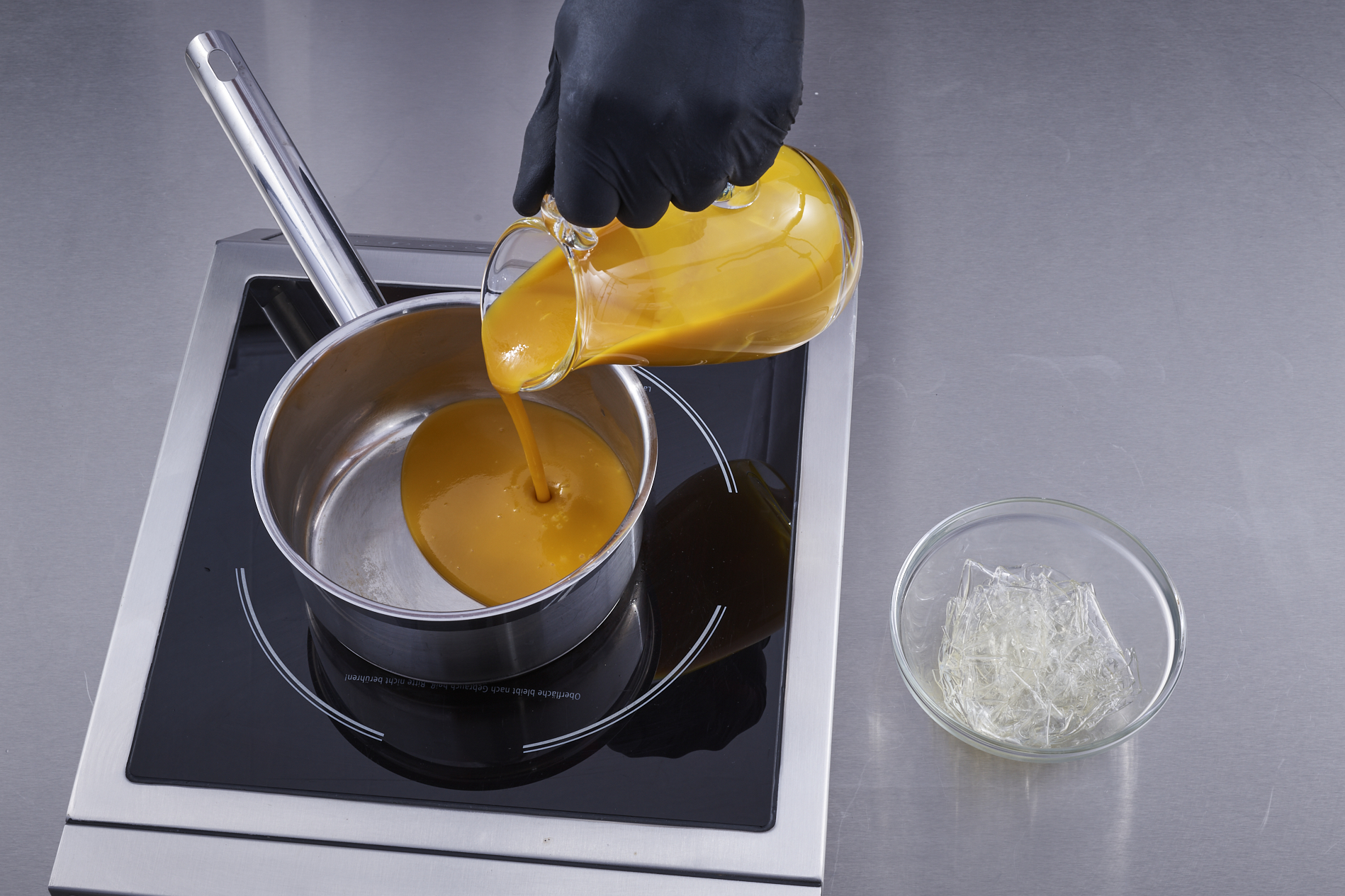 01
Pour half of the fruit purée into a saucepan and heat it to just short of the boiling point. Squeeze out any liquid from the soaked gelatine.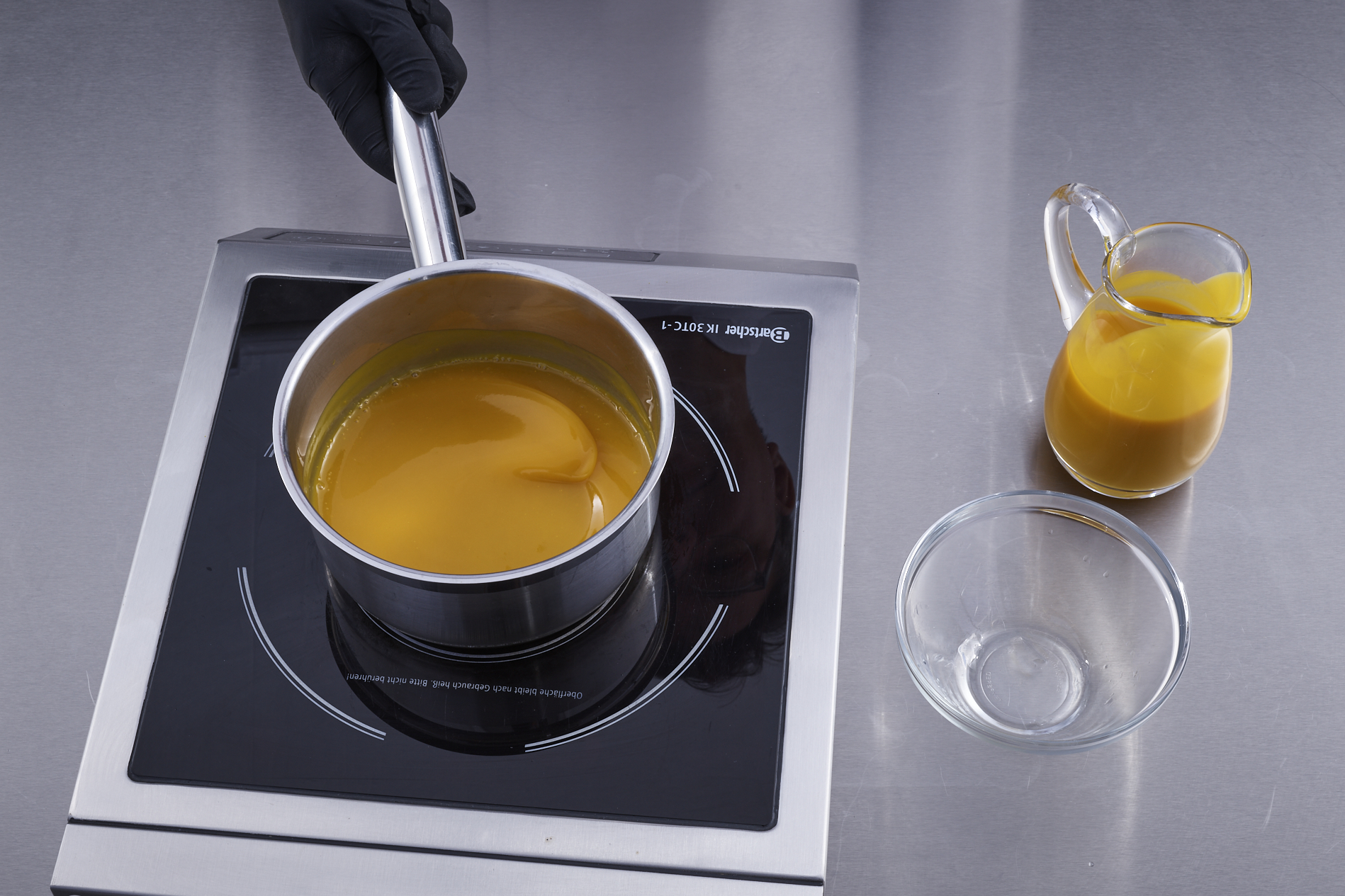 02
Add the gelatine to the purée and dissolve it. Never boil liquid with added gelatine as boiled gelatine will no longer work properly. Remove from the heat.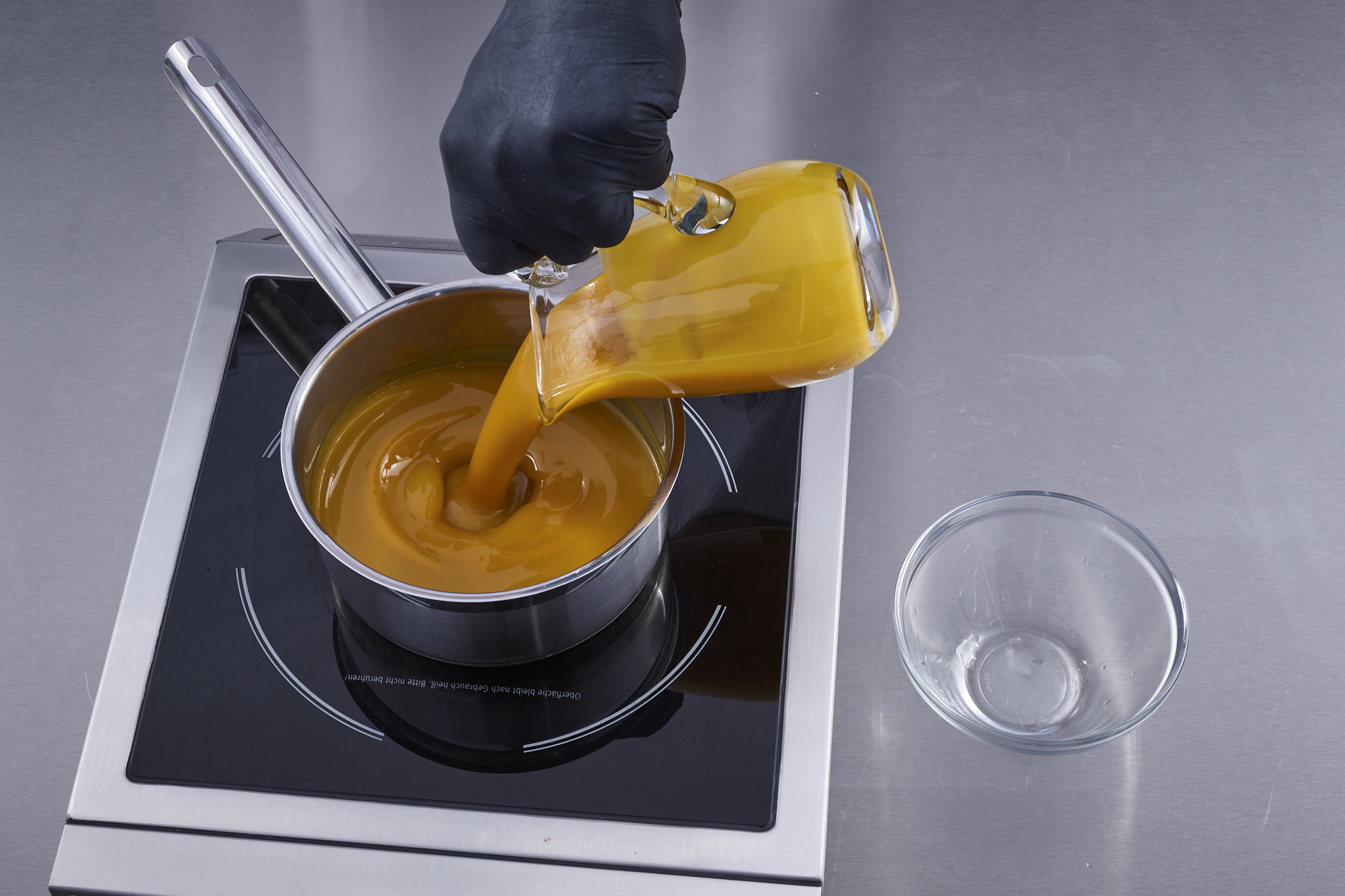 03
Add the remaining fruit purée to cool the mixture and stir to mix. Remove from the heat and let stand until it cools to room temperature.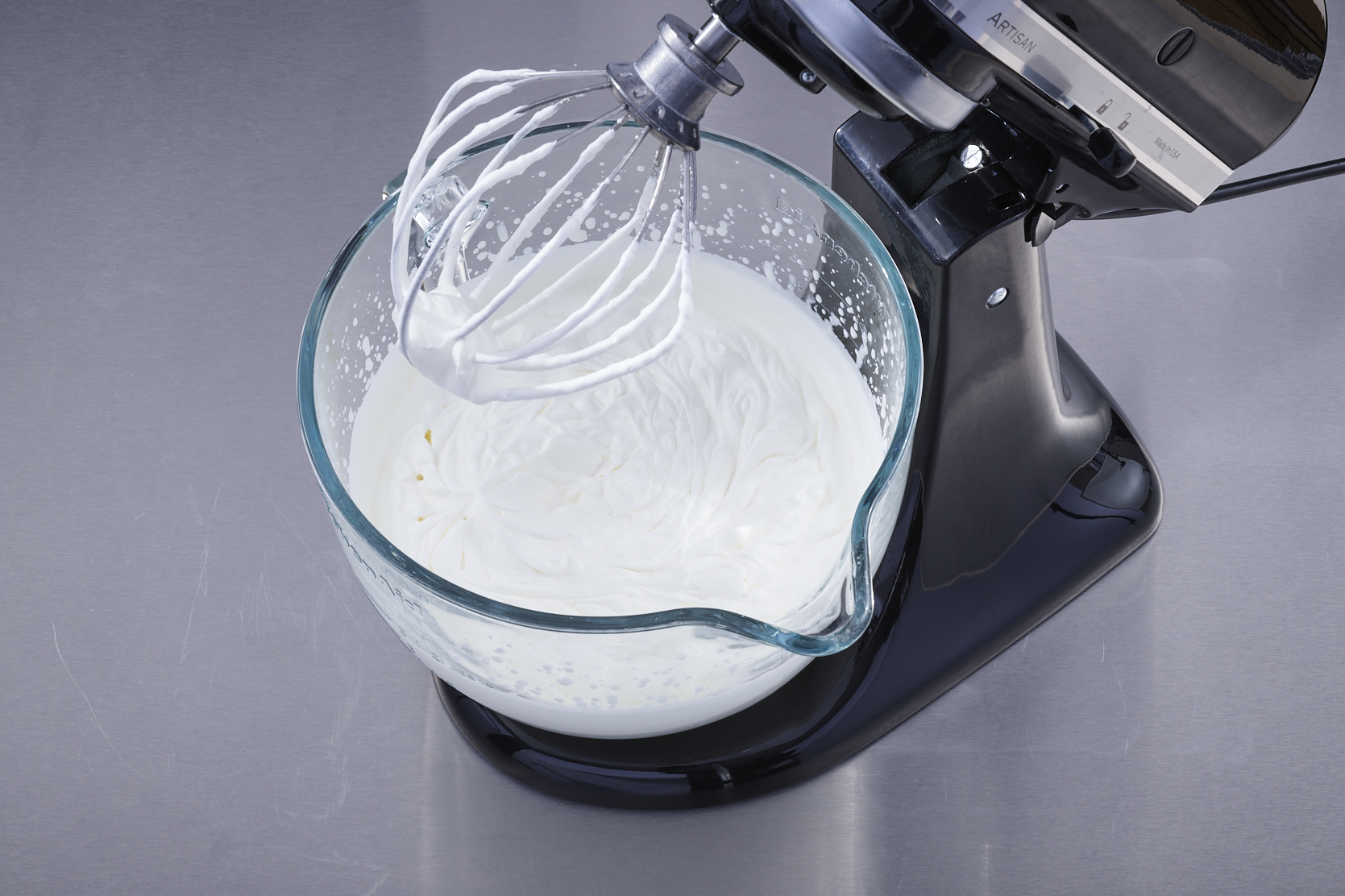 04
If wished, mix cold Oldenburger Whipping Cream 30% fat with sugar and whip to soft peaks.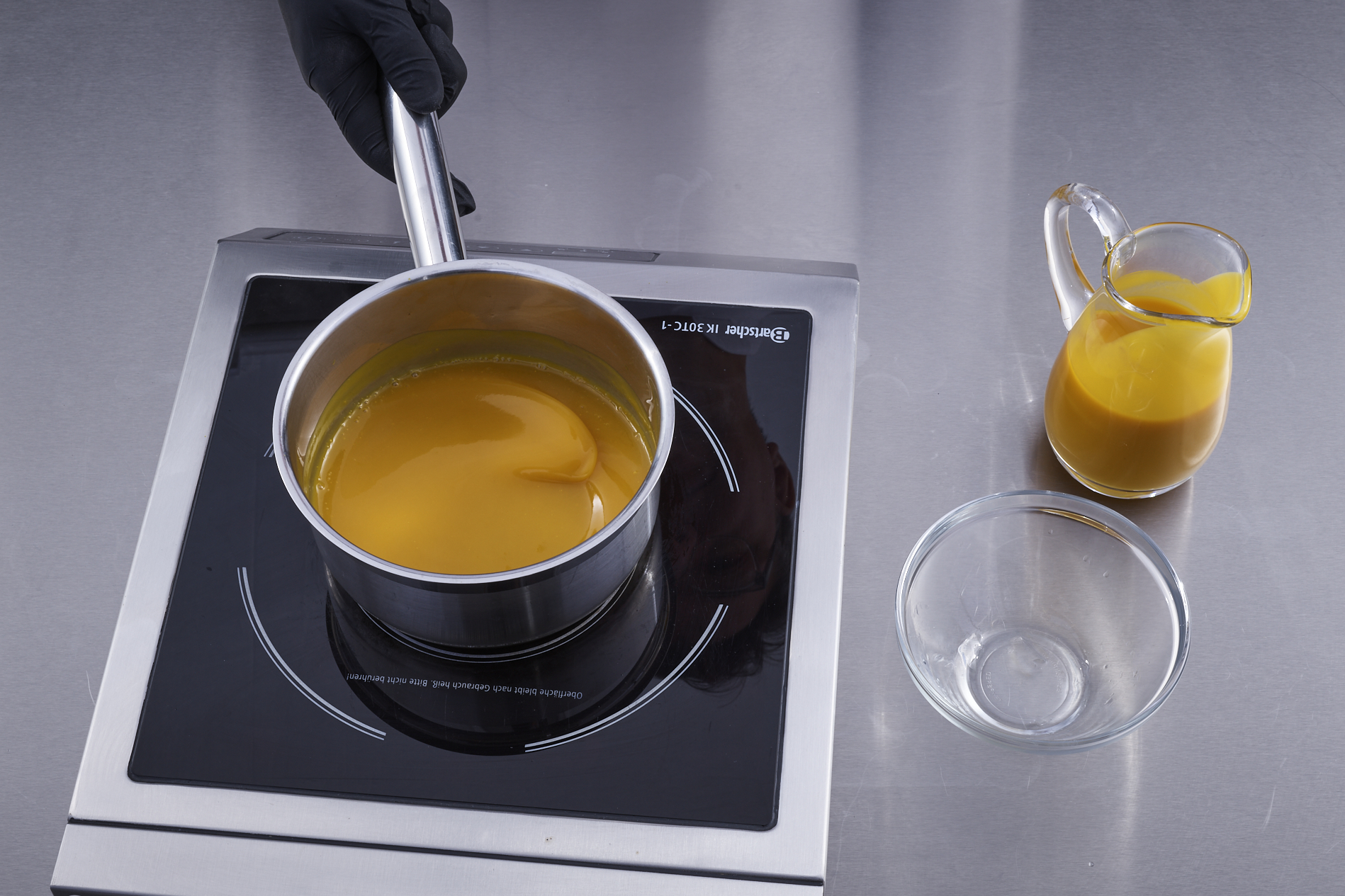 05
Gently swirl to dissolve the gelatine in the heated purée.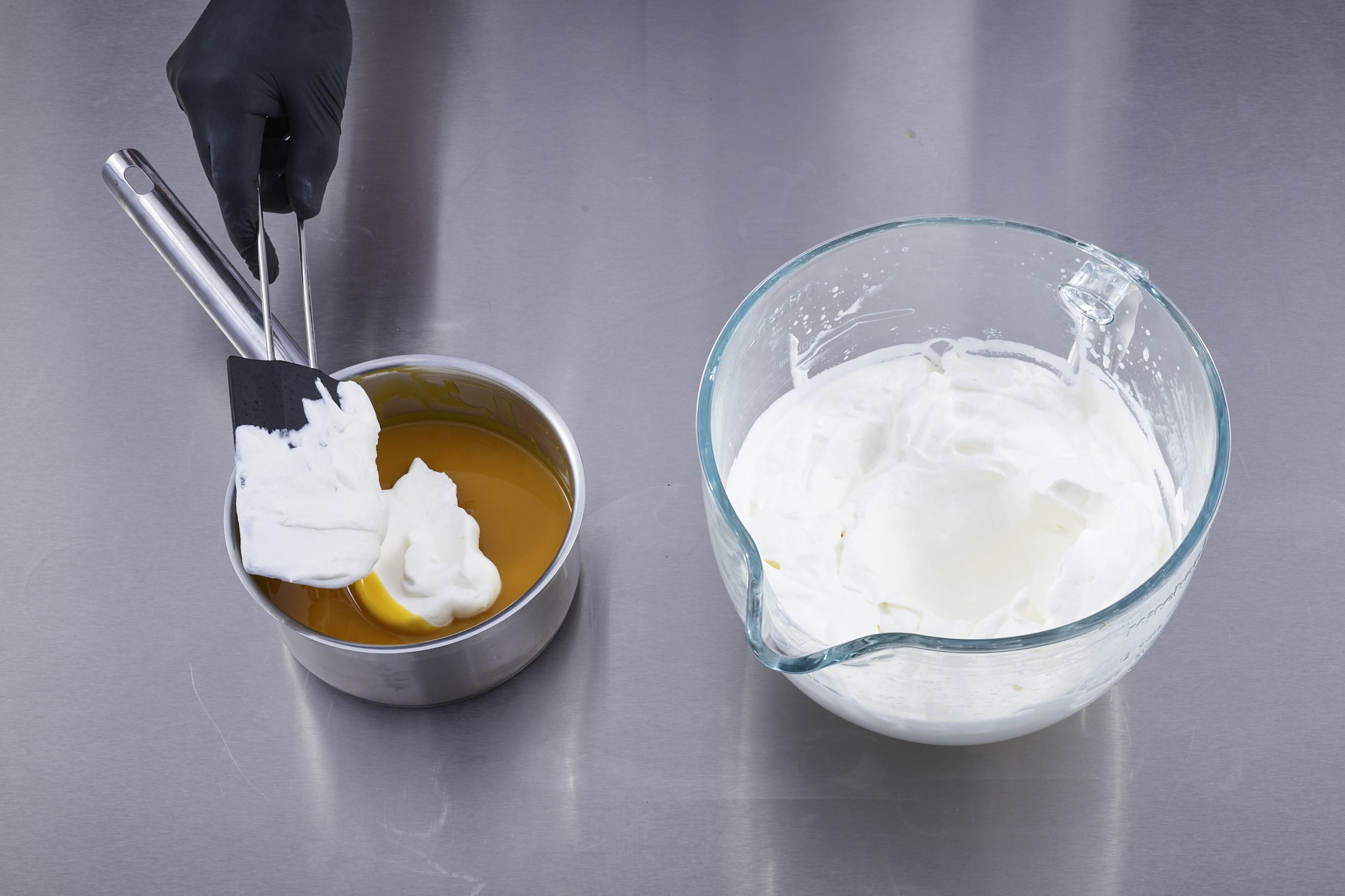 06
Add 2 – 3 tablespoons of whipped cream to the cooled fruit purée and stir. This prevents any gelatine lumps from forming in the cold cream.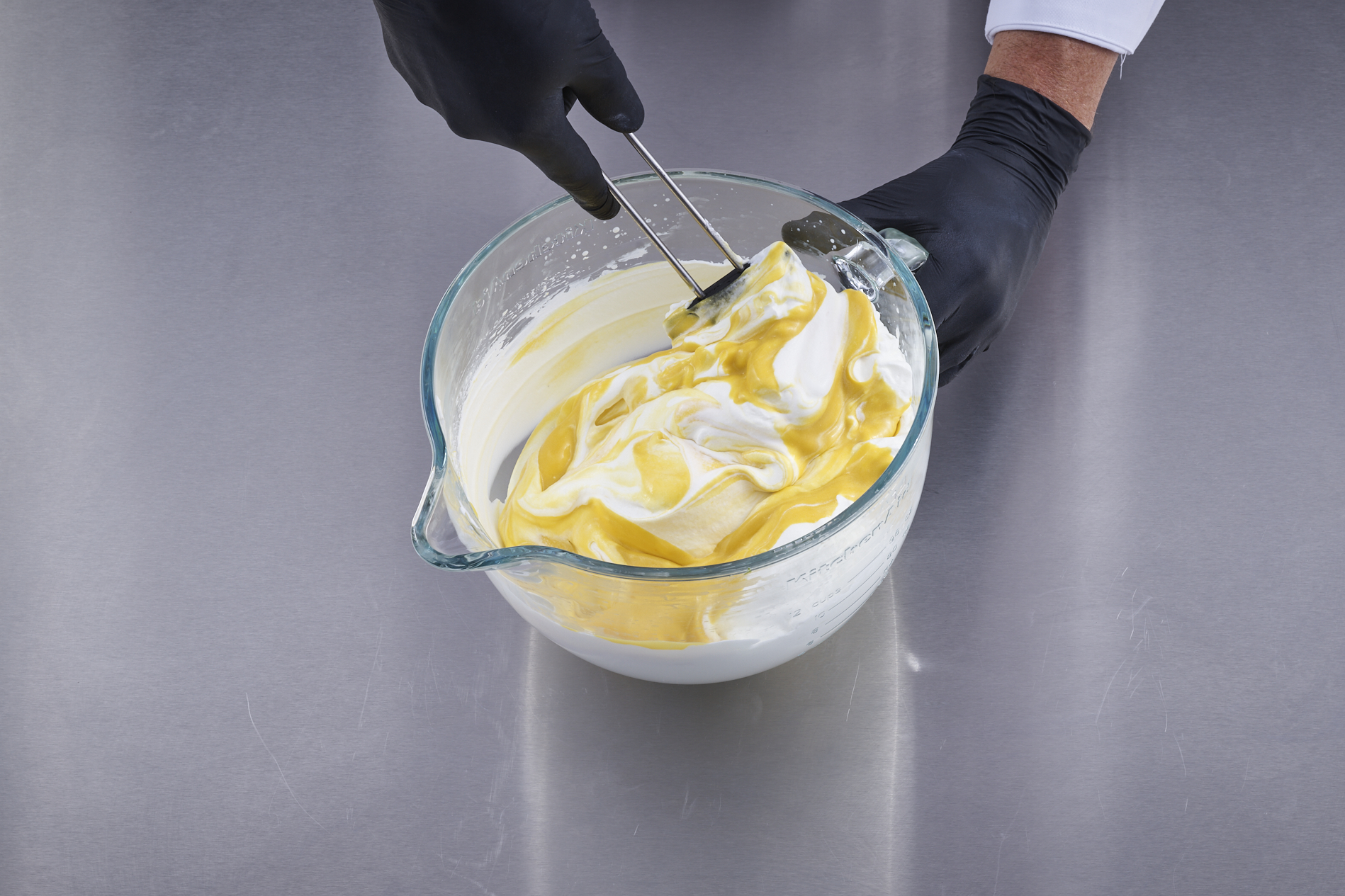 07
Fold the just-prepared fruit cream into the remaining whipped cream.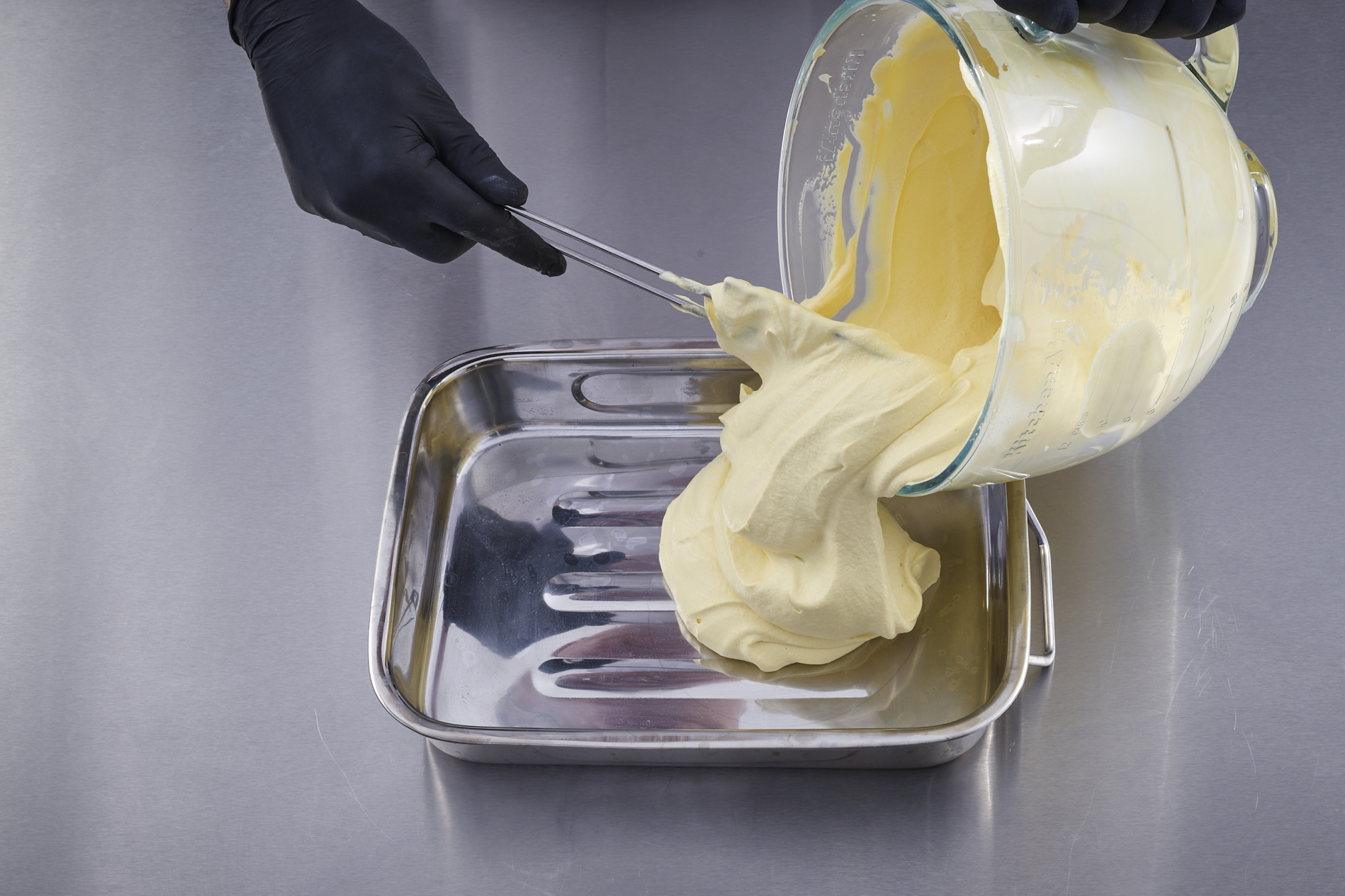 08
Transfer mousse to an appropriate container, cover and chill for three hours.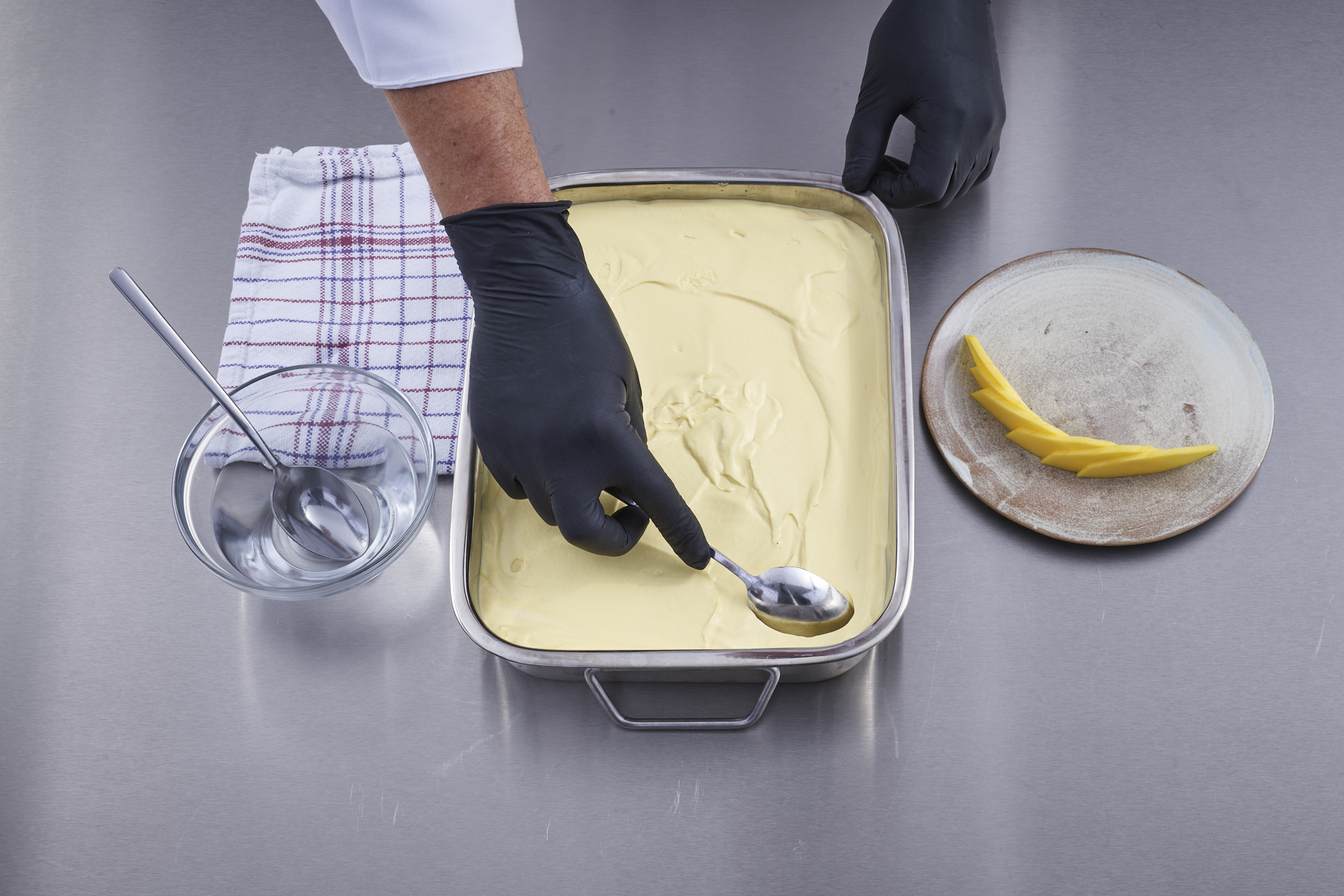 09
Using a warmed tablespoon, form quenelles of the chilled mousse.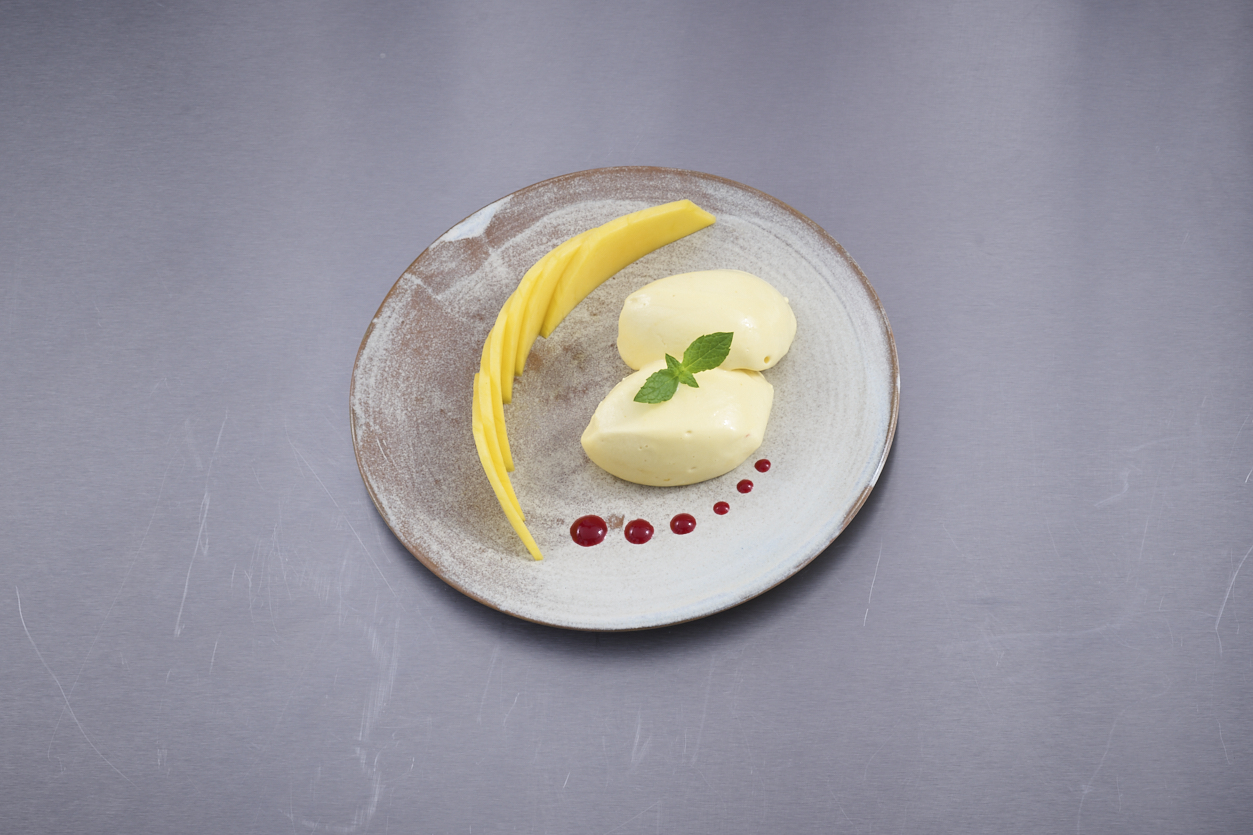 10
Place on plates and decorate however you like.