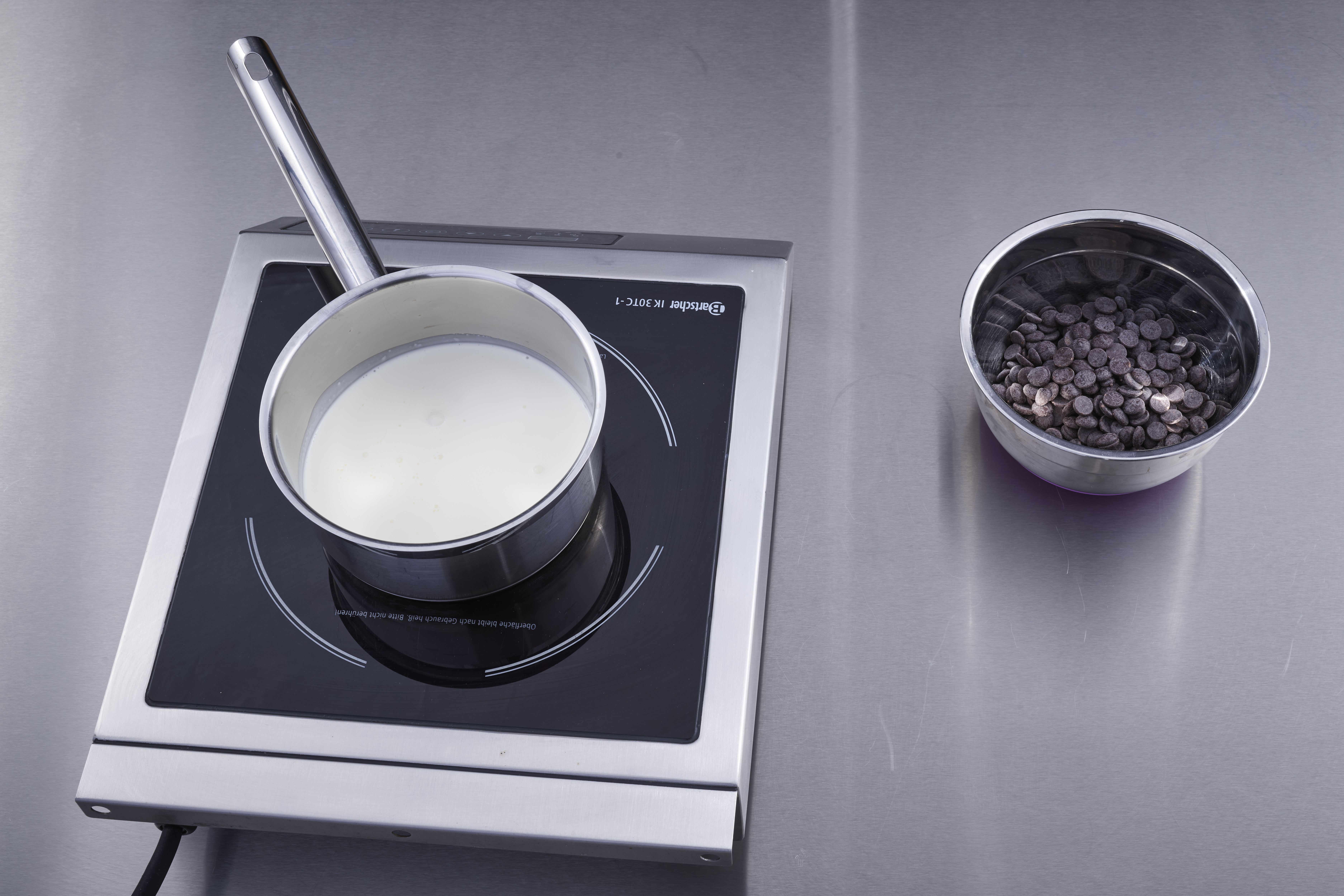 01
Put chocolate chips in a bowl and bring the whipping cream to a boil.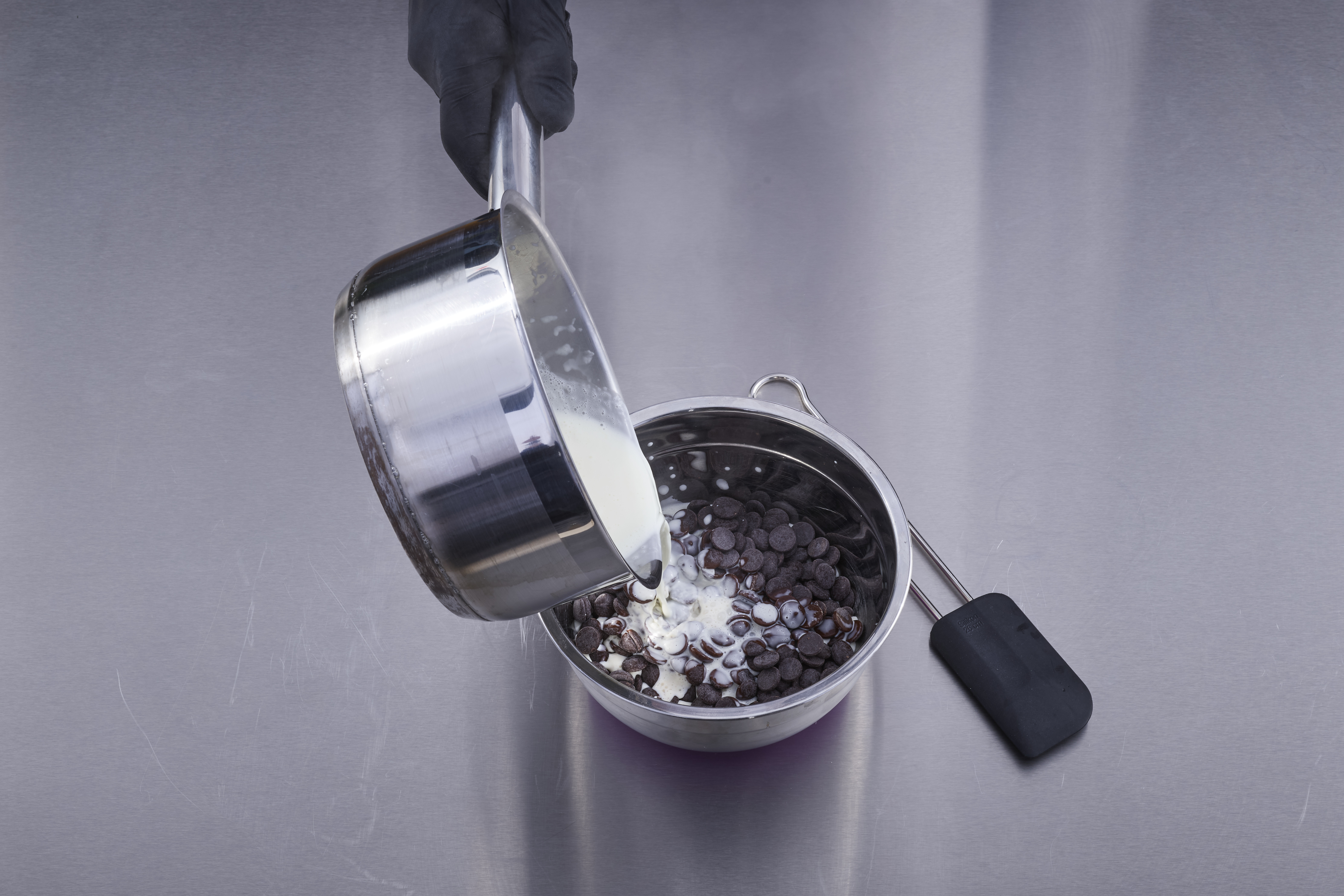 02
Pour the hot cream over the chocolate and let stand for two minutes.
03
Use a silicone spatula to gently mix the cream and chocolate.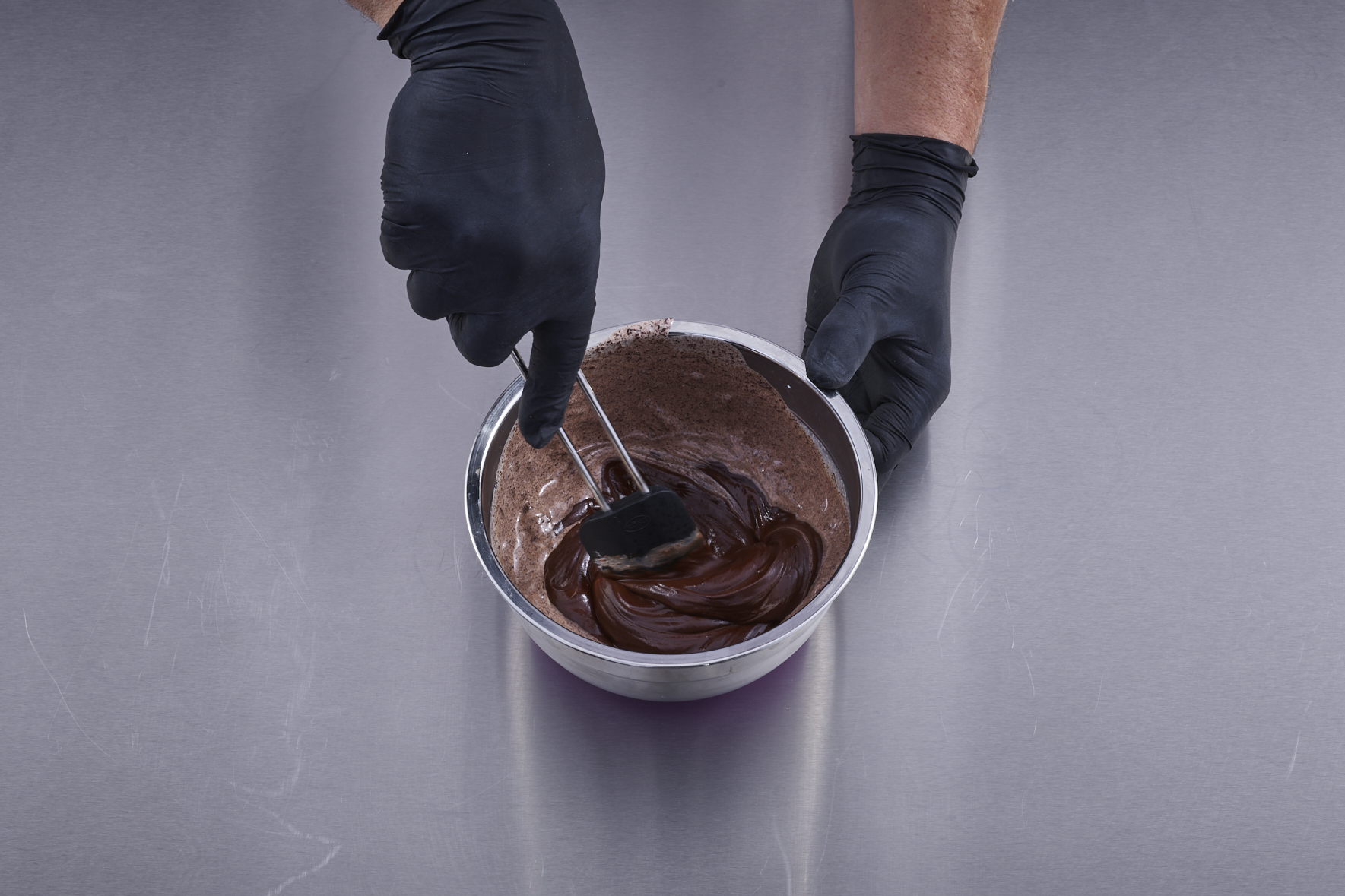 04
Continue mixing until the mixture is completelty smooth and all the chocolate has melted into the cream.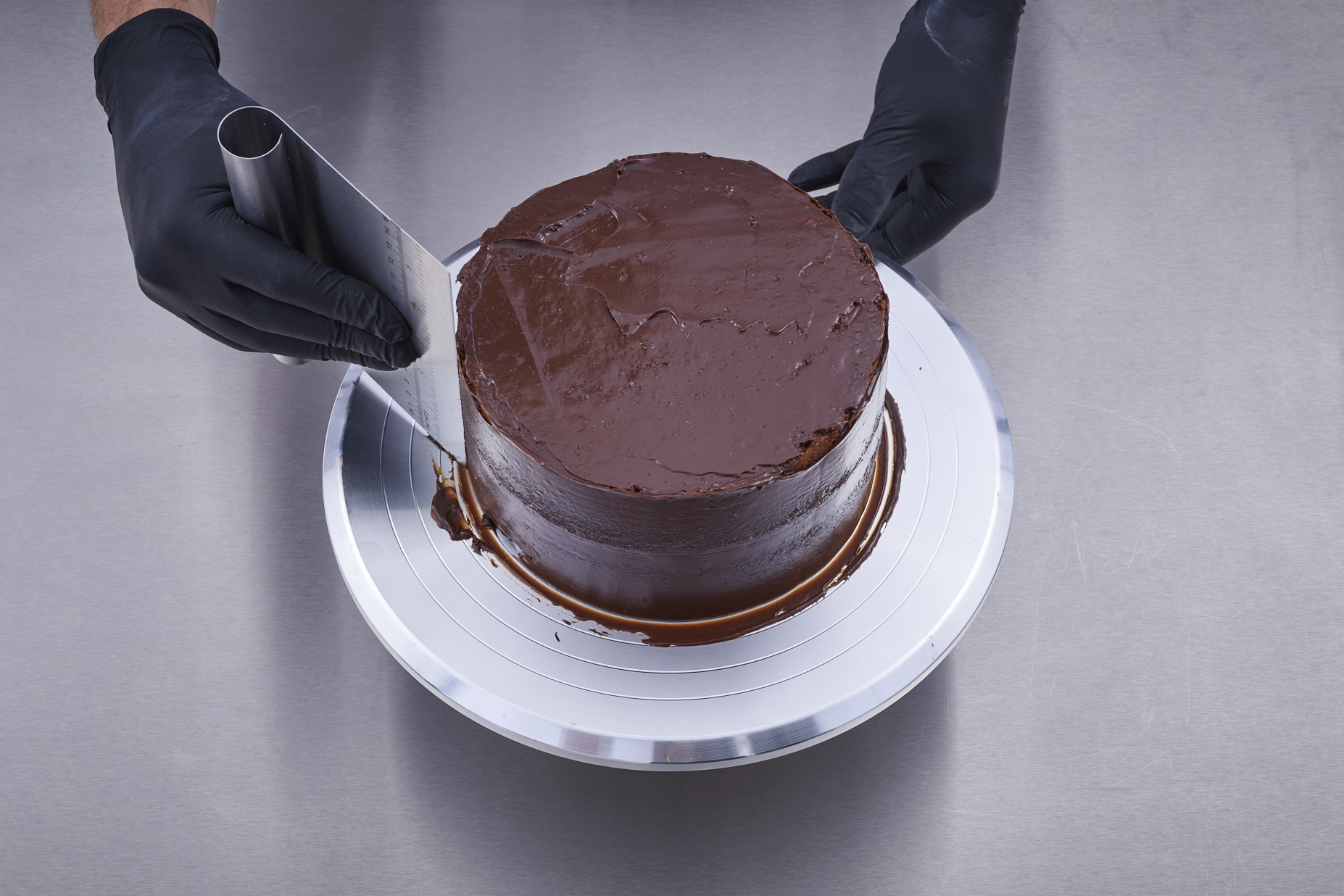 05
The finished ganache should be smooth and have a slightly softer consistency than peanut butter.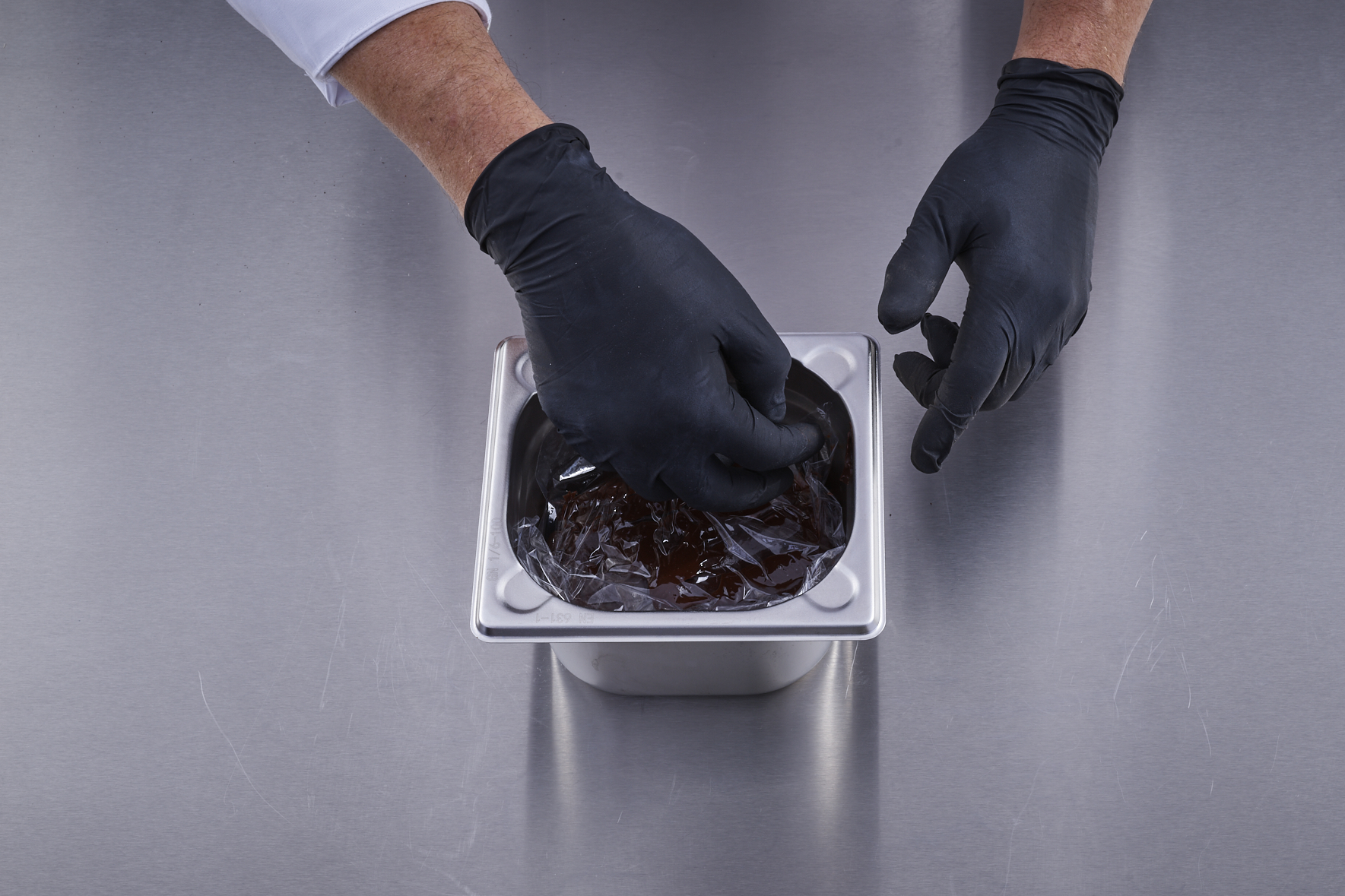 06
Cover the ganache firmly with cling film and let cool at room temperature for at least three hours. Do not place in the refrigerator.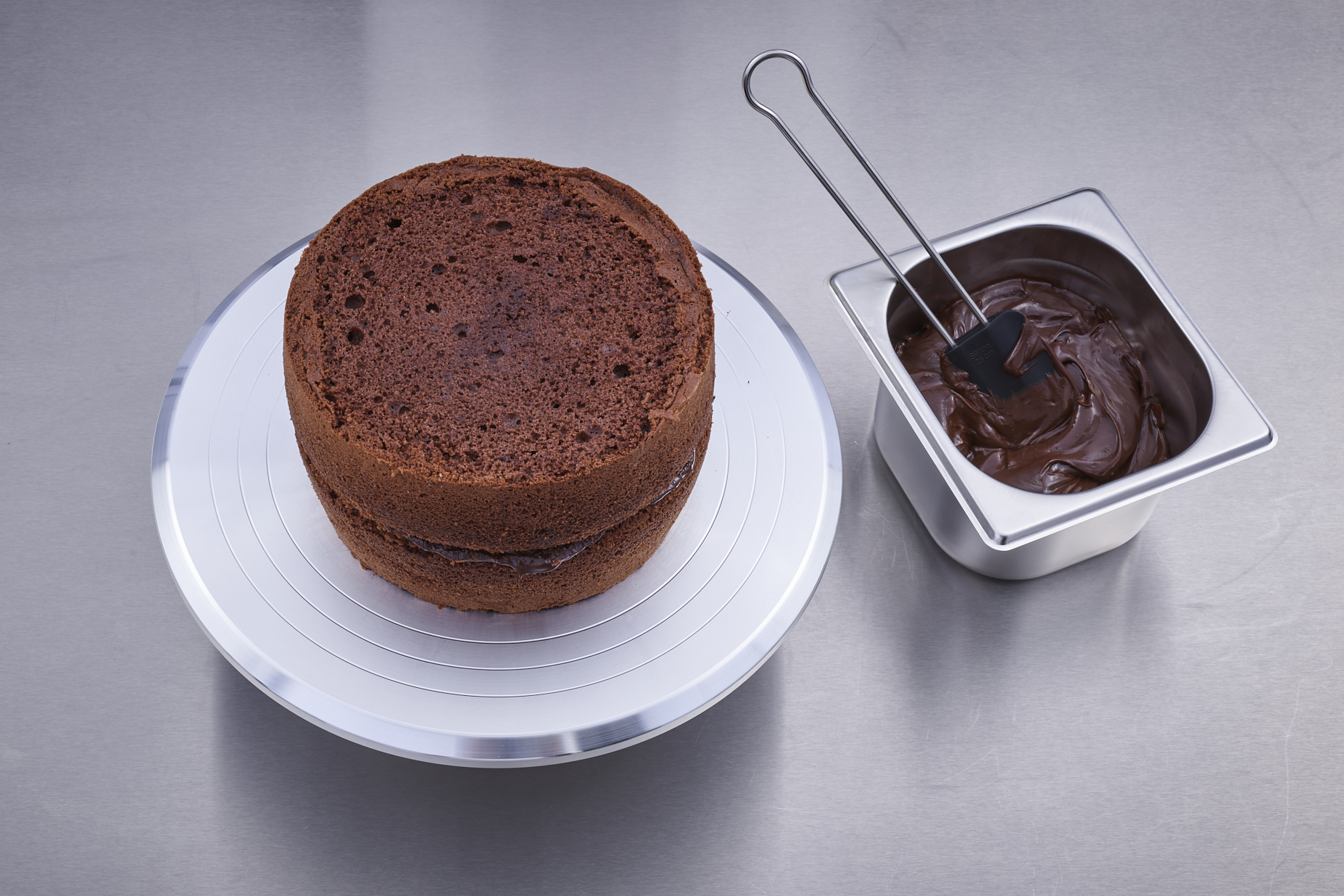 07
Once cooled, the ganache is ready to use. Spread it on cake layers and stack these.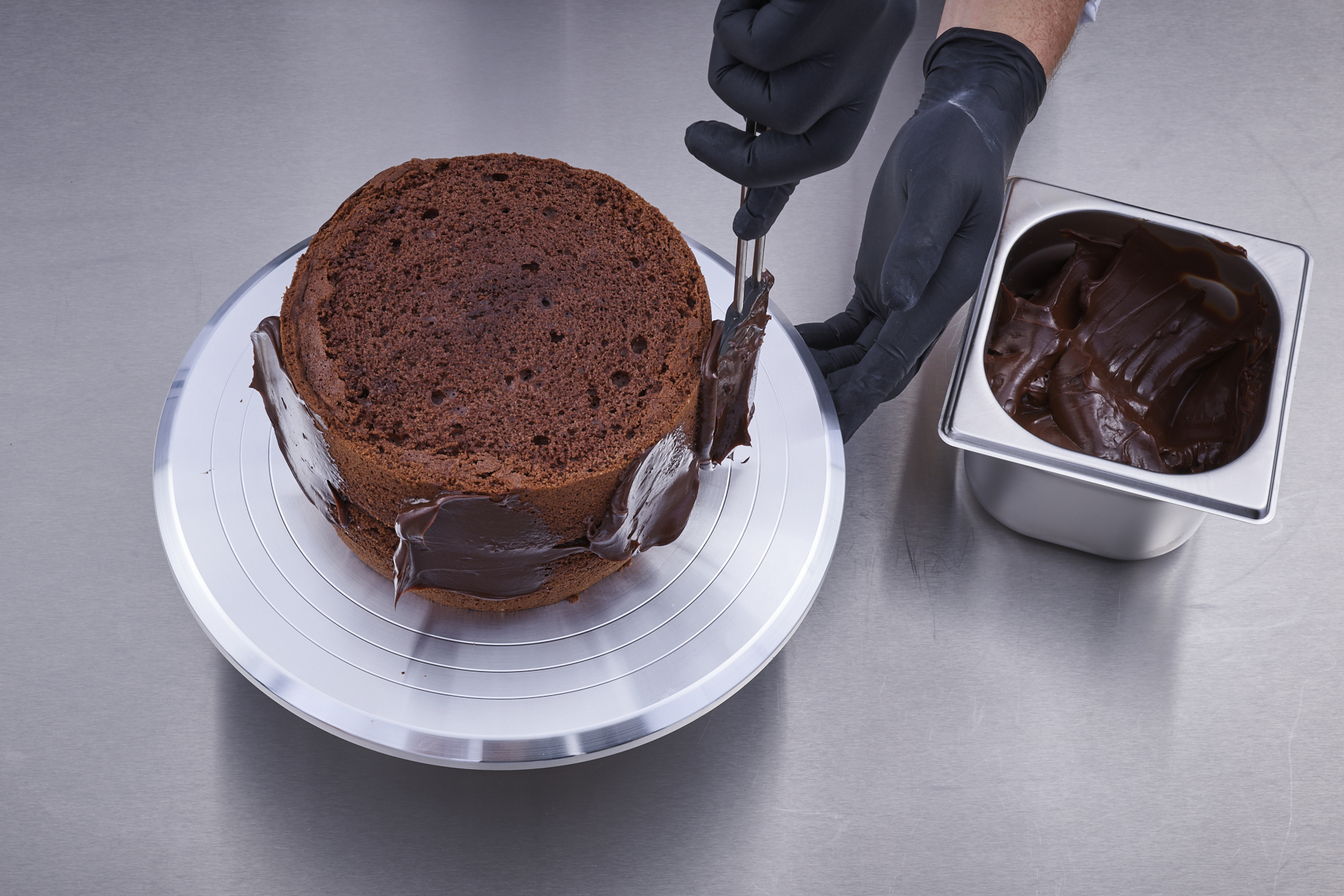 08
Use a palette knife, gently apply ganache to the sides of the cake and spread it evenly.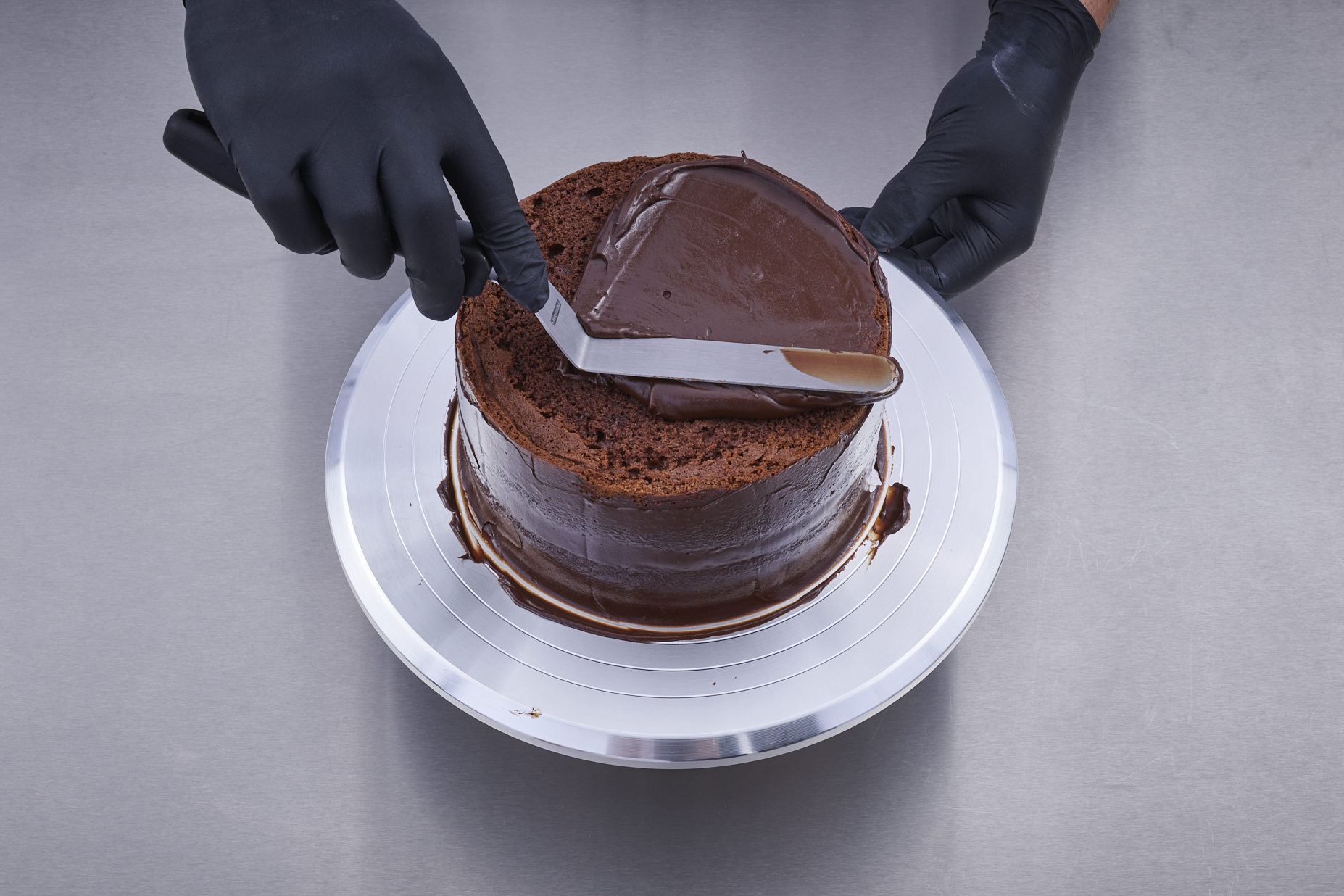 09
Evenly spread ganache on the top of the cake and smooth it.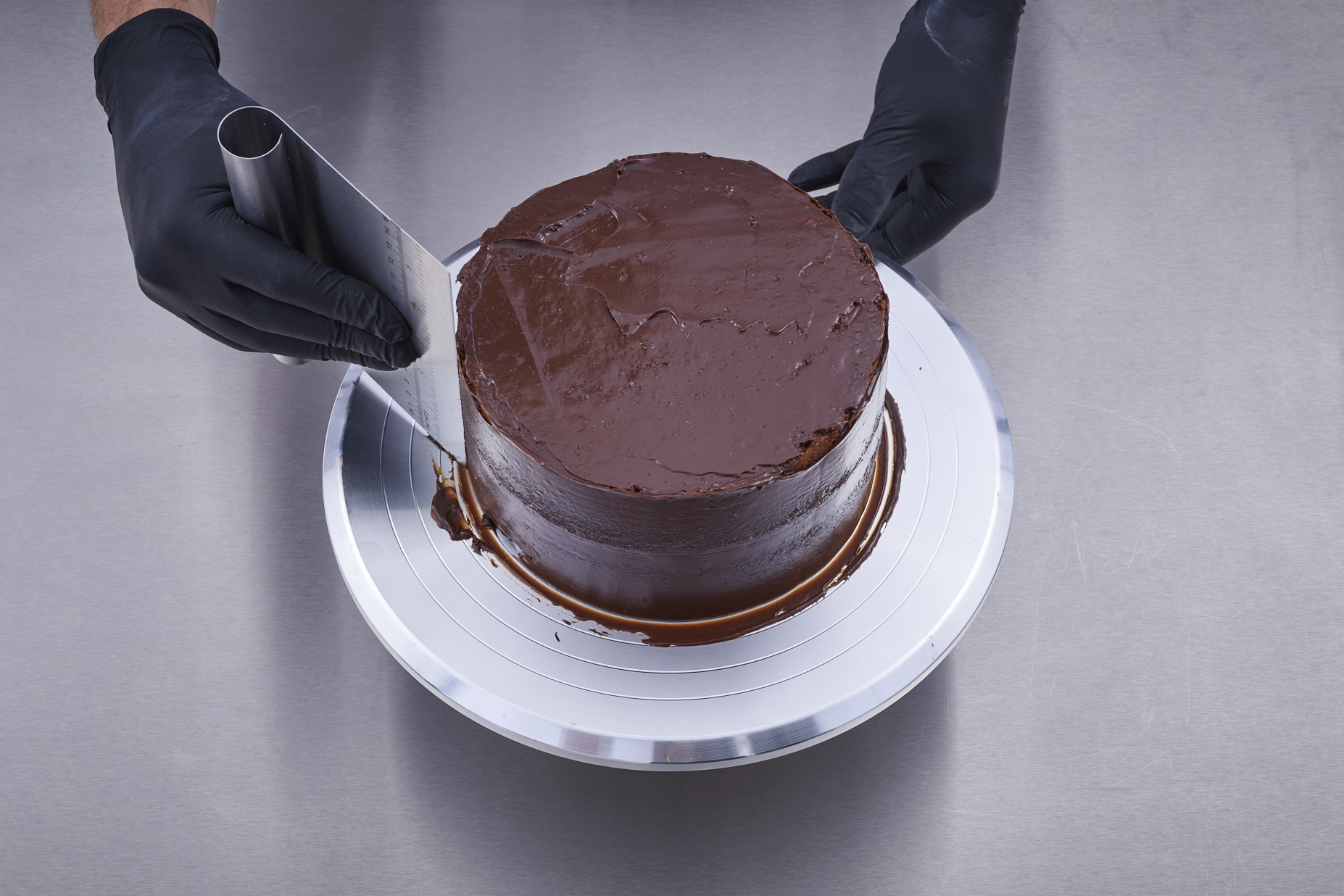 10
To finish, rotate the cake base while applying uniform pressure to the side of the cake with a frosting smoother or dough cutter.