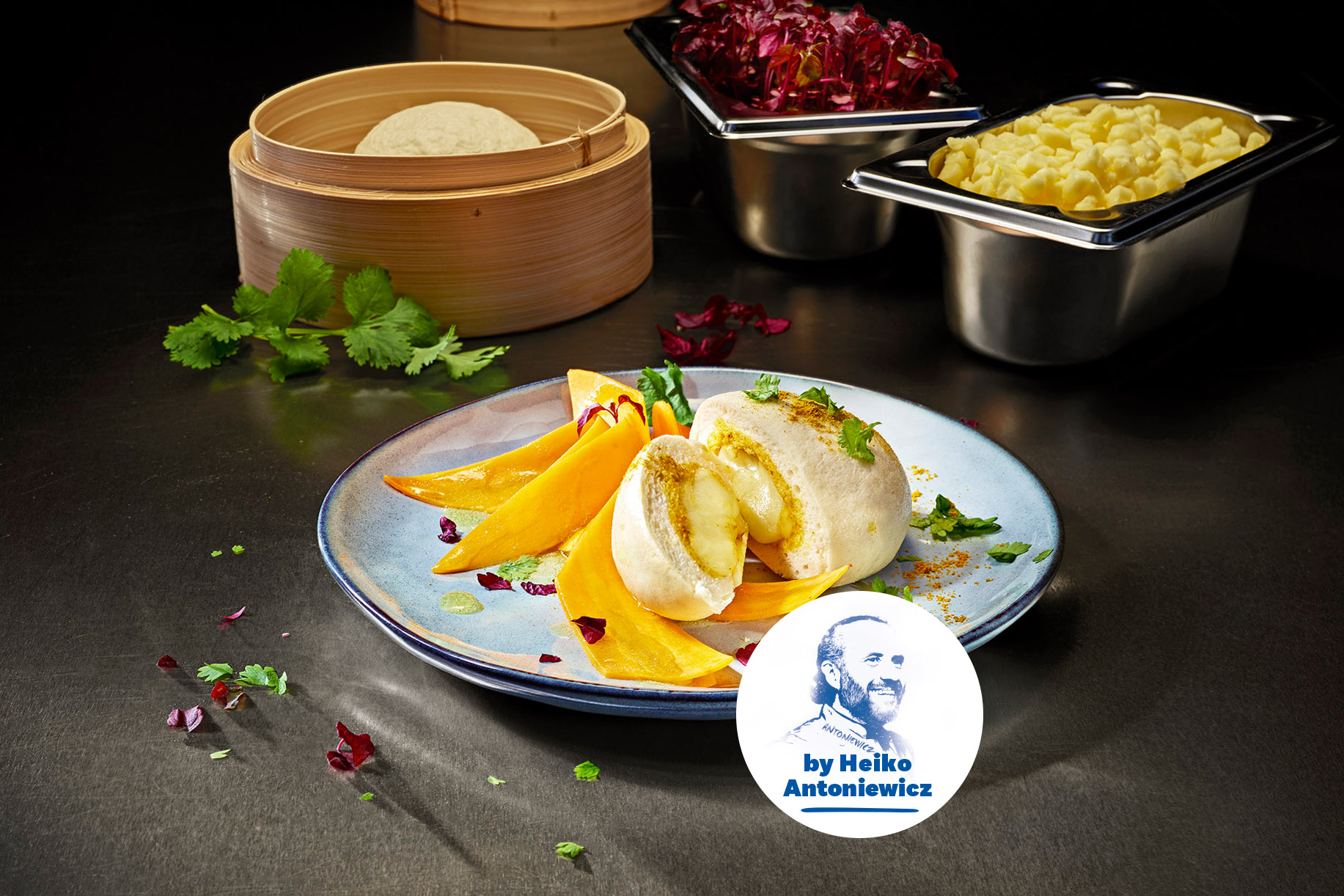 Ingredients
300 g wheat starch

100 g tapioca flour

450 g water, hot

20 g vegetable fat

40 g yellow curry paste

10 ml lime oil

1 lime, grated zest

20 g coriander, finely chopped

5 g sesame oil

300 g carrots, thinly sliced (cut lengthwise)

20 ml light vinaigrette

20 g Atsina cress

20 g coriander leaves, plucked

10 g Annapoorna curry powder

Instructions
Preparation
Knead the wheat starch, tapioca flour, water and vegetable fat into a homogeneous dough and allow to rest.
Making the Dumpling
Mix the curry paste, lime oil and zest, coriander and sesame oil and marinate the Oldenburger Mozzarella in it.
Roll out the dough, add a little Oldenburger Mozzarella filling, form into a dumpling, and seal with a little water. Steam it on greased paper for about 15 minutes.
The Final Touch
Sweat the carrots in Oldenburger Butter and drizzle them with vinaigrette. Put the carrot salad on a plate and place the steamed dumpling on top. Serve arnished with cress, coriander and curry.
Tips from Chefs to Chefs

01. For variety, you can prepare this dish with other kinds of diced cheese like gouda oder edam instead.
02. If this product isn't available,you can also dice our 2.5 kg or 3 kg mozzarella loaves.