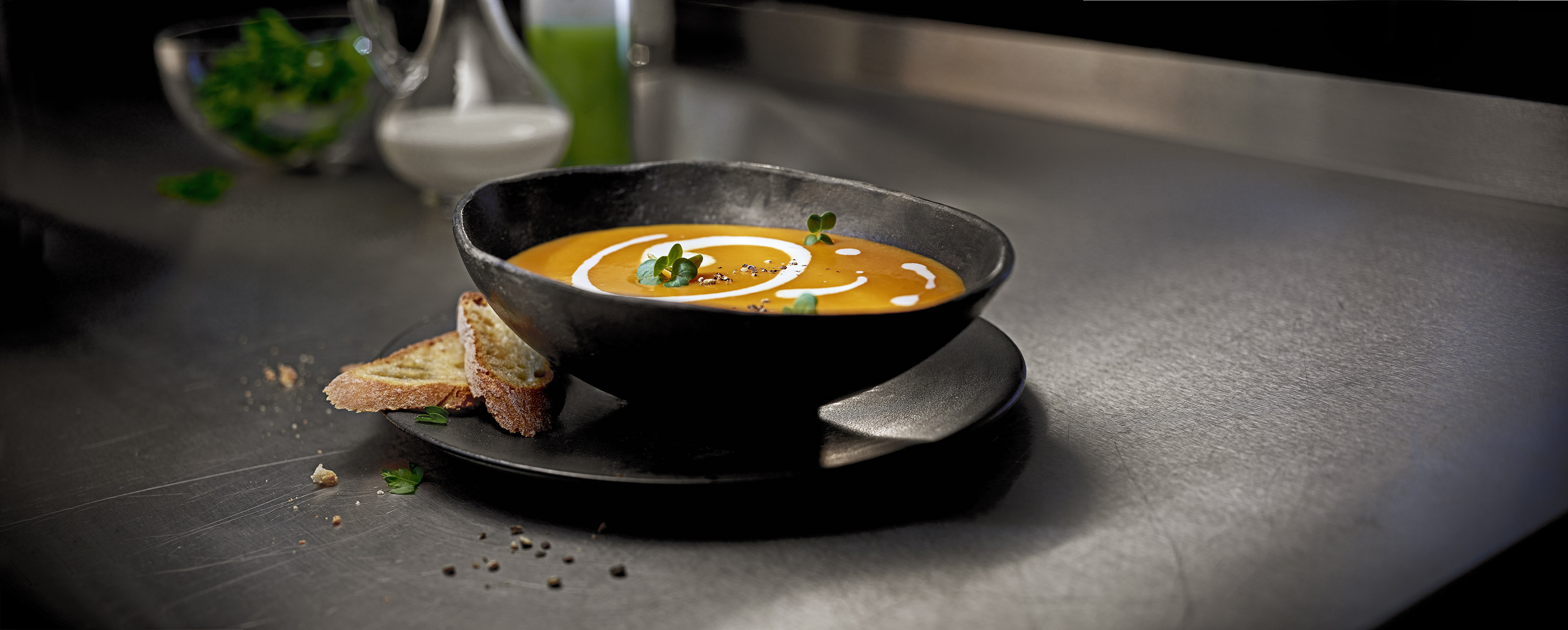 Ingredients
1.5 kg carrots, diced

100 g fresh ginger, peeled and finely diced

100 g onions, diced

45 g brown sugar

1.5 l vegetable stock

20 ml lemon juice

salt and pepper

fresh herbs (e.g. shiso)



Instructions
Preparation
Sauté the carrots, ginger and onions in Oldenburger Butter. Add the sugar and let it caramelise.
Making the Soup
Pour in the stock and Oldenburger Chef's Cooking Cream, then bring to a boil and cook over medium heat for about 20 minutes.
Refinement
Purée the soup and season it with the lemon juice, salt and pepper.
The Final Touch
Serve in bowls garnished with Oldenburger Chef's Cooking and fresh herbs.
Tips from Chefs to Chefs

01: Chef´s Cooking Cream makes for a richer, smoother soup. It mellows the taste and is also a good flavour enhancer.
02: Sauté 20 - 30 g yellow curry paste with the vegetable to add an exotic kick.