01
Place room-temperature butter in an electric mixer with a paddle attachment. Lightly salt. Mix at low speed until smooth.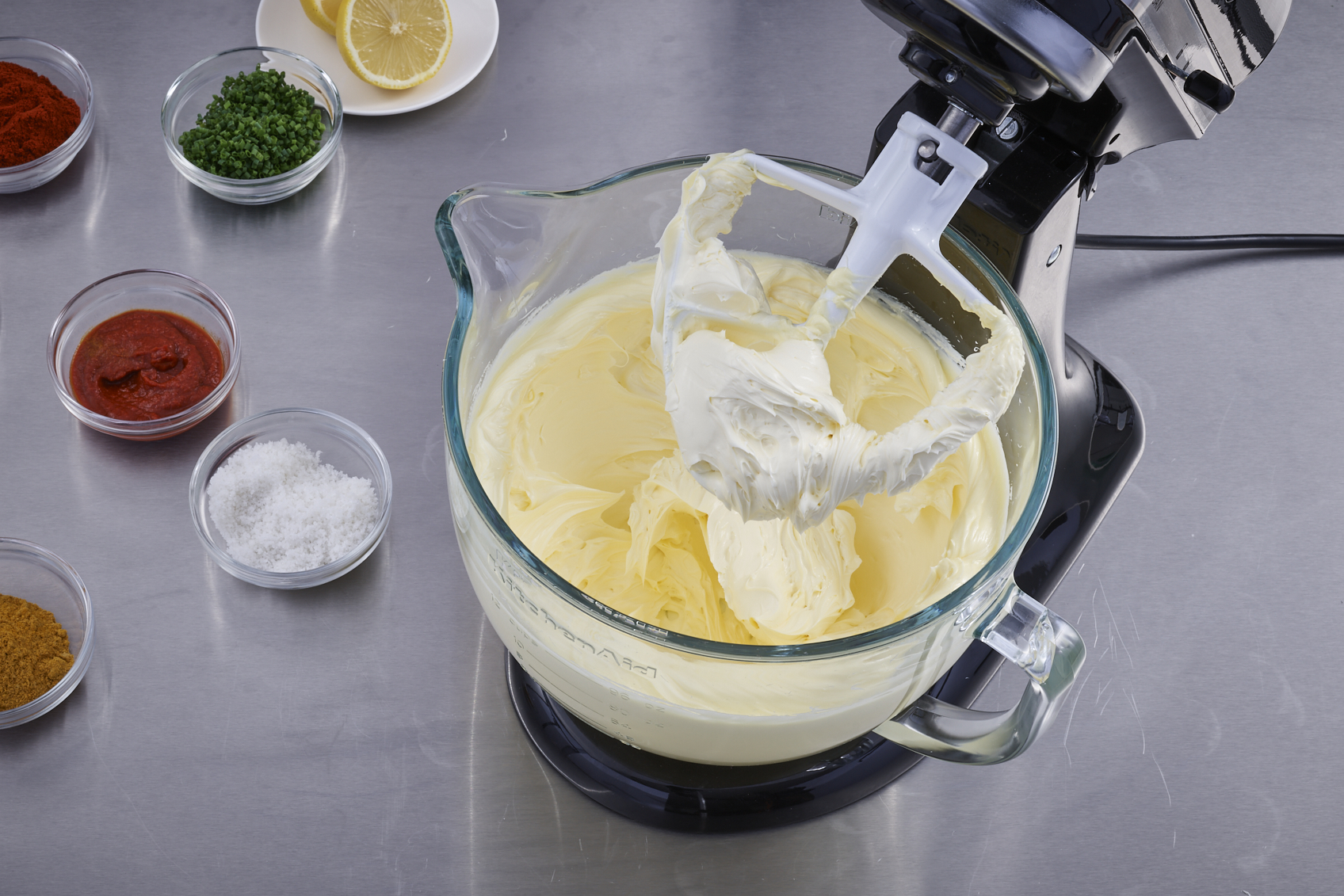 02
Increase the speed to high and whip the butter until white and fluffy (about 6 – 7 minutes).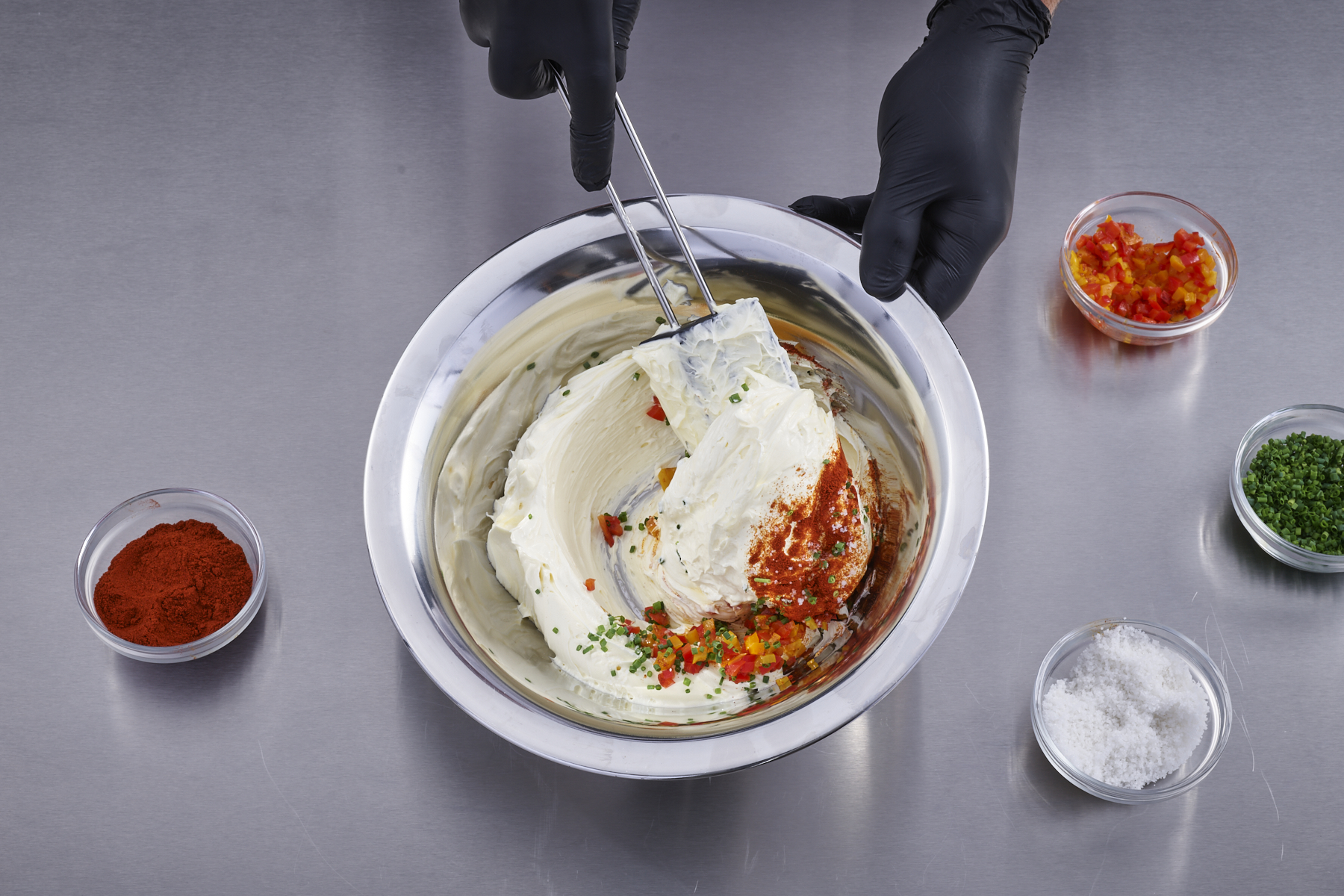 03
Whipped butter can be served as is or flavoured with a wide variety of ingredients: fresh herbs, harissa, smoked paprika and diced (sweet) pepper or any desired combination.