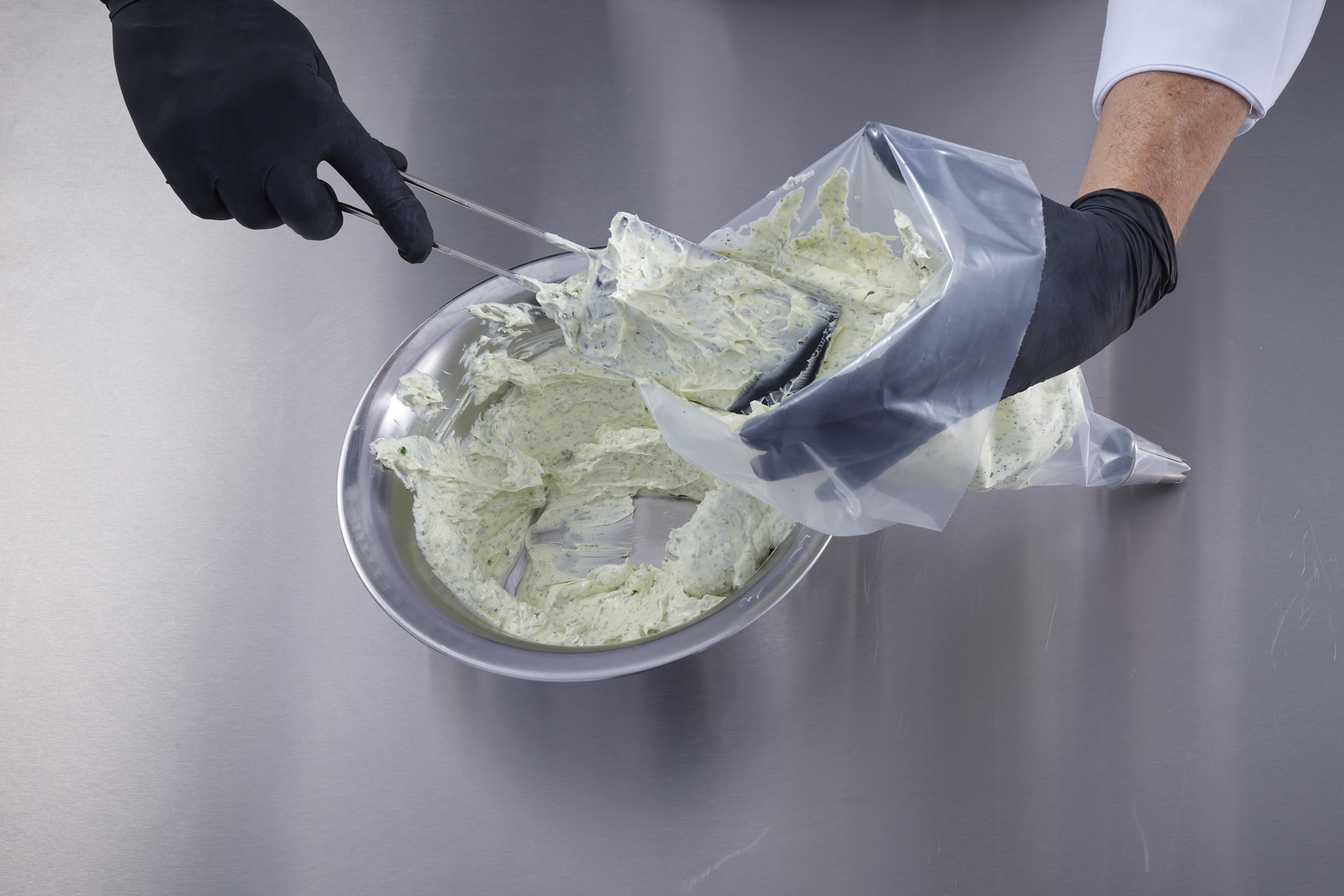 01
Insert a large star tip into a single-use piping bag. Then use a silicone spatula to fill it three-quarters full with the whipped and flavoured butter.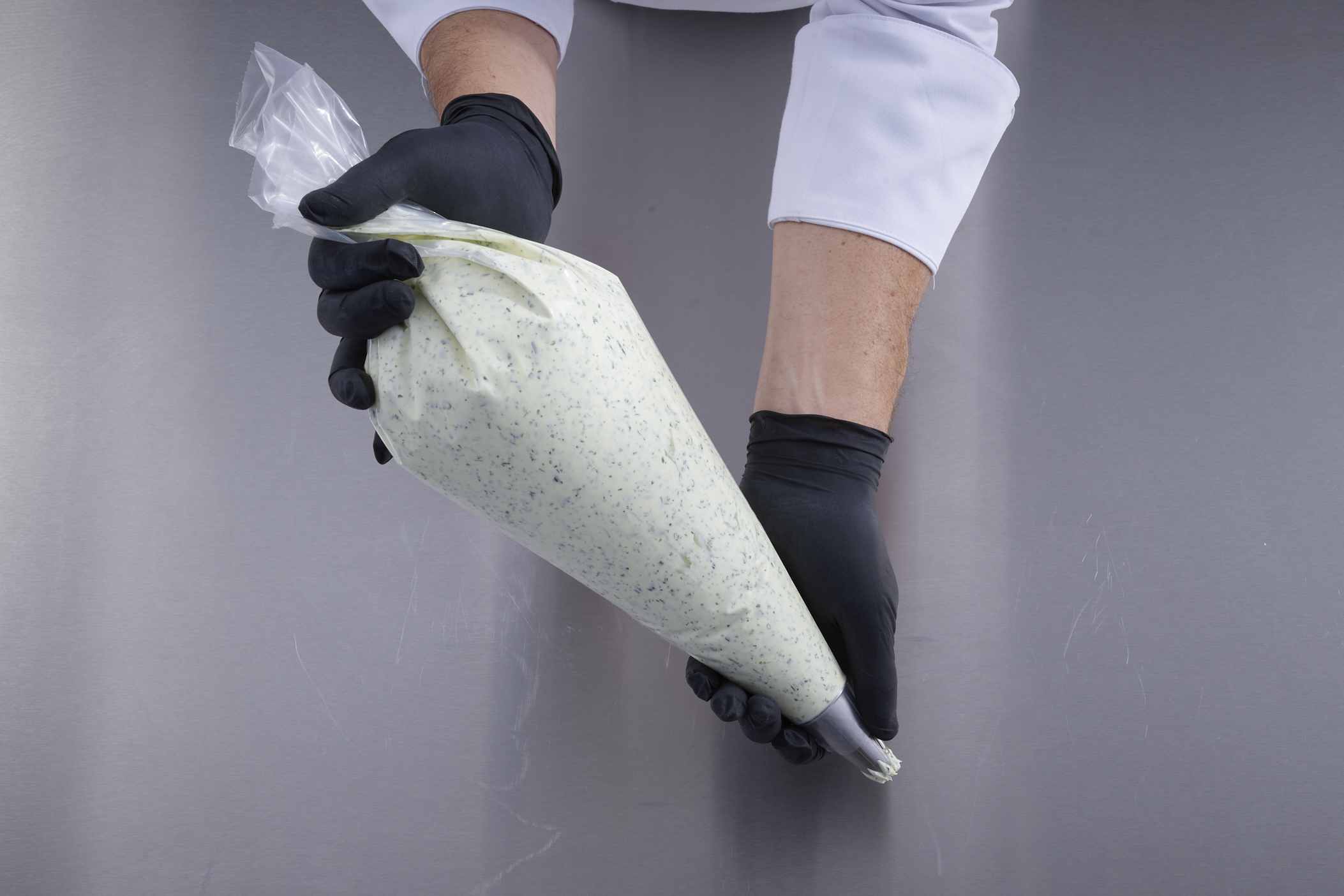 02
Close the bag by twisting it while pressing out any con- tained air. Use both hands as shown, one to squeeze while the other guides the tip.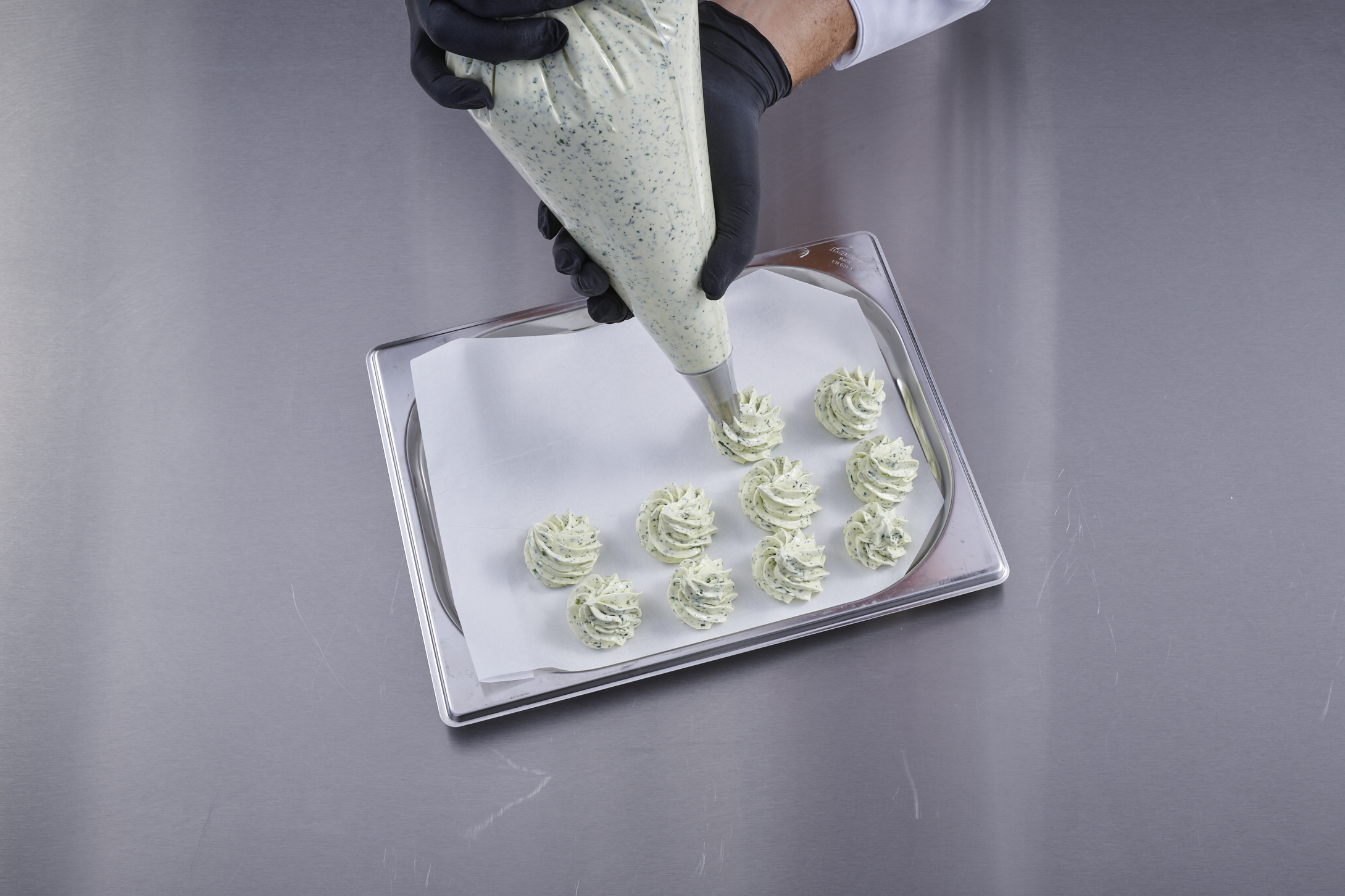 03
Pipe decorative twirls of butter onto a tray lined with parchment or silicone matting. Place them in the freezer for at least two hours.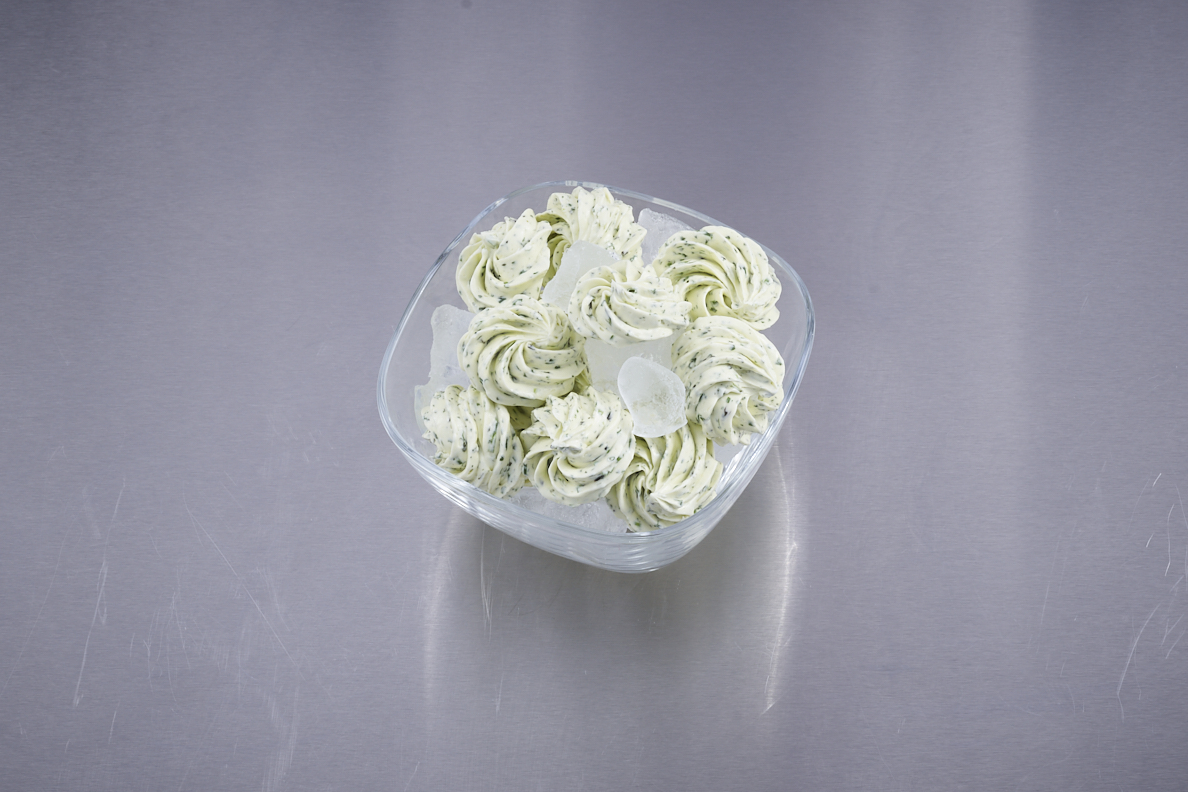 04
Portioned butter can be placed in a bowl with ice cubes for buffets.