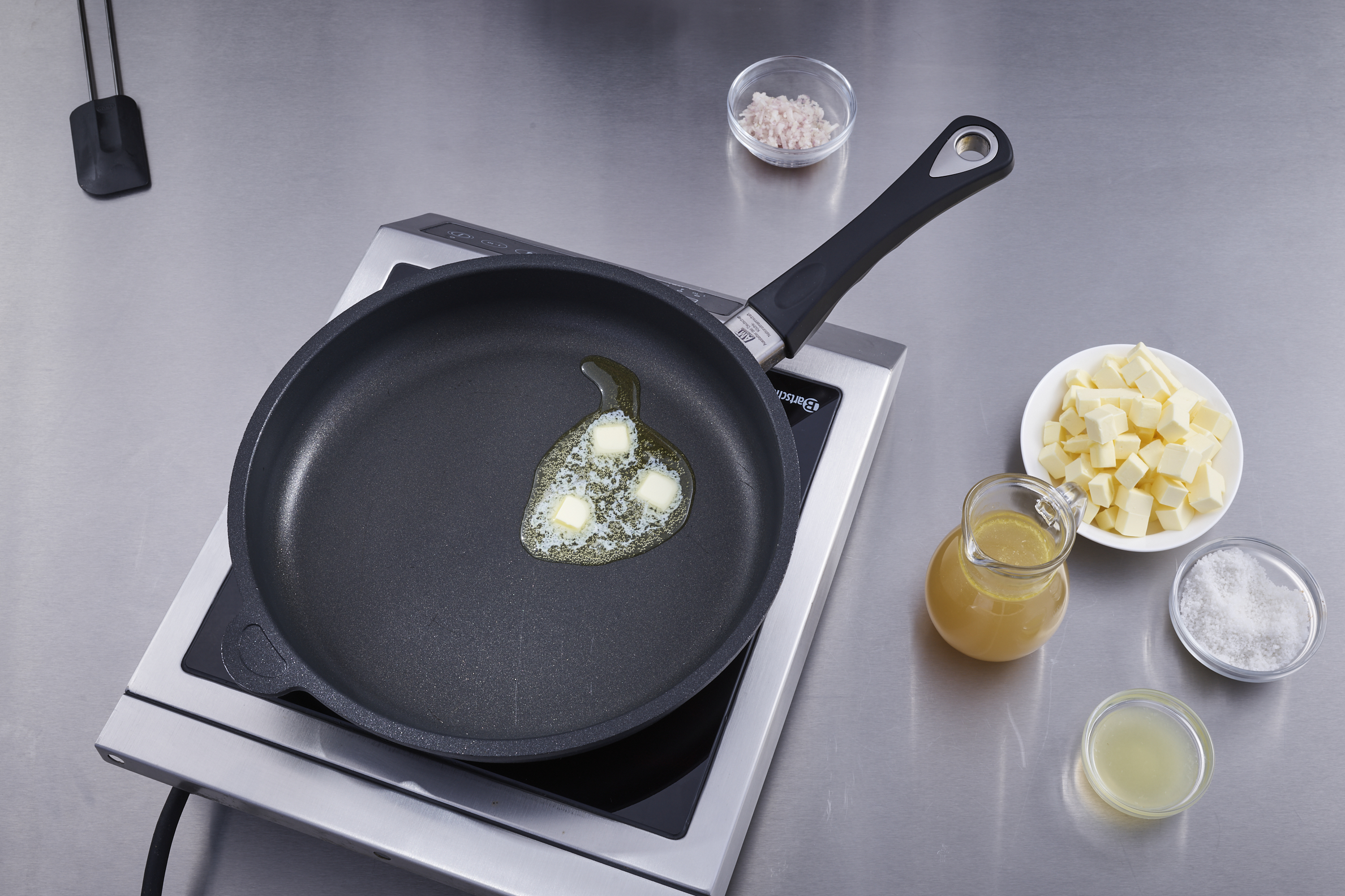 01
Melt butter in a heavy-bottomed, coated pan at medium heat. Add finely chopped shallot bulbs.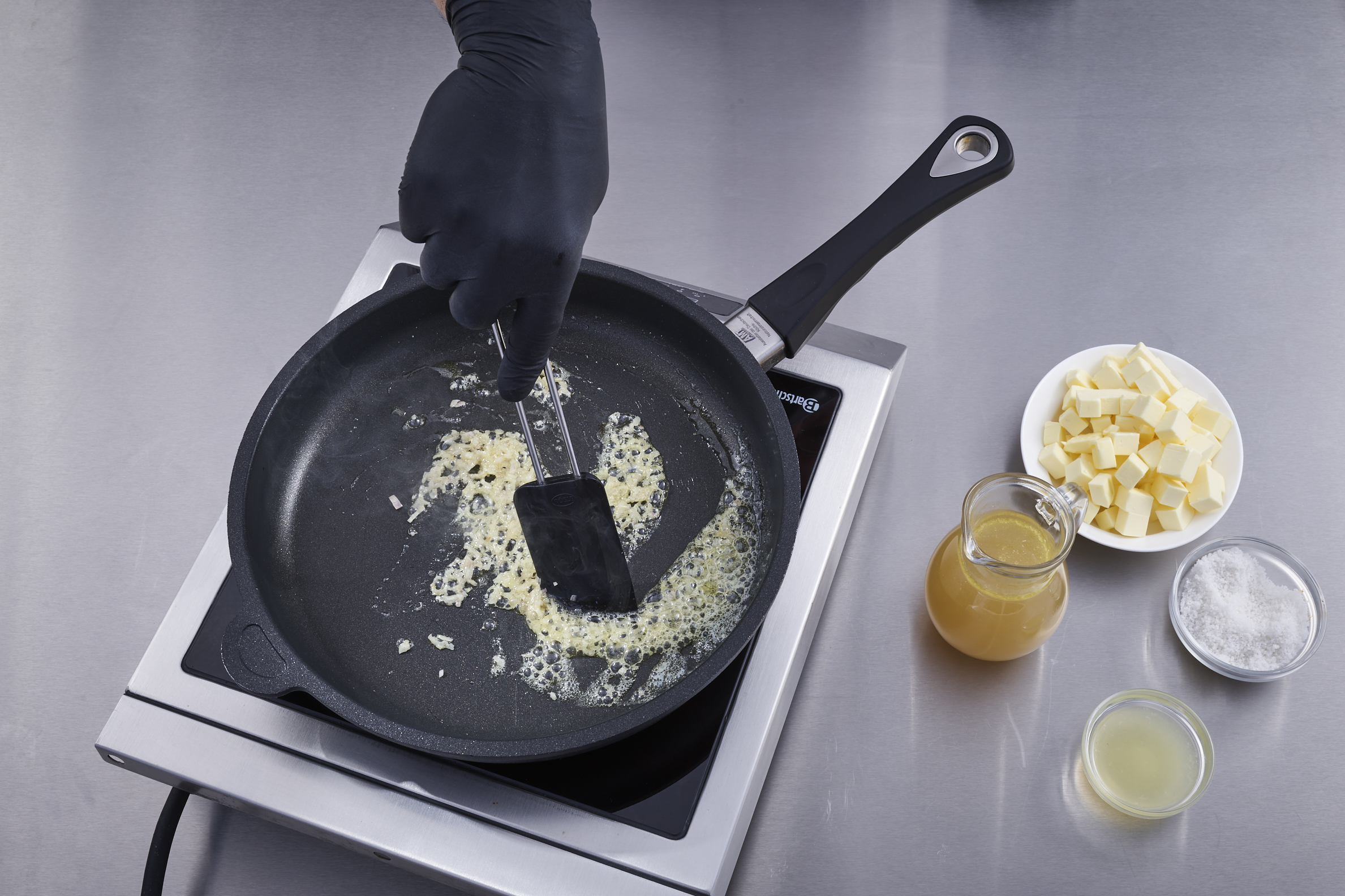 02
Gently sauté the shallots until translucent, stirring often to prevent browning.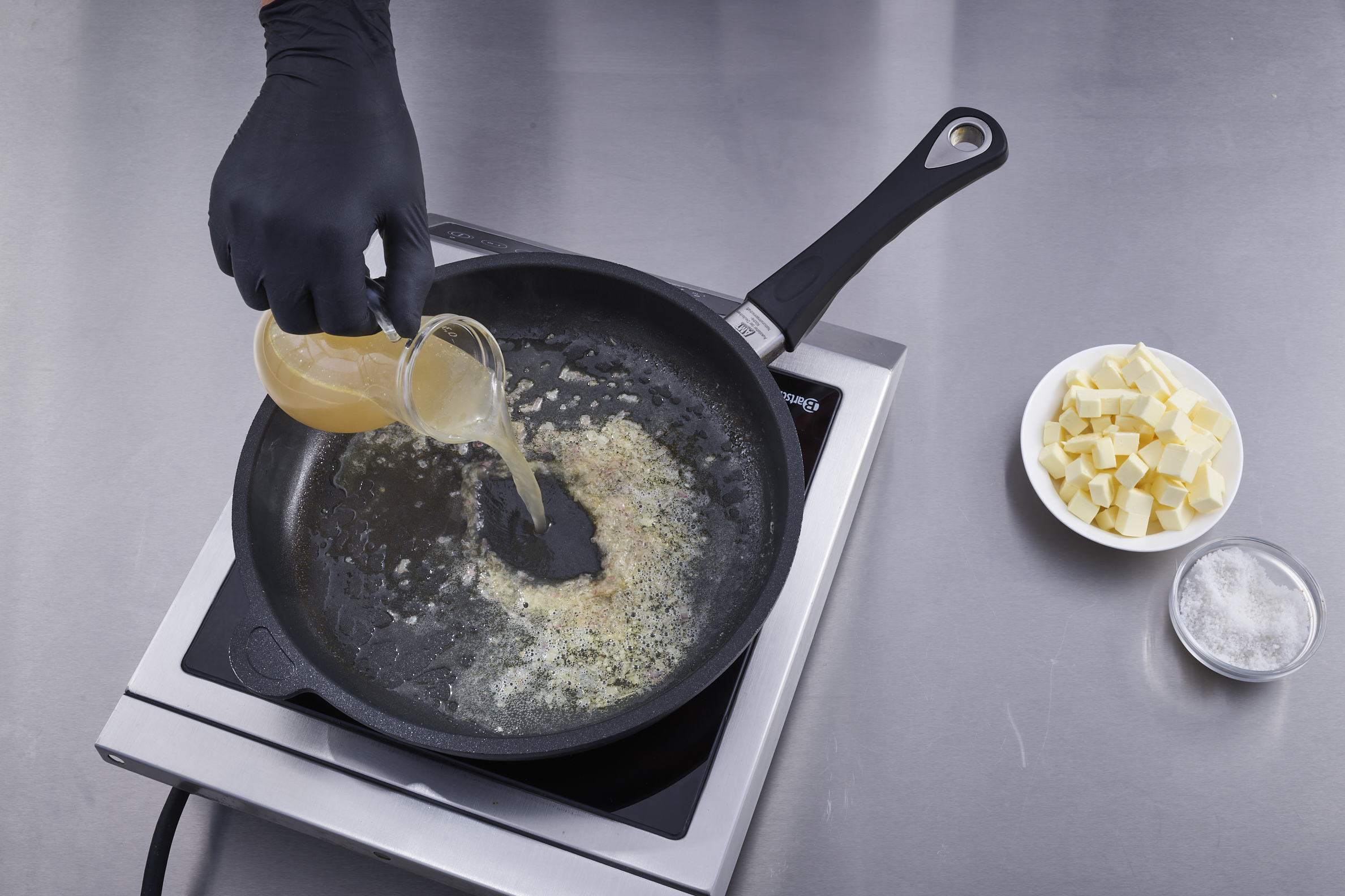 03
Deglaze the pan with one part freshly squeezed lemon juice and three parts chicken or vegetable stock.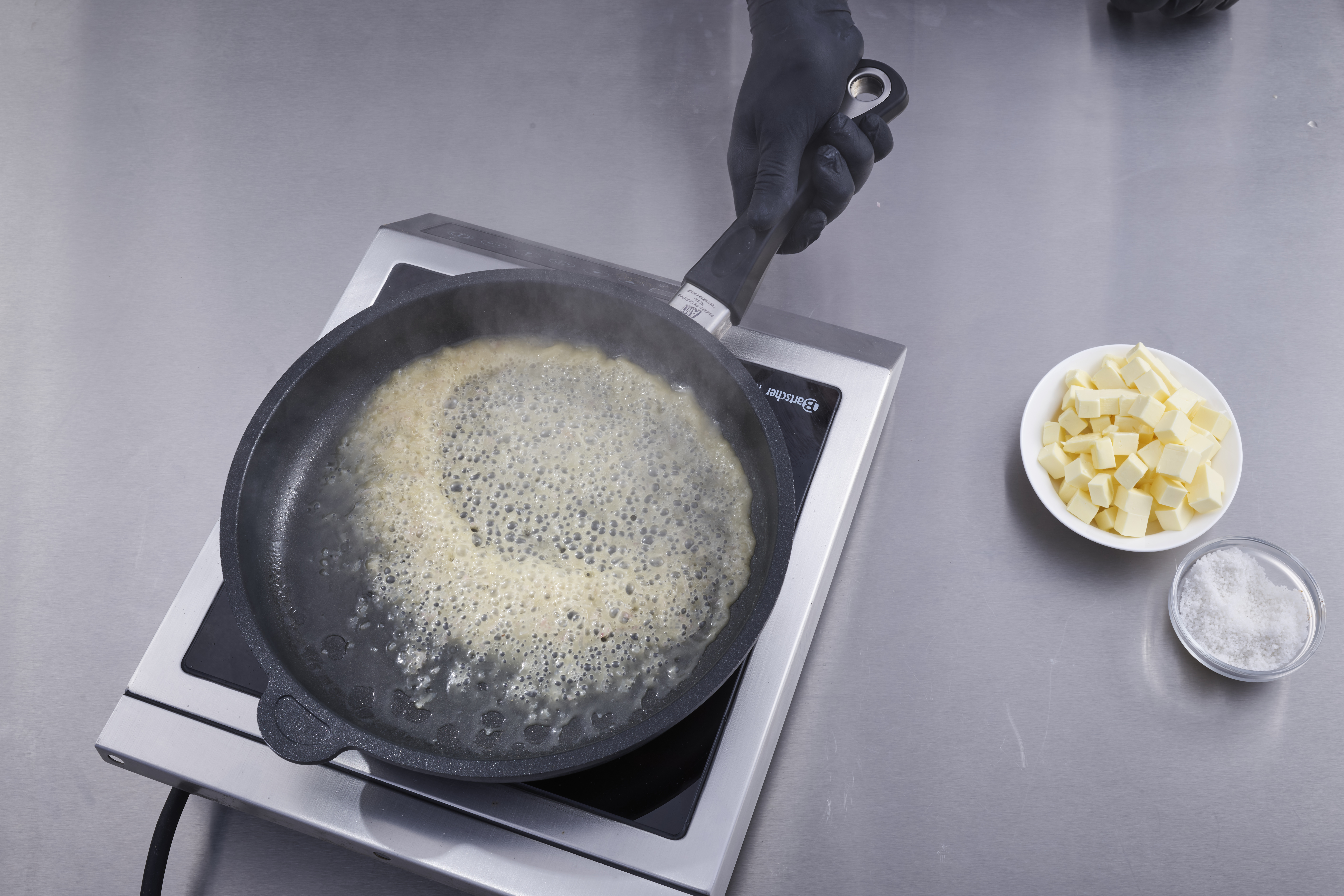 04
Bring to a boil and reduce the the liquid by half. Season to taste with salt, white pepper and a pinch of sugar.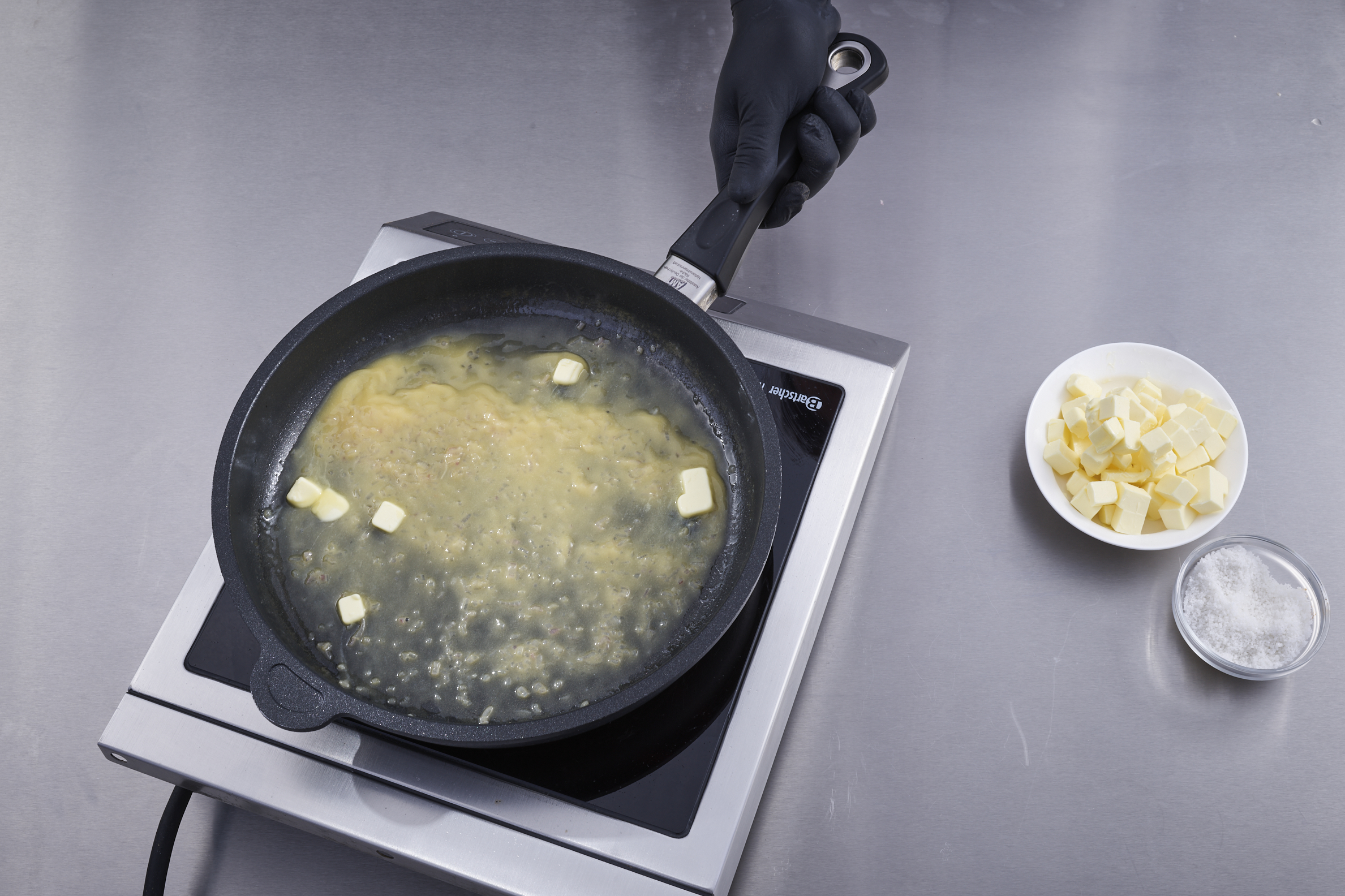 05
Reduce the heat to low and slowly add cubed, very cold butter to the liquid while constantly moving the pan in circles to create a smooth emulsion.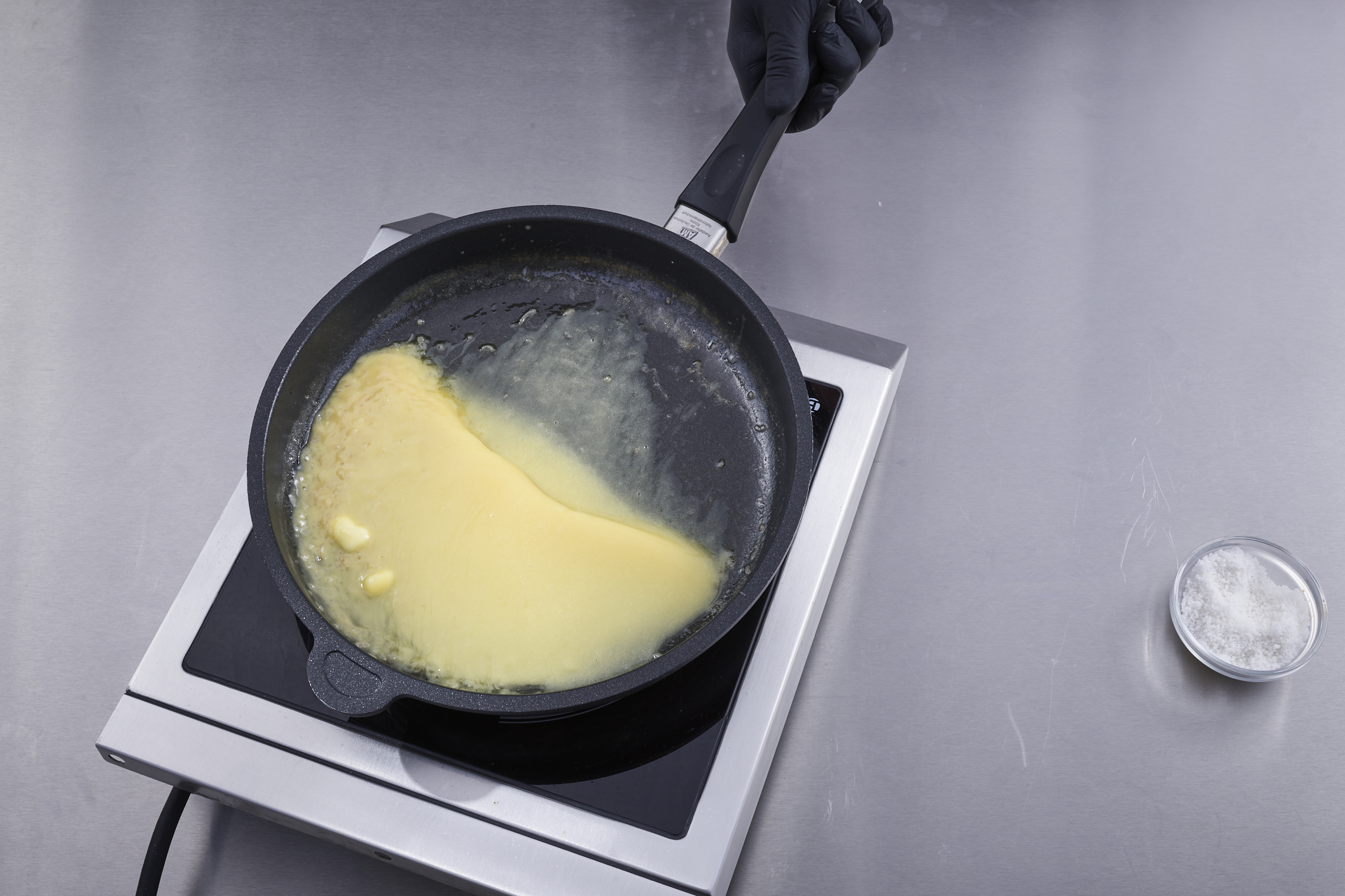 06
Continue adding butter until a smooth, creamy sauce results. Do not boil or it will sperate.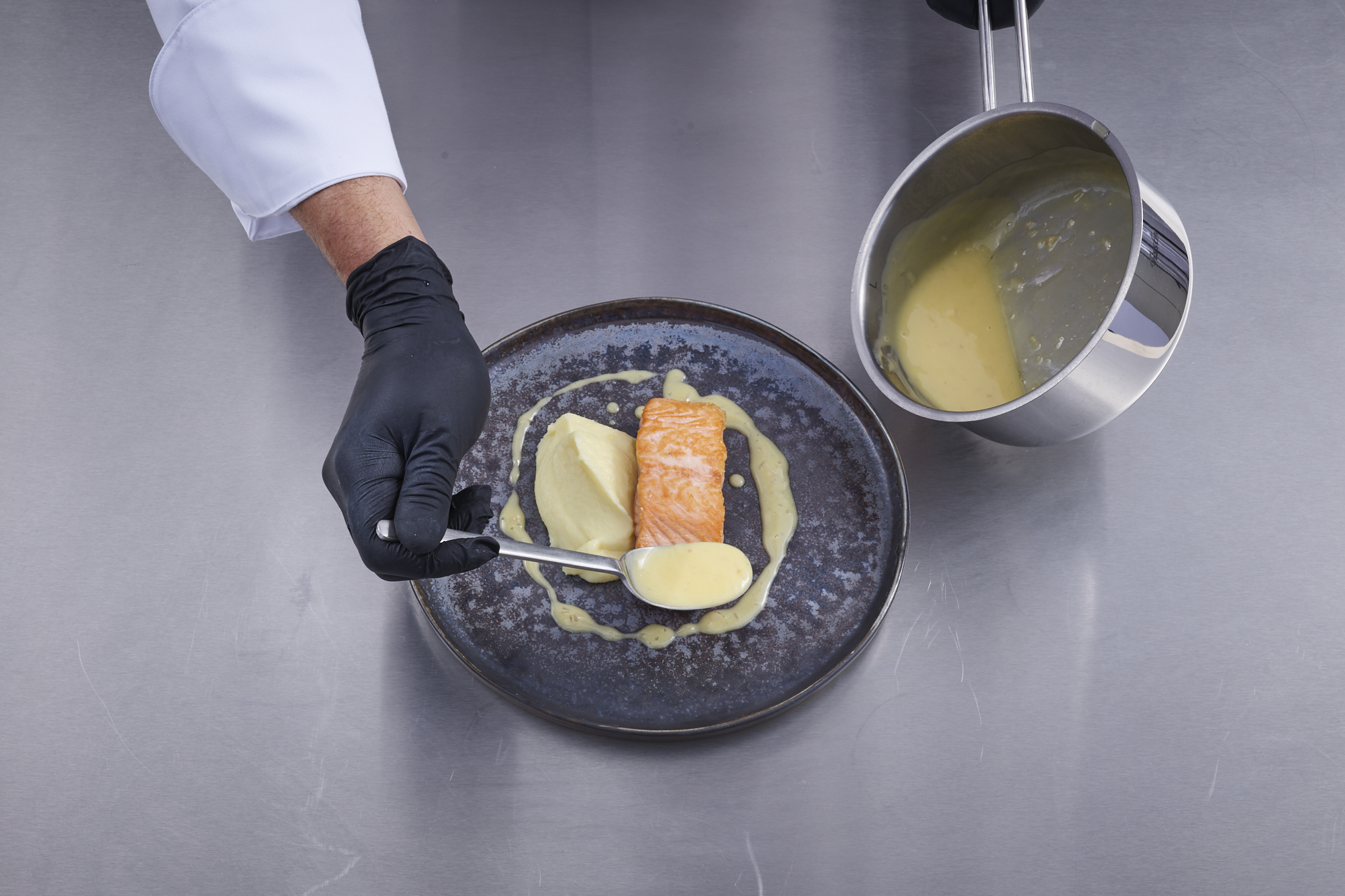 07
If wished, strain the sauce into a small saucepan to remove the shallots. Serve with sautéed fish, poultry or vegetables.