01
Place butter in a mixer with a paddle attachment. Ideally the butter should be somewhat soft but not too warm, at about 19 – 21°C. Beat the butter at medium speed for two minutes.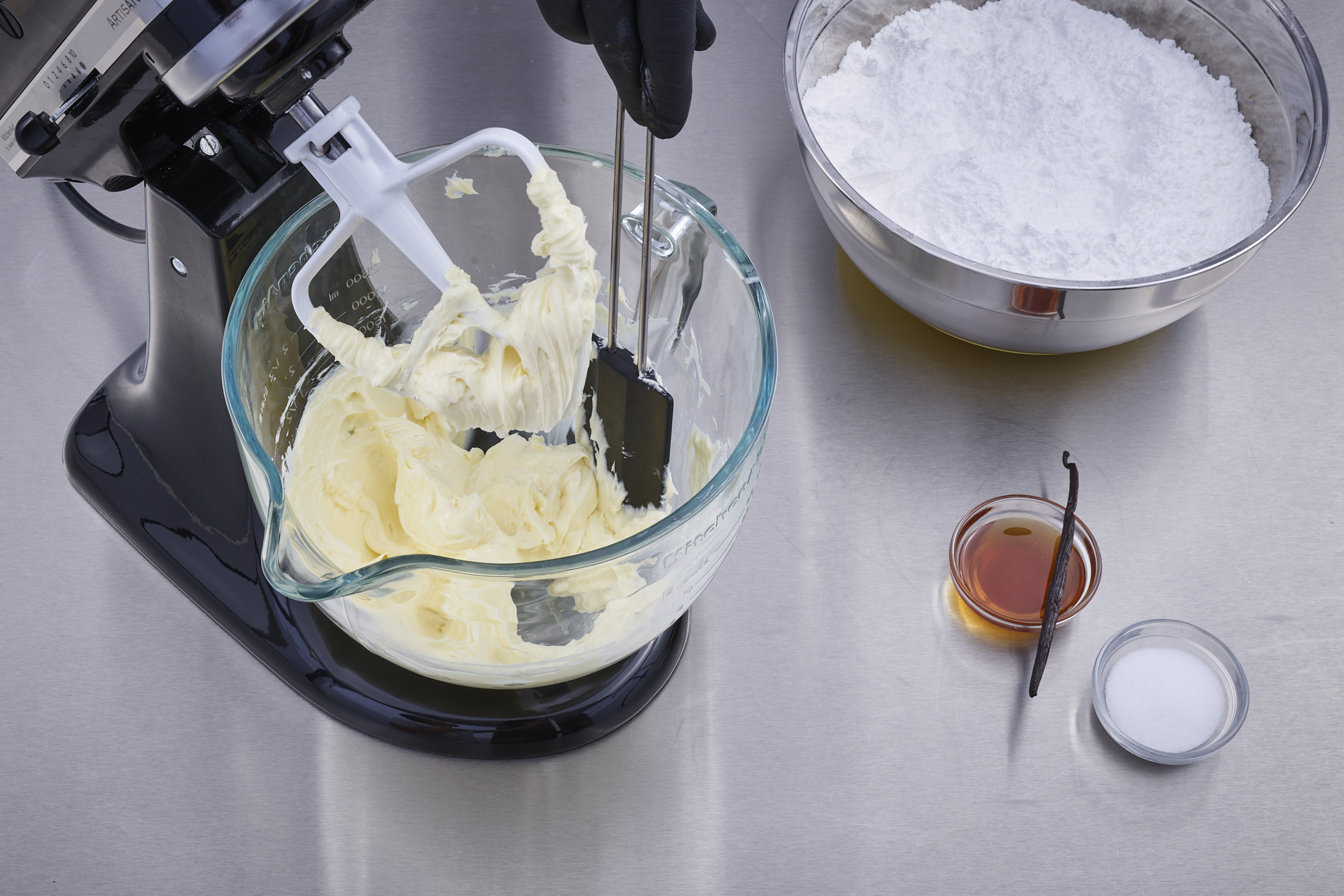 02
Scrape the sides of the bowl with a silicone spatula and beat the butter for two more minutes at medium speed. Add vanilla extract and / or fresh vanilla as well as a gener- ous pinch of salt. Beat briefly to mix.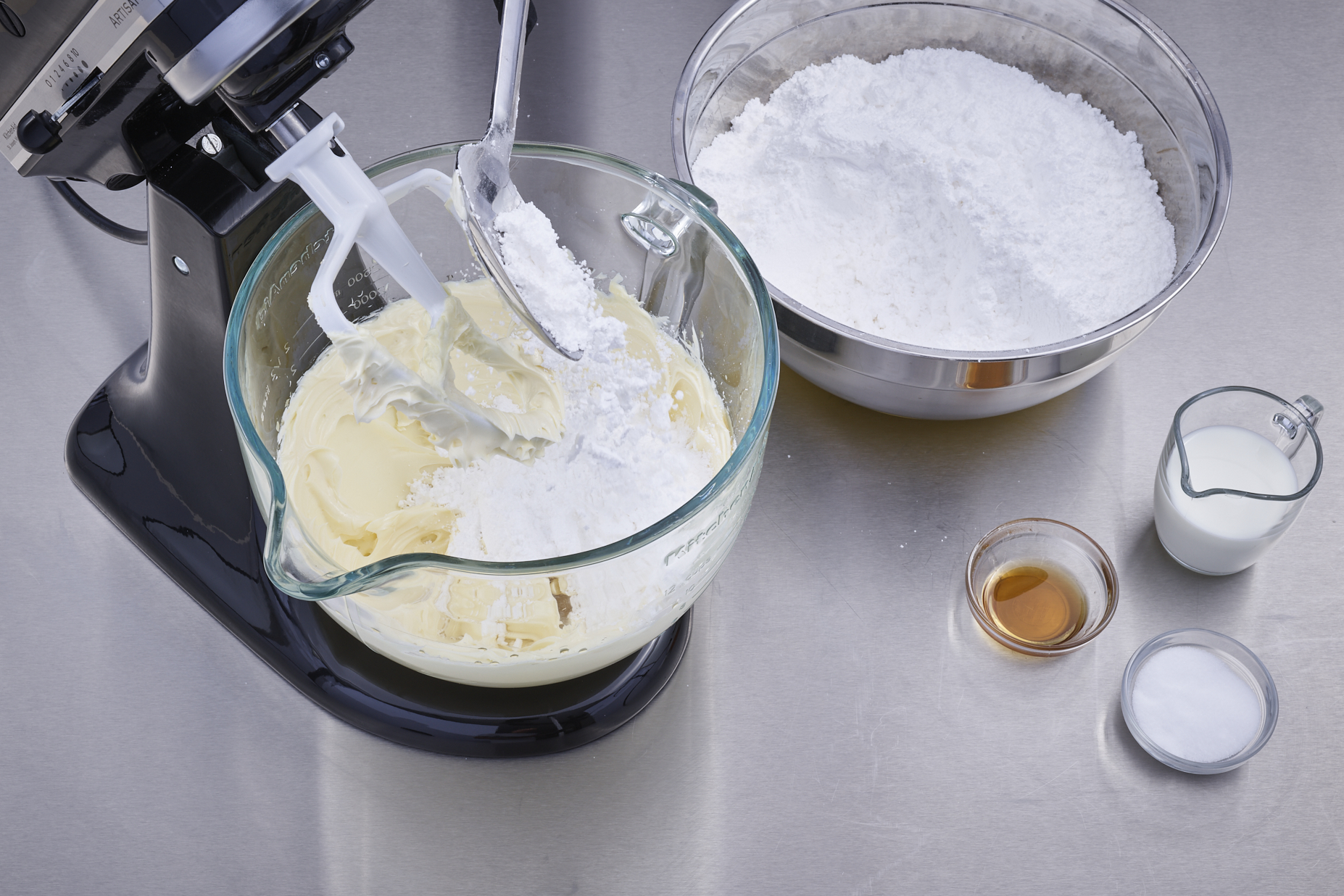 03
Add sifted powdered sugar, gradually incorporating it into the butter at low speed to prevent it from being whipped out of the bowl. Increase the speed to high and whip for 2 – 3 more minutes.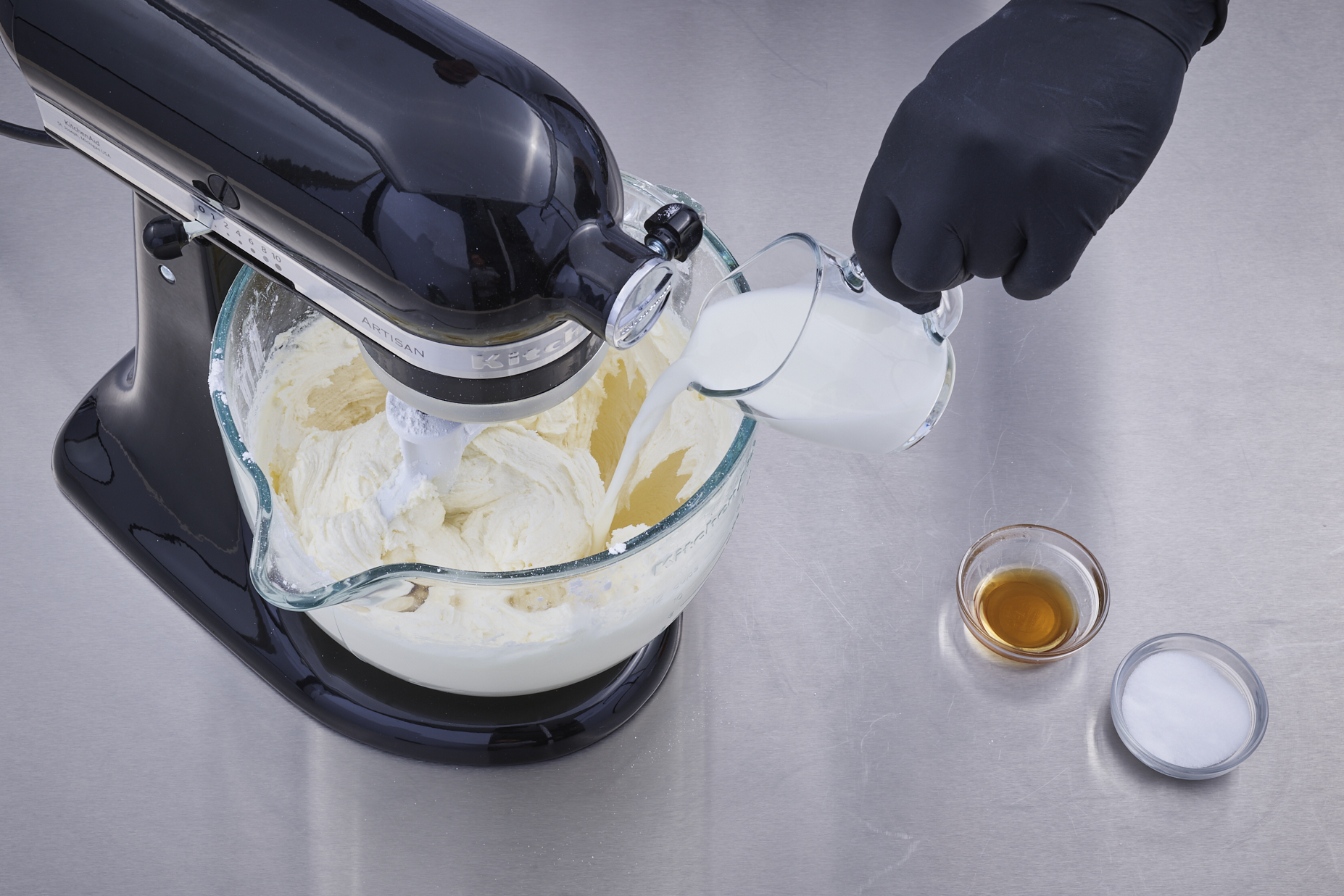 04
Adjust the consistency by adding a few tablespoons of cold milk.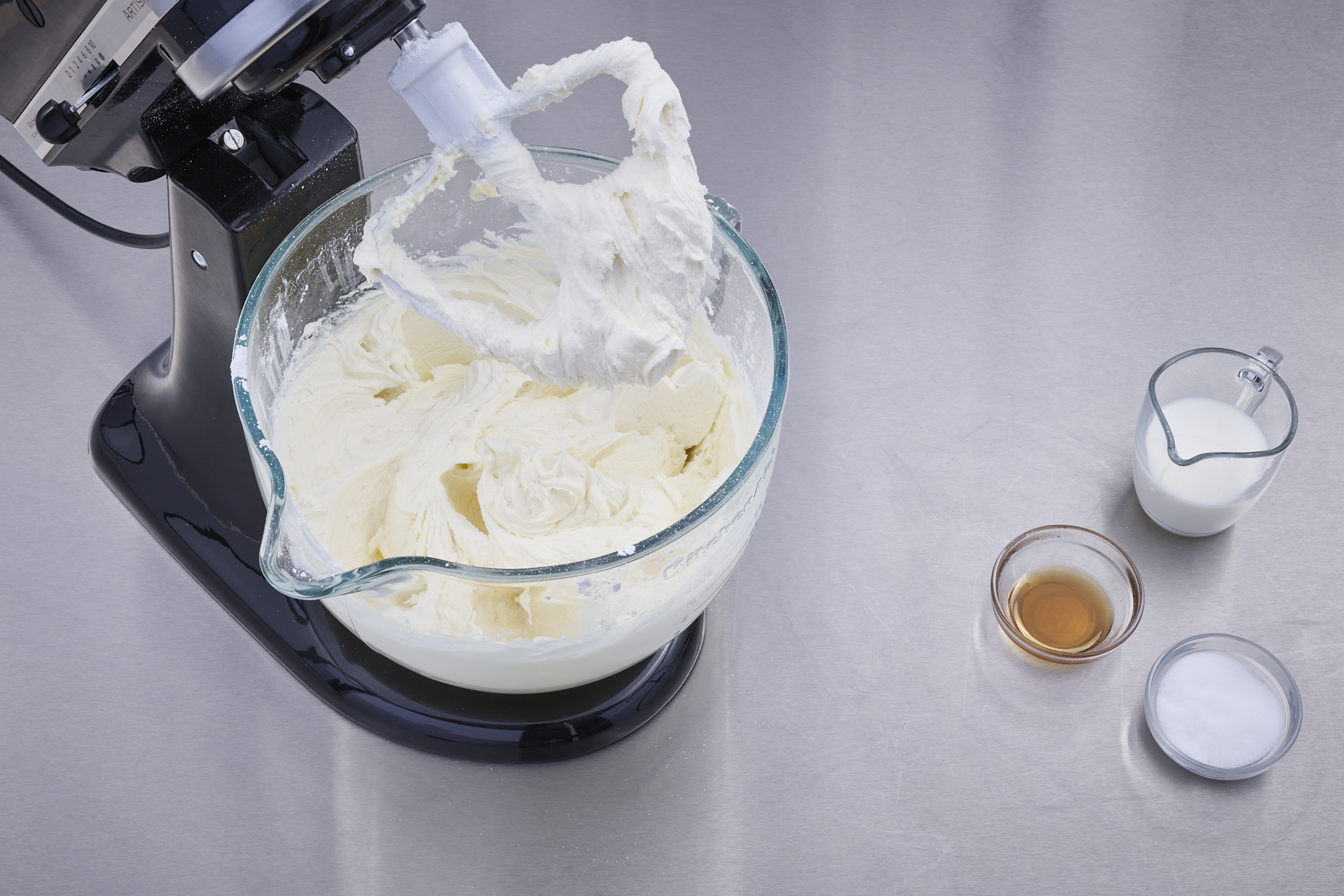 05
The finished buttercream should be light but free of air pockets. Add any desired colouring while beating at slow speed to prevent air from being mixed into it.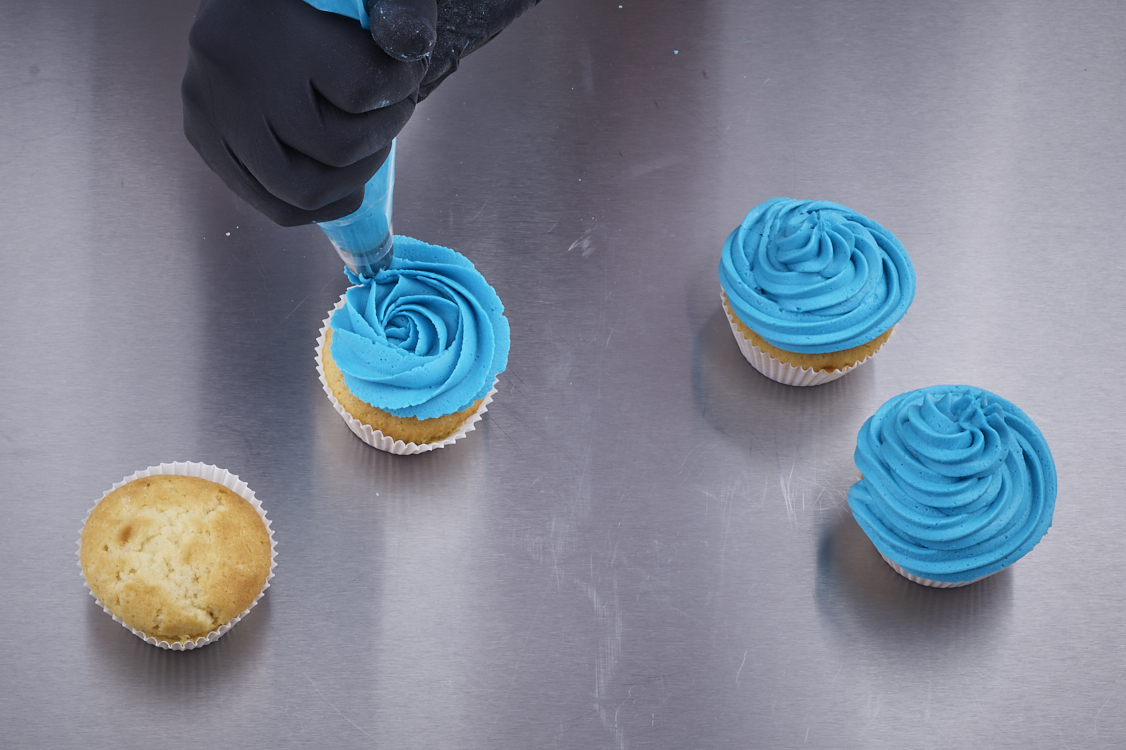 06
American buttercream forms a tender crust after a few hours, making it ideal for topping cupcakes. Desserts with buttercream should ideally be stored at a temperature of +4°C to +10°C.