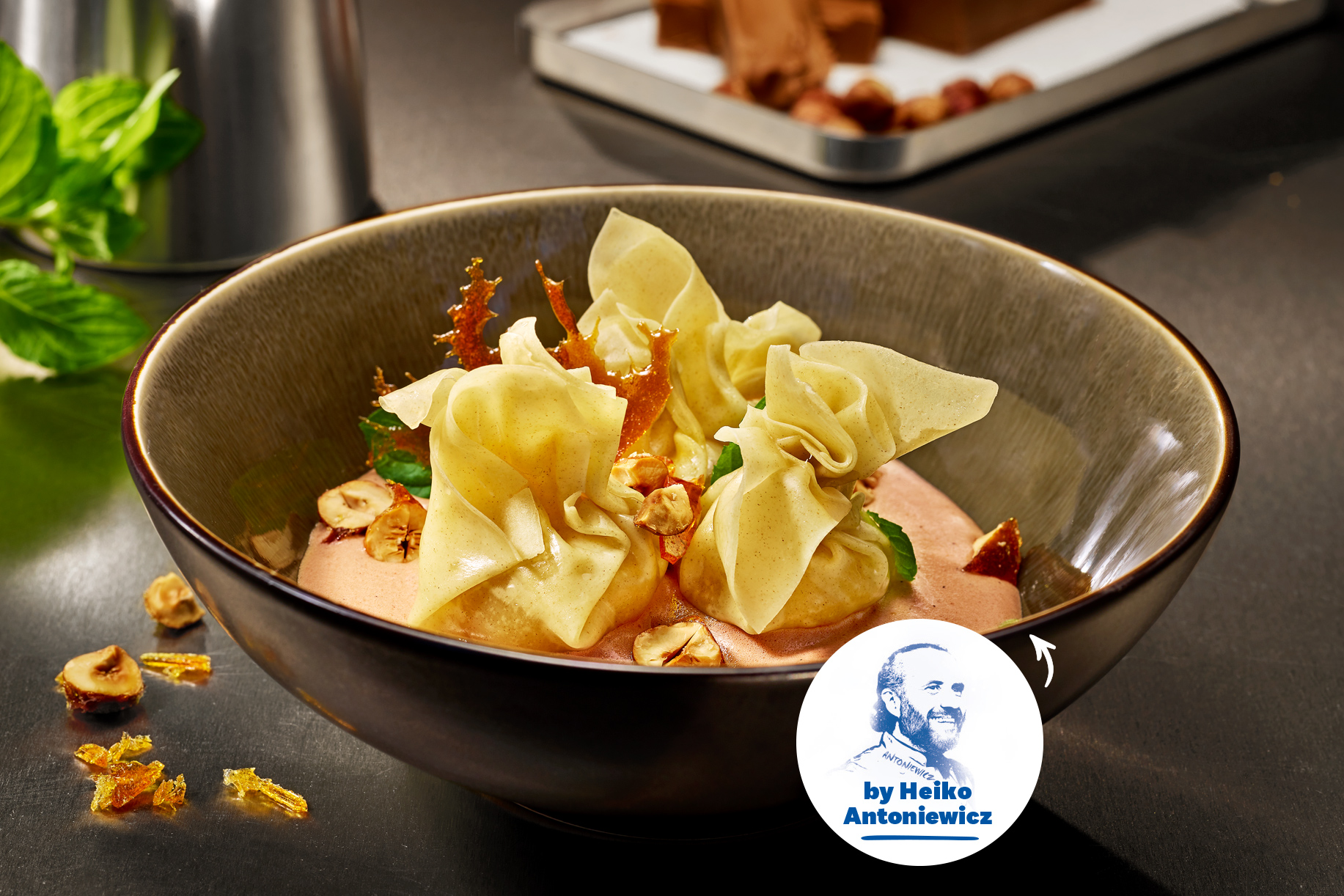 Ingredients
50 g sugar
60 ml hazelnut purée
4 leaves of gelatine, soaked in cold water
200 g sugar
100 g whole hazelnuts, shelled
30 Wonton pastry skins
200 g nougat
5 g salt
50 g mint, freshly picked
Instructions
Preparation
Heat the Oldenburger Full Cream Milk and mix in the sugar and hazelnut purée. Squeeze out the gelatine and dissolve it in the hazelnut milk. Place in a rectangular container, chill for at least 6 hours and then cut into cubes.
Making the Dim Sum
Bring the sugar to a boil with a little water and caramelise the hazelnuts. Leave to cool on paper or a baking mat. Wrap the cubes in Wonton skins, seal the corners with water, place on baking paper and steam for about 5 minutes.
Making the Nougat Cream
Heat the Oldenburger Chef's Cooking Cream and dissolve the nougat in it, season with salt and mix to form a creamy sauce. Pour the nougat cream into bowls and add dim sum.
The Final Touch
Serve garnished with crushed hazelnuts and mint leaves.
Tips from Chefs to Chefs

Use some toffee shards as additional garnish.