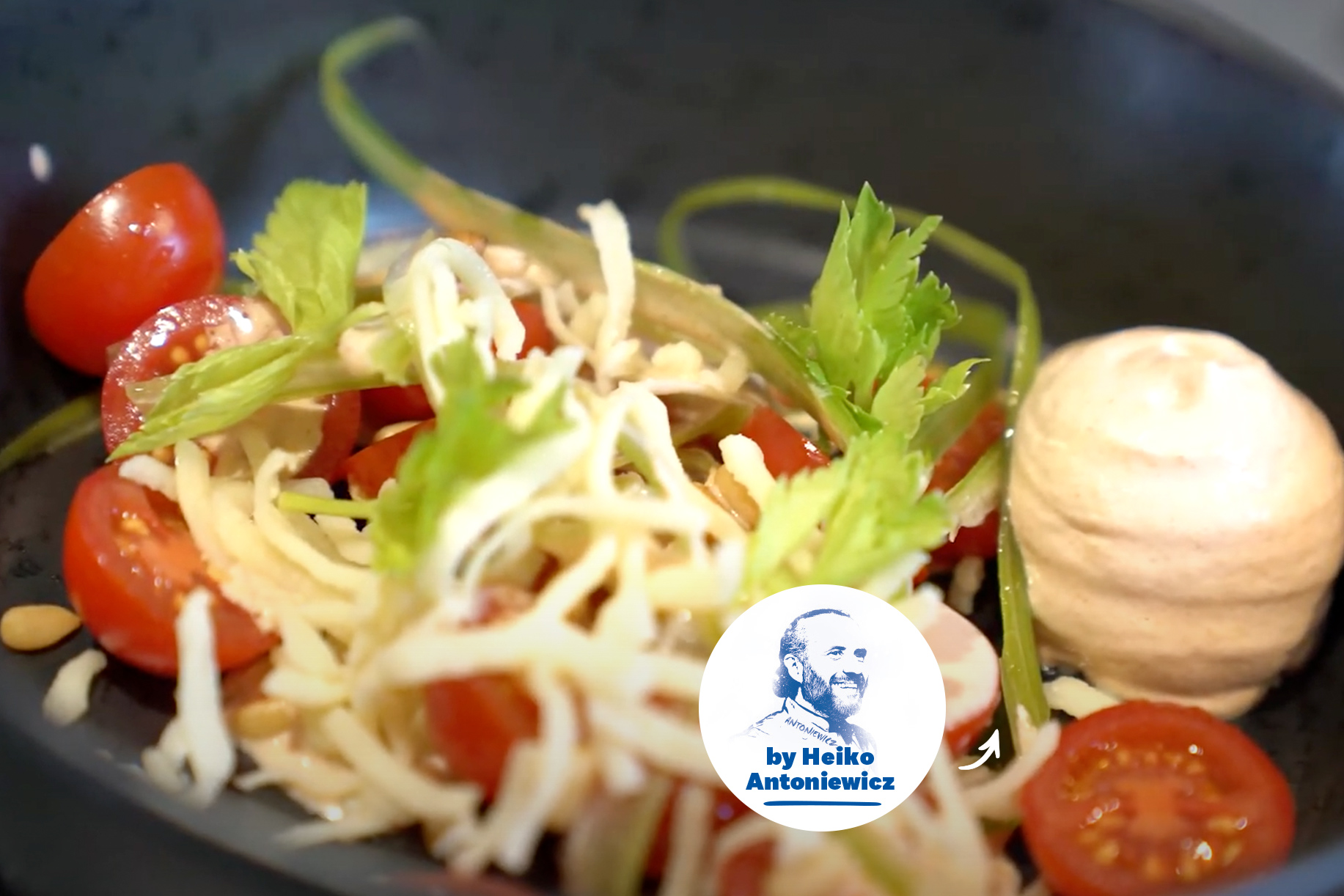 Ingredients
50 g sugar

30 g Chopped herbs such as parsley, chives and chervil
30 g Diced onion, blanched
20 ml Lime juice
10 g Sugar Salt and pepper
Instructions
A tasty, unexpected dressing makes the difference for a delicious salad. Cooking cream is an ideal basis for many creative variations - for example, combined with tomato paste and mustard or pepped up with soy sauce.
Preparation
Mix the ingredients together and season with salt and pepper.


Tips from Chefs to Chefs

A great idea is to use an espuma bottle to serve the dressing, which gives it a surprising texture and special look. Fill the bottle, attach two cartridges and shake well.