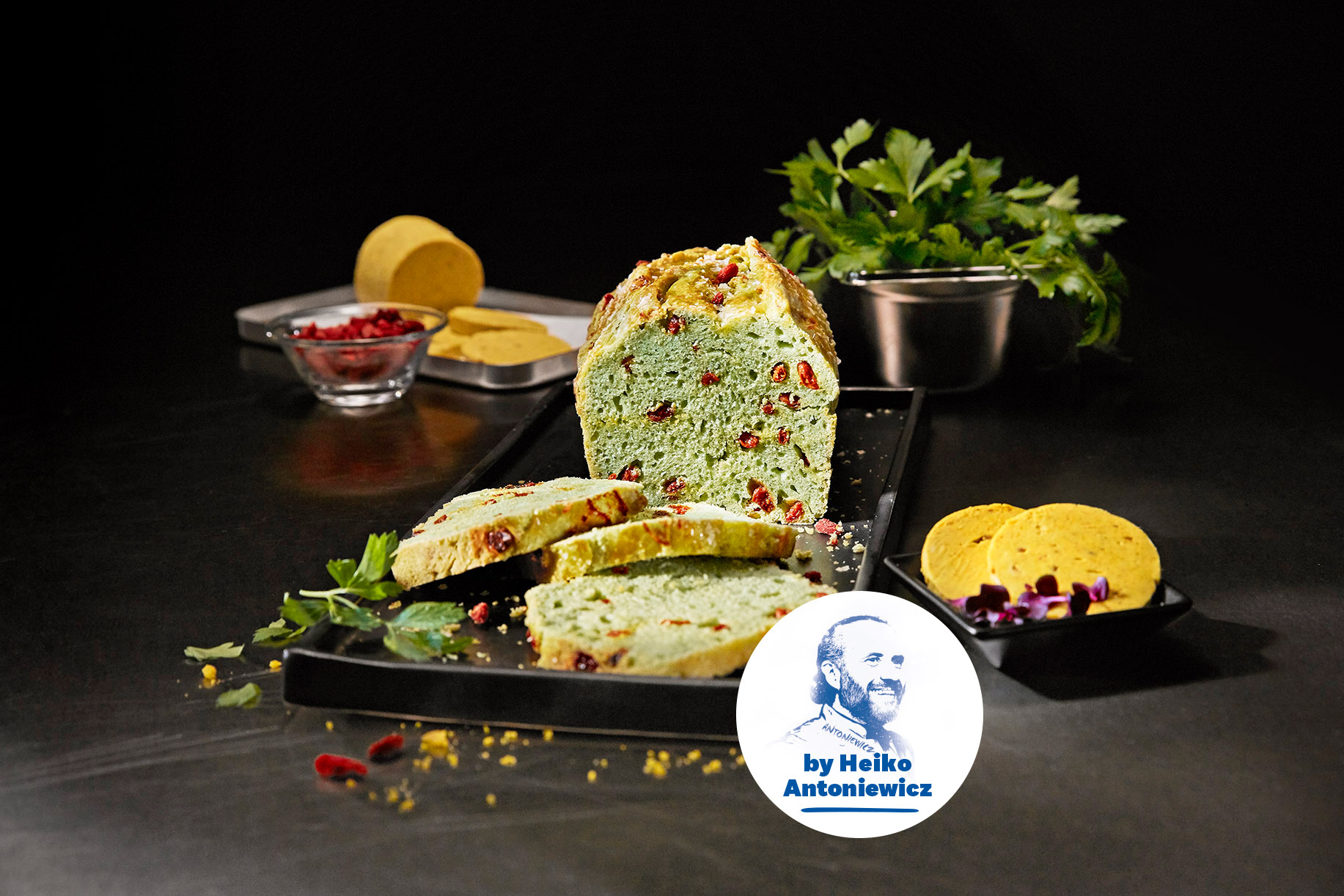 Ingredients
50 g sugar

60 g parsley leaves, chopped
20 g curry powder
750 g flour
42 g dry yeast
30 g sugar
4 eggs
6 g salt
50 g goji berries
sea salt
Instructions
Preperation
Melt about 200 g Oldenburger Butter, add parsley, then purée and refrigerate it. Mix the rest of the Oldenburger Butter with the curry powder and refrigerate this, too.
Making the Brioche
Mix the flour, yeast, sugar and Oldenburger Full Cream Milk into a dough and leave it to rise for about 30 minutes until the volume has roughly doubled. Add the eggs, parsley butter, salt and goji berries and knead into a smooth dough. Let the dough rise again until the volume has doubled. Put the dough in a buttered and floured pan and let it rise again. Brush with egg yolk and sprinkle with coarse sea salt. Bake at 200 °C for 40 – 50 minutes until golden yellow.
The Final Touch
Serve the parsley brioche with curried butter.
Tips from Chefs to Chefs

01. You can also serve it with banana-curry butter!
02. You can mould butter into attractive shapes using, for example, a biscuit cutter, a scoop, a butter stamp or a piping bag.