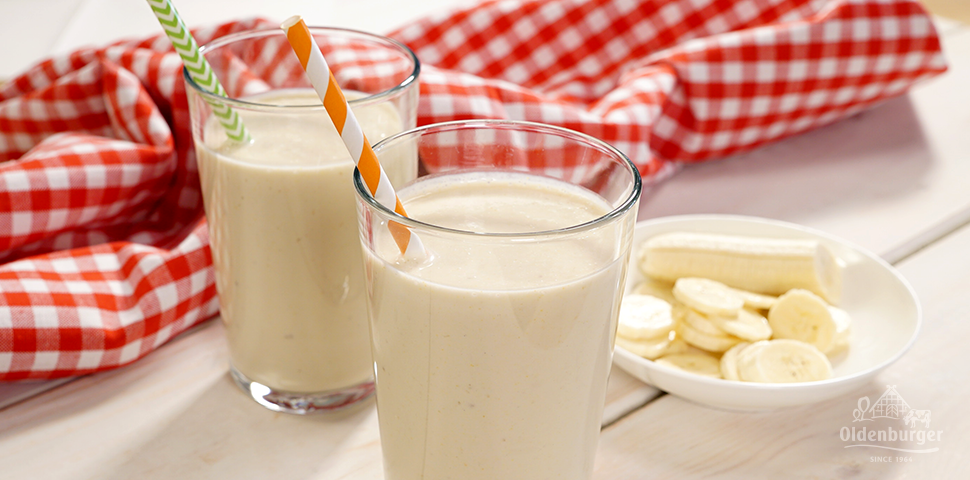 Ingredients
4 ripe bananas
2 tbsp lemon juice
2 tbsp brown sugar
¼ tbsp cinnamon powder
Instructions
Preparation
Peel bananas and cut roughly into pieces. Cut lemons in half and squeeze, removing any pips.
The Blending
Purée bananas in blender with lemon juice, sugar and cinnamon until very smooth. Then add Oldenburger Fullcream Milk and blend well for one minute, turning to highest speed at the end for extra froth.
The Final Touch
Pour into 4 glasses, add wide straws and serve immediately.

Tips from Chefs to Chefs

01. Milkshakes prepared with Milk will turn out nice and smooth with no additional cream needed.
02. Milkshakes tend to thicken quickly. Just add some extra milk and stir again in the blender before serving.