Heiko Antoniewicz
I truly love dairy products and couldn't imagine cooking without them. Butter, cream and cheese are genuine gifts of nature and the best imaginable flavour enhancers. They add body to any dish while naturally binding it. They're simply magical!
Textures play an extremely important role in German cuisine. Soups and sauces have to be smooth and creamy, casseroles fluffy and light, desserts soft and luscious, and cakes naturally firm yet delicate. Professional chefs need the right ingredients to accomplish all this.
Although dairy products may seem simple, there are enormous differences in quality. Products from Oldenburger are the result not only of decades of experience in producing and processing milk, but also of the accumulated knowledge and hands-on experience of countless chefs, bakers and pastry chefs that work together with Oldenburger.
This know-how, along with the unsurpassed natural flavour of milk from German pastures, has given rise to a range of top-quality dairy products "Made in Germany" that have been especially developed for professional use in kitchens around the world.
I can always depend on Oldenburger products for doing my job. Besides saving me valuable time, they make it easy for me to conjure up extraordinary culinary creations.
- Heiko Antoniewicz
Brand ambassador and culinary consultant for Oldenburger Professional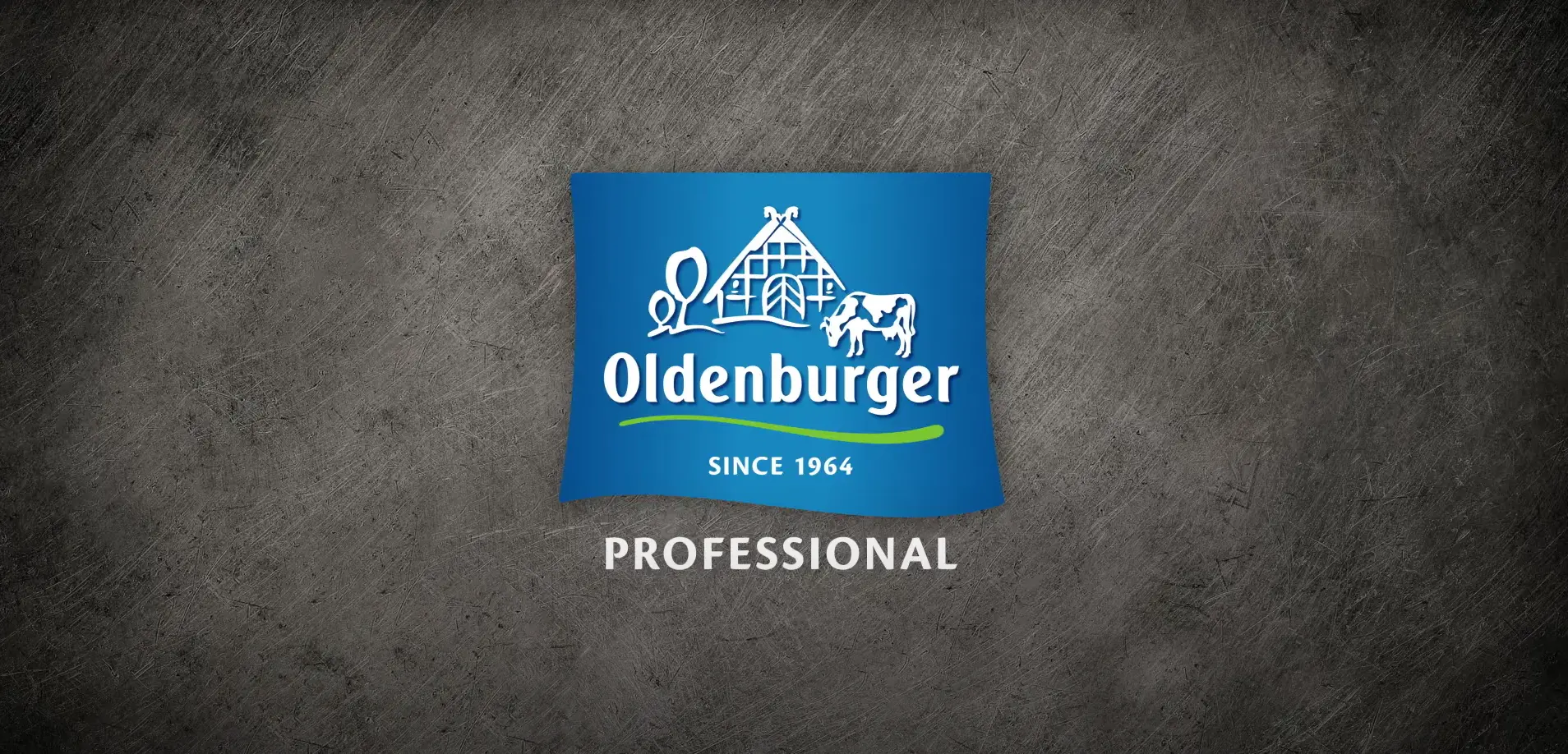 Who is Heiko Antoniewicz?
Michelin Star-awarded chef, successful author and creative mind


Germany's leading consultant for innovative culinary ideas


Two World Cookbook Awards for his books "Fingerfood" and "Bread"


"German Chef of the Year 2019"