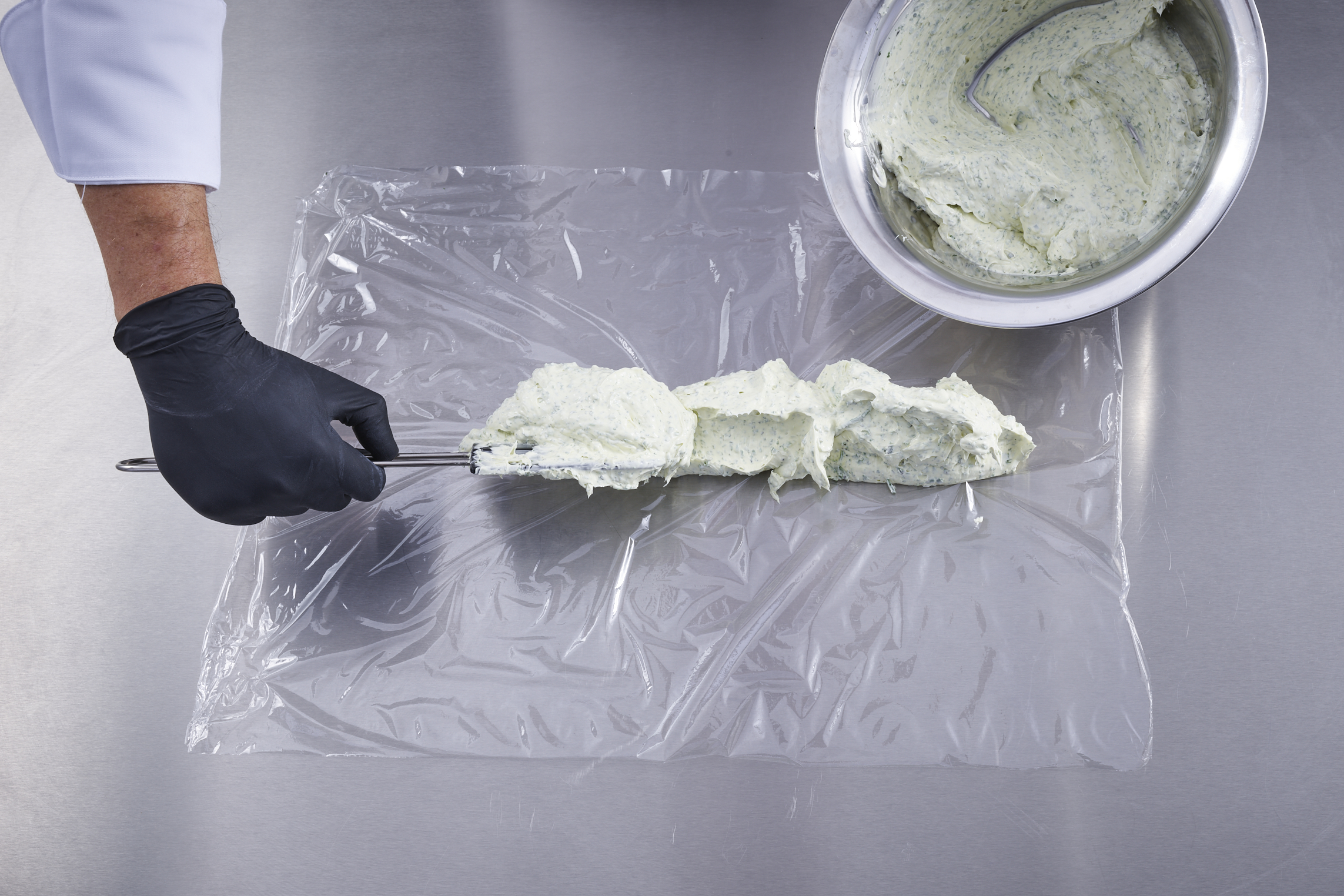 01
Evenly distribute the whipped and flavoured butter on a large piece of cling film.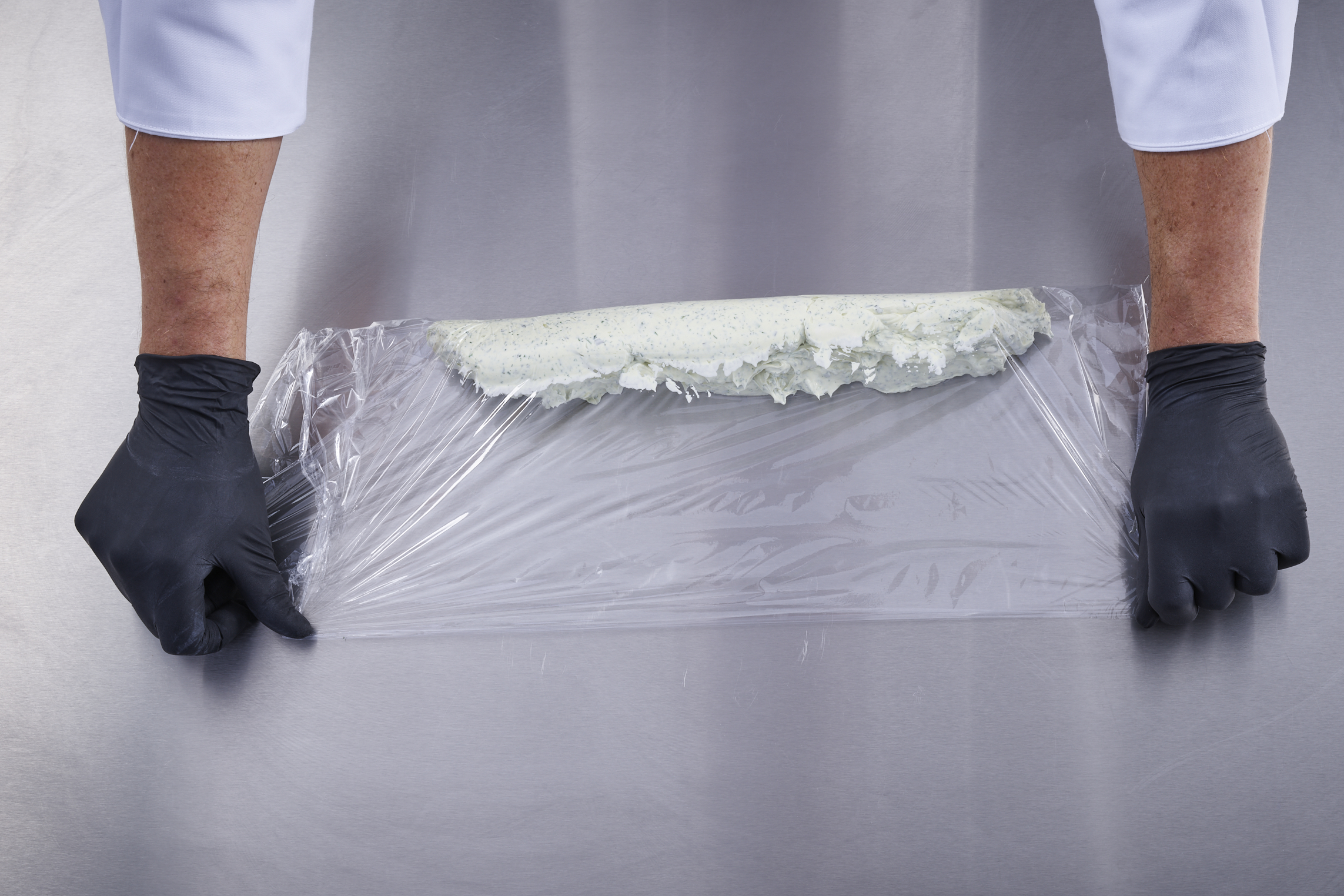 02
Fold the cling film over the the butter, aligning its edges.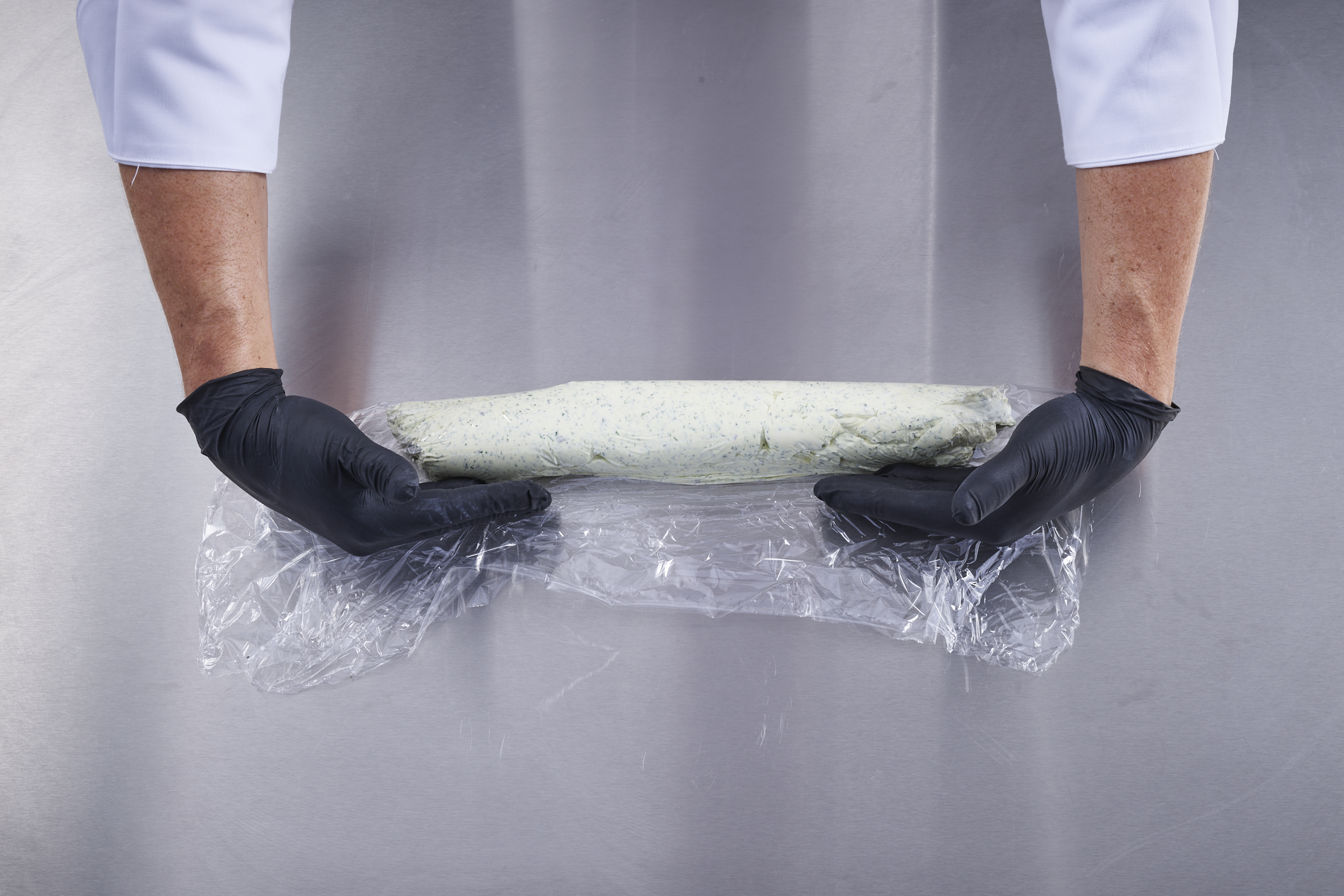 03
Gently press and tuck the upper layer of cling film under the butter.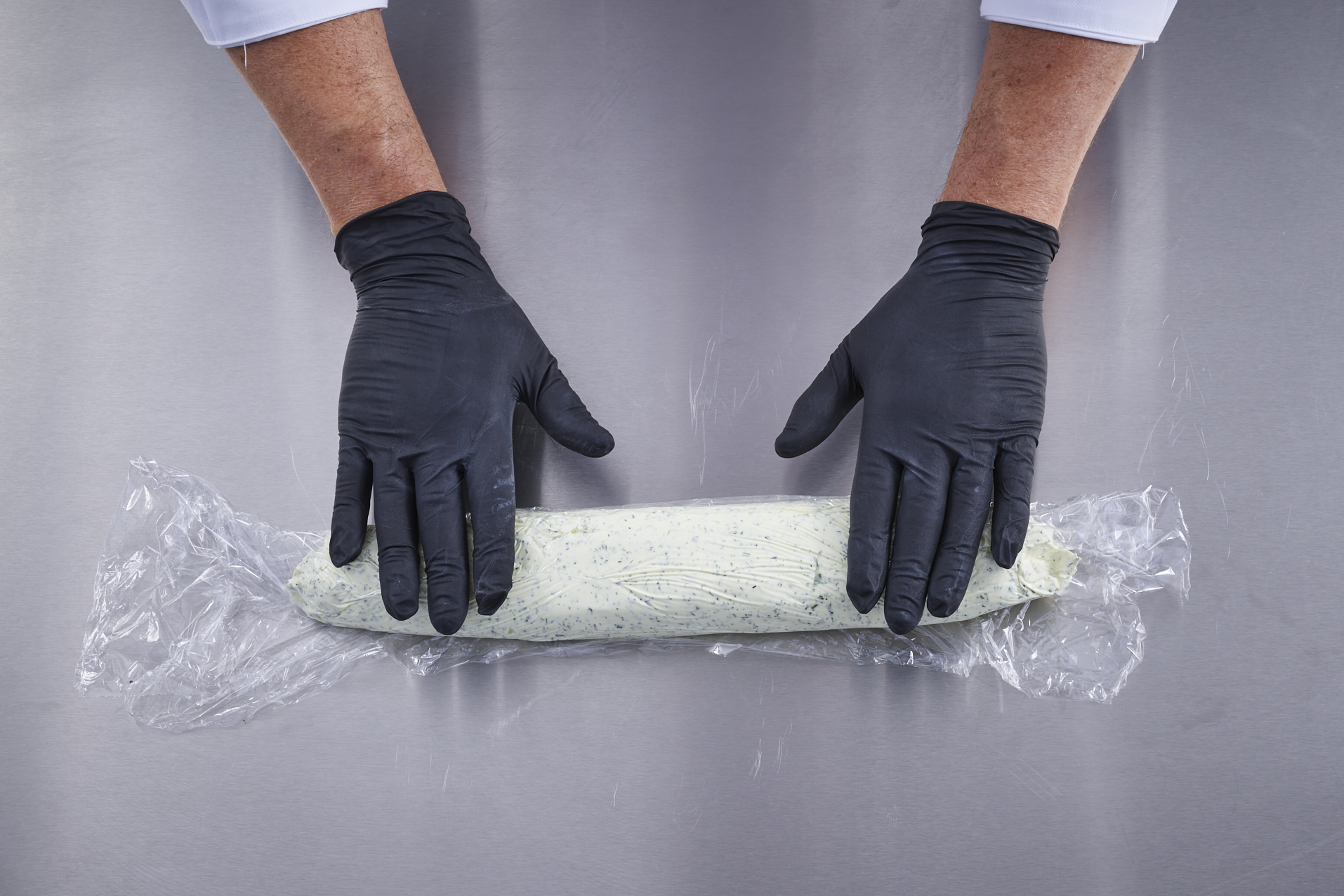 04
Roll butter to seal the cling film around it.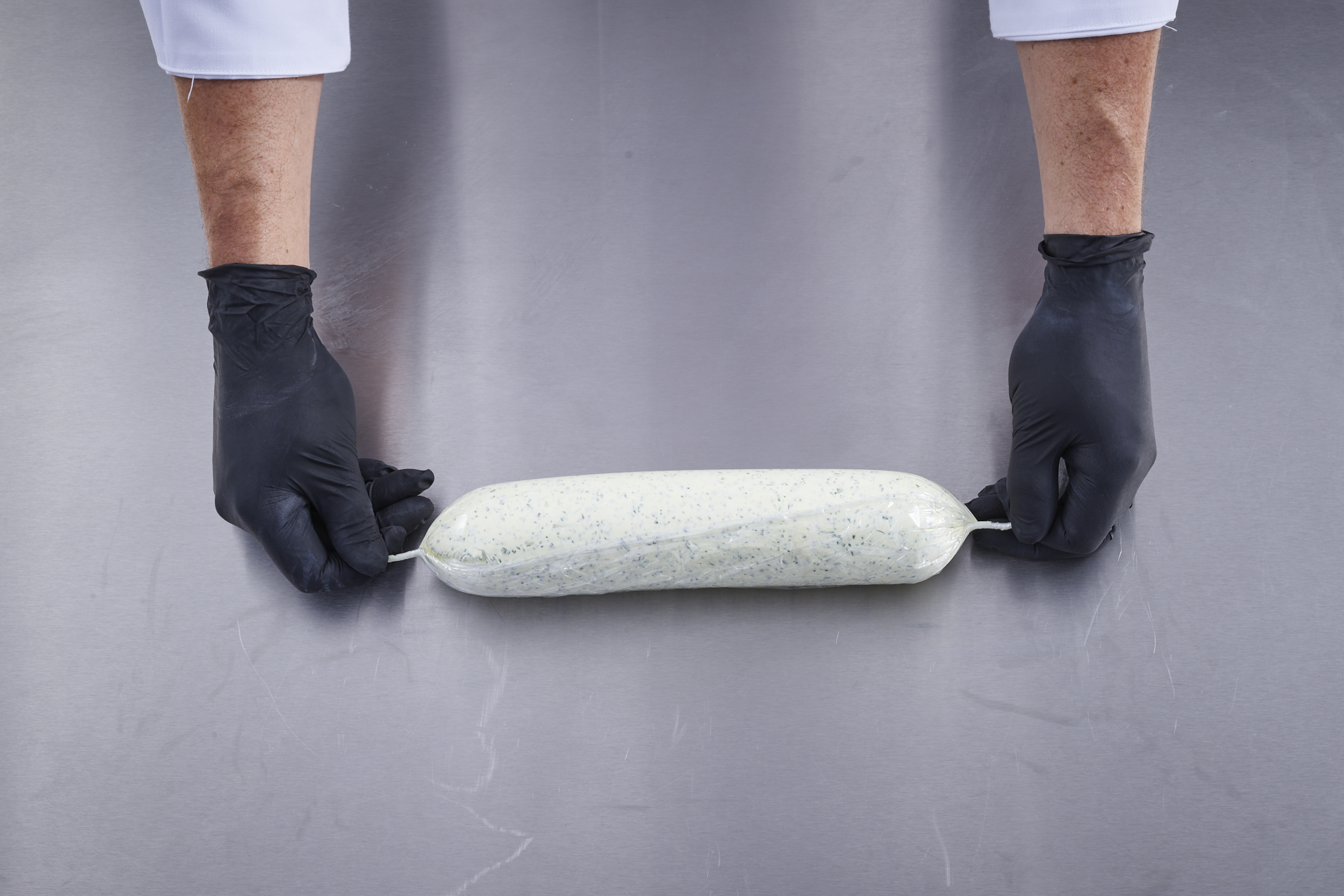 05
Grabbing both ends of the cling film, repeatedly roll the log on the work surface to creat a firm package and twist the ends tight.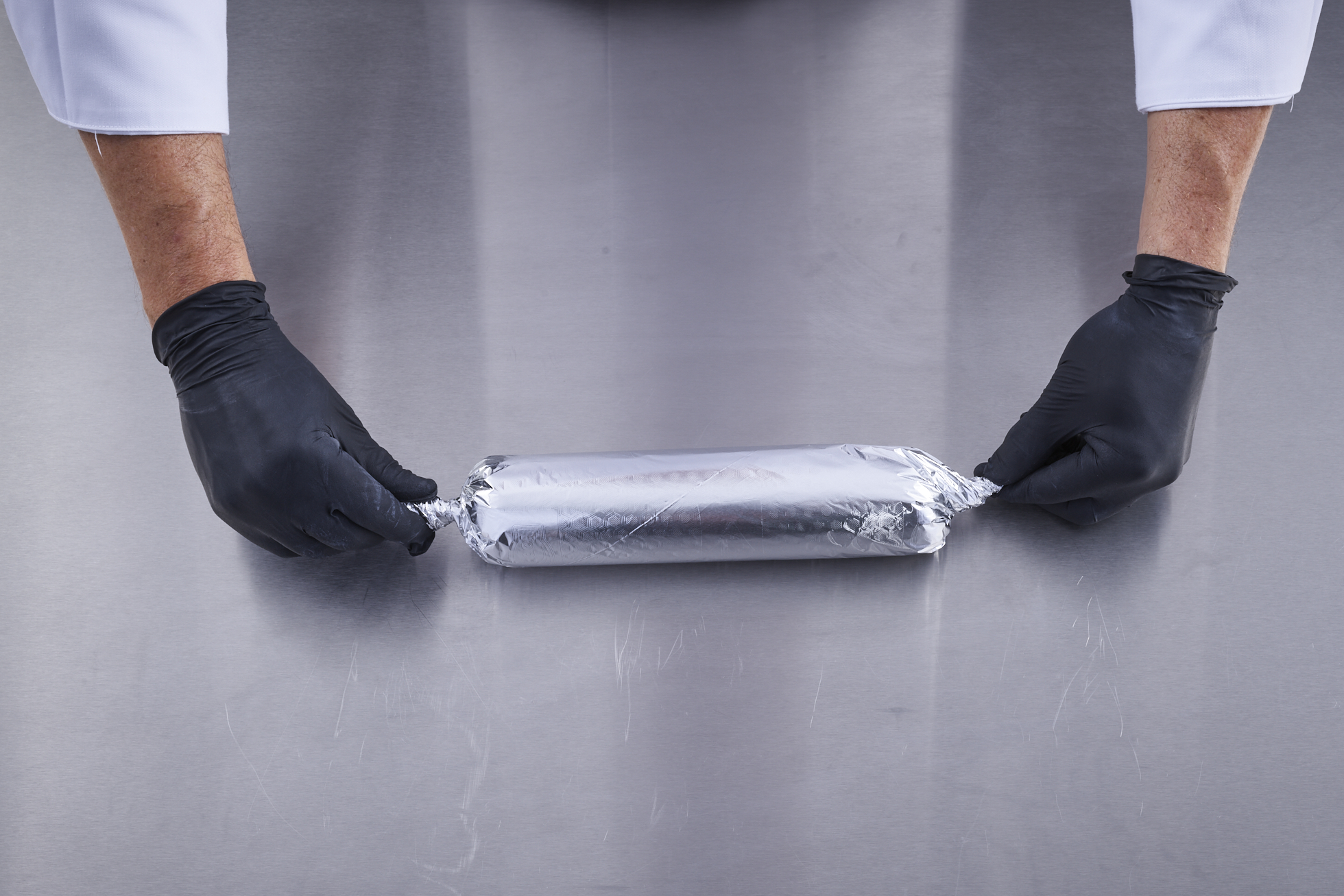 06
Wrap the butter log in aluminium foil and refrigerate or freeze.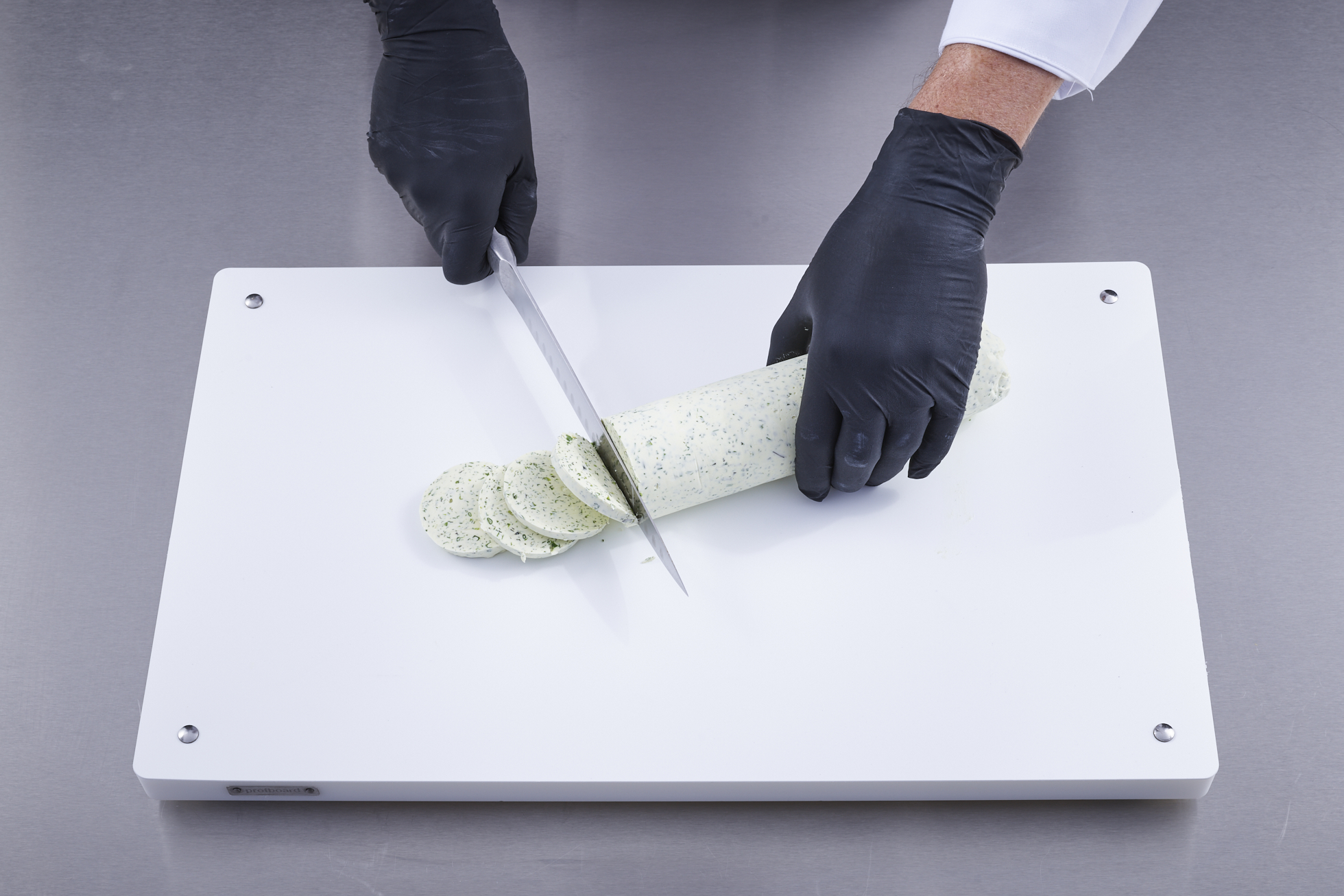 07
To slice, unpack the chilled butter and cut it with a warm, dry knife. If it is frozen, let it thaw in the refrigerator for five hours first.