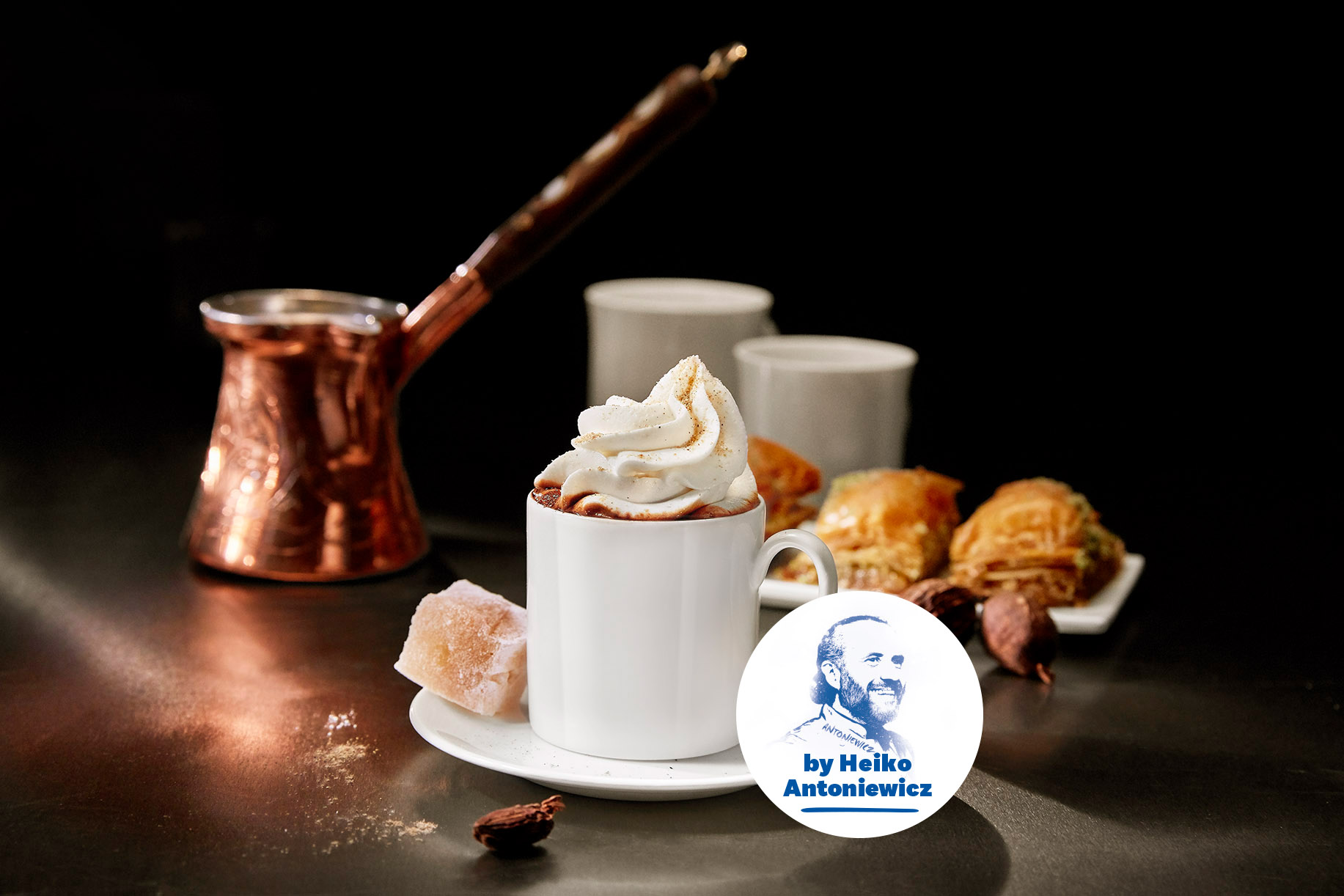 Ingredients
5 ml rose water black cardamom, finely grated

20 ml sugar syrup

10 g Antoniewicz Kaffeestaub (finely powdered coffee)

5 g brown cane sugar

1 cassia bud a little vanilla powder

4 g fig coffee, finely ground

150 ml water, cold cardamom powder



Instructions
Preparation
Season the Oldenburger SHANI Whipping Cream with rose water, cardamom and sugar syrup, then pour into a cream siphon, carbonate and refrigerate.
Making the Mocha
Put the Kaffeestaub, sugar and spices in a pot and mix with cold water. Heat slowly to dissolve the sugar. Bring to a boil once and skim off the foam. Bring the coffee to a boil again and leave to stand until the coffeegrounds have settled at the bottom of the pot. Allow to cool a little.
The Final Touch
Pour the mocha into a cup and serve it decorated with cardamom cream and sprinkled with cardamom powder.
Tips from Chefs to Chefs

You can also flavour the cream with spiced pumpkin, chai or hazelnut syrup.