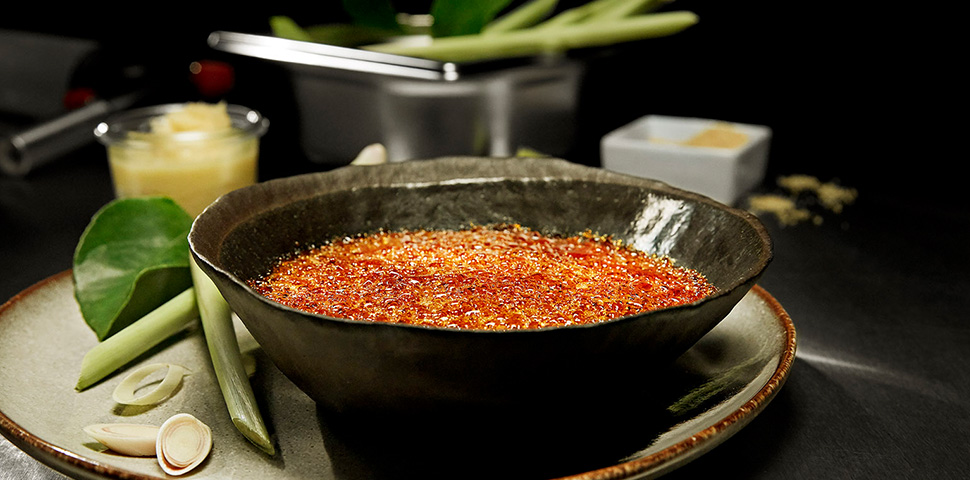 Ingredients
60 g Lemongrass paste
40 g Raw cane sugar
50 g Lime leaves fresh herbs (e.g. shiso)

50 g sugar
Instructions
Preparation
Heat the Oldenburger Crème Brûlée in a pot to 70°C while stirring.
Making the Crème Brûlée
Add the lemongrass paste to the warm crème brûlée, stirr it in and pour into heat-resistant moulds and let cool for at least three hours.
The Final Touch
Spri
nkle the crème brûlée with sugar and caramelise with a blow torch. Garnish with lemongrass and lime leaves.
Tips from Chefs to Chefs
For a zestier flavour, add some star anise and ginger in addition to the lemongrass paste.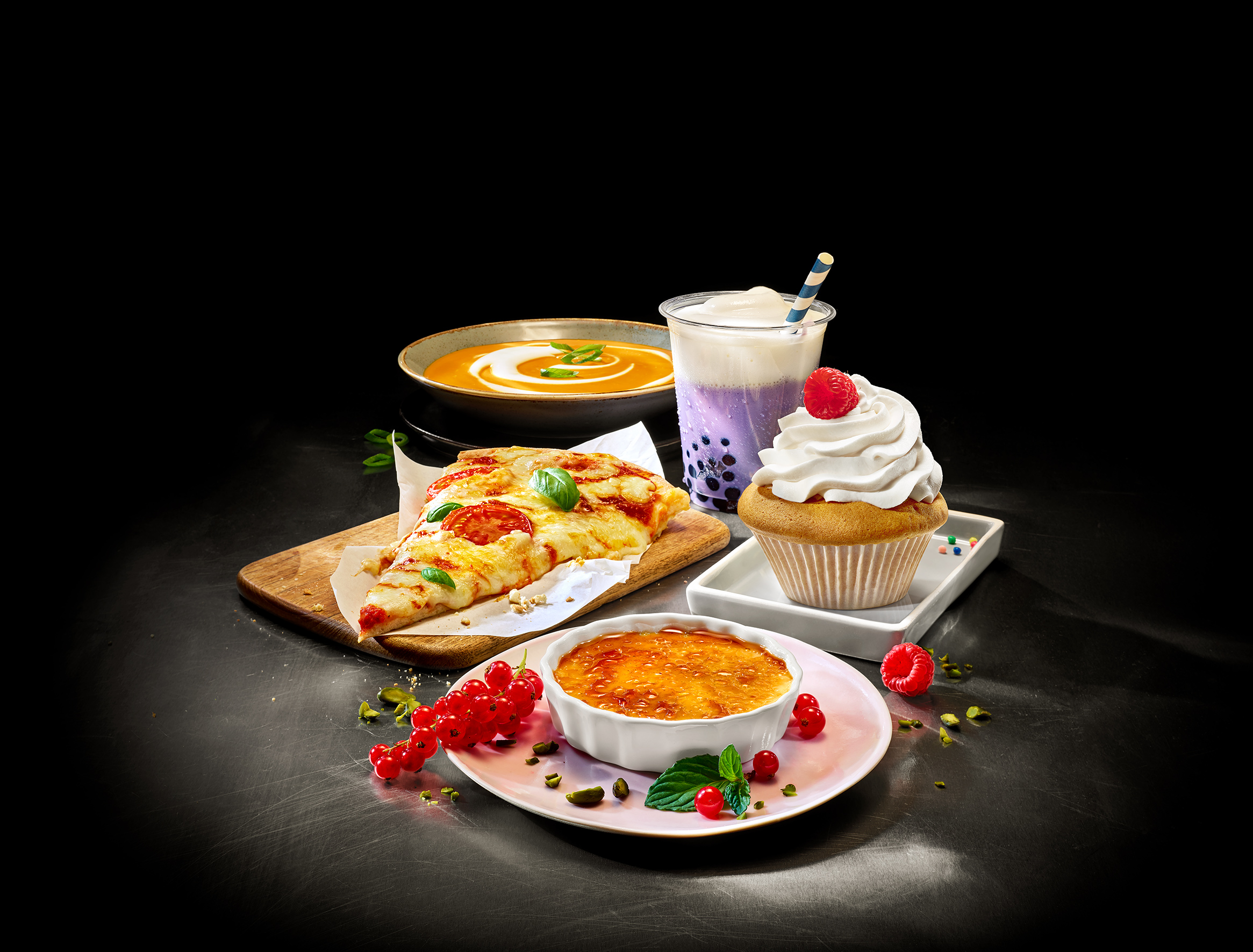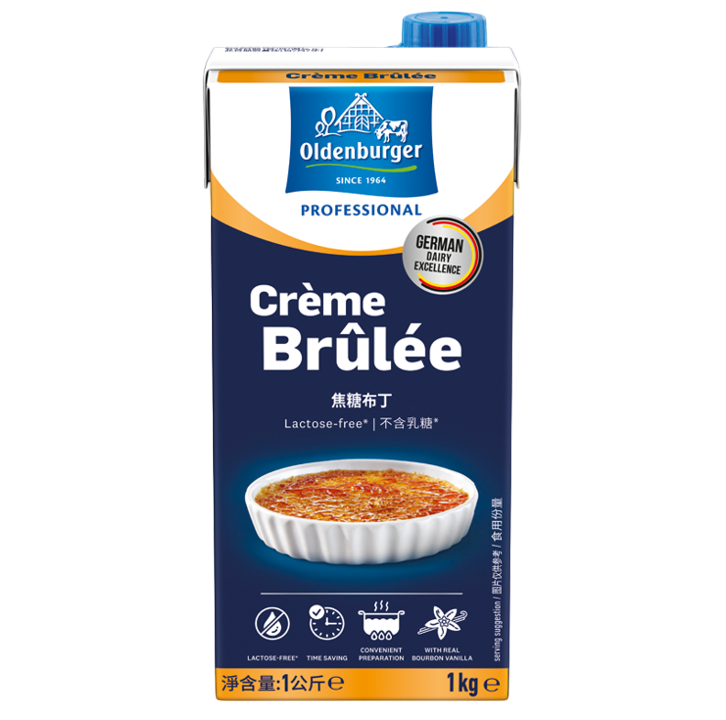 Oldenburger Crème Brûlée
lactose-free (lactose content: <0.01g / 100g)
time saving

convenient preparation

with real bourbon vanilla