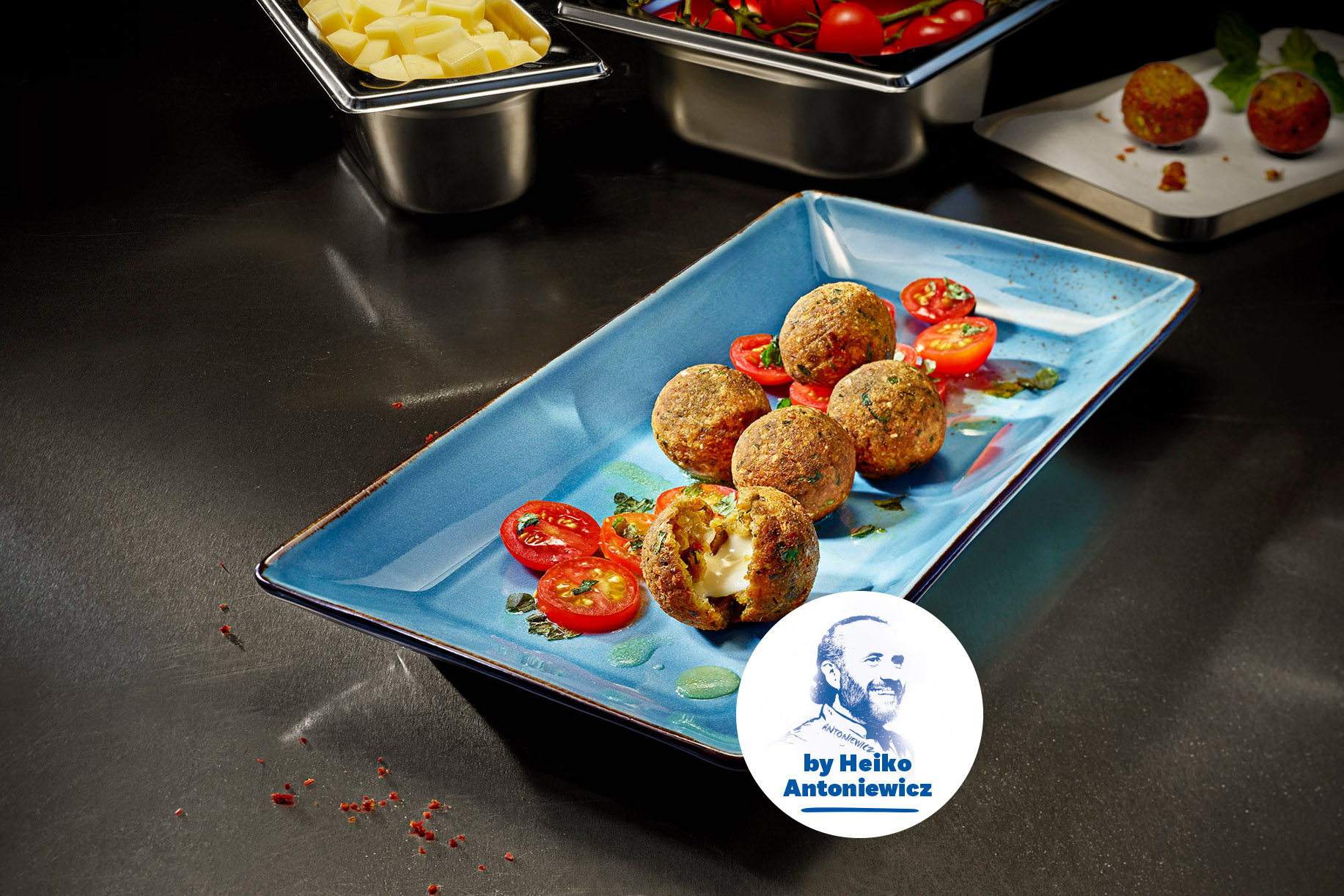 Ingredients
1.9 kg chickpeas (tinned), strained
4 garlic cloves, finely grated with salt
20 g baking powder
20 g cumin
10 g coriander seeds
10 g sumac
10 g garam masala
10 g chili flakes
10 g tahini
30 g parsley, chopped
20 ml lemon juice
300 g cherry tomatoes, sliced
100 ml light vinaigrette
100 g mint, finely chopped
Instructions
Preparation
Purée the chickpeas with the garlic, baking powder, spices, parsley and lemon juice.
Making the Falafel
Form about 50 balls and place one cube of Oldenburger Gouda in the centre of each. Fry them in a deep fryer.
The Final Touch
Arrange the sliced tomatoes on plates, sprinkle them with vinaigrette and place the falafel balls on top. Serve them garnished with mint.
Tips from Chefs to Chefs

Serve it with a spicy sour cream dip with chili flakes.