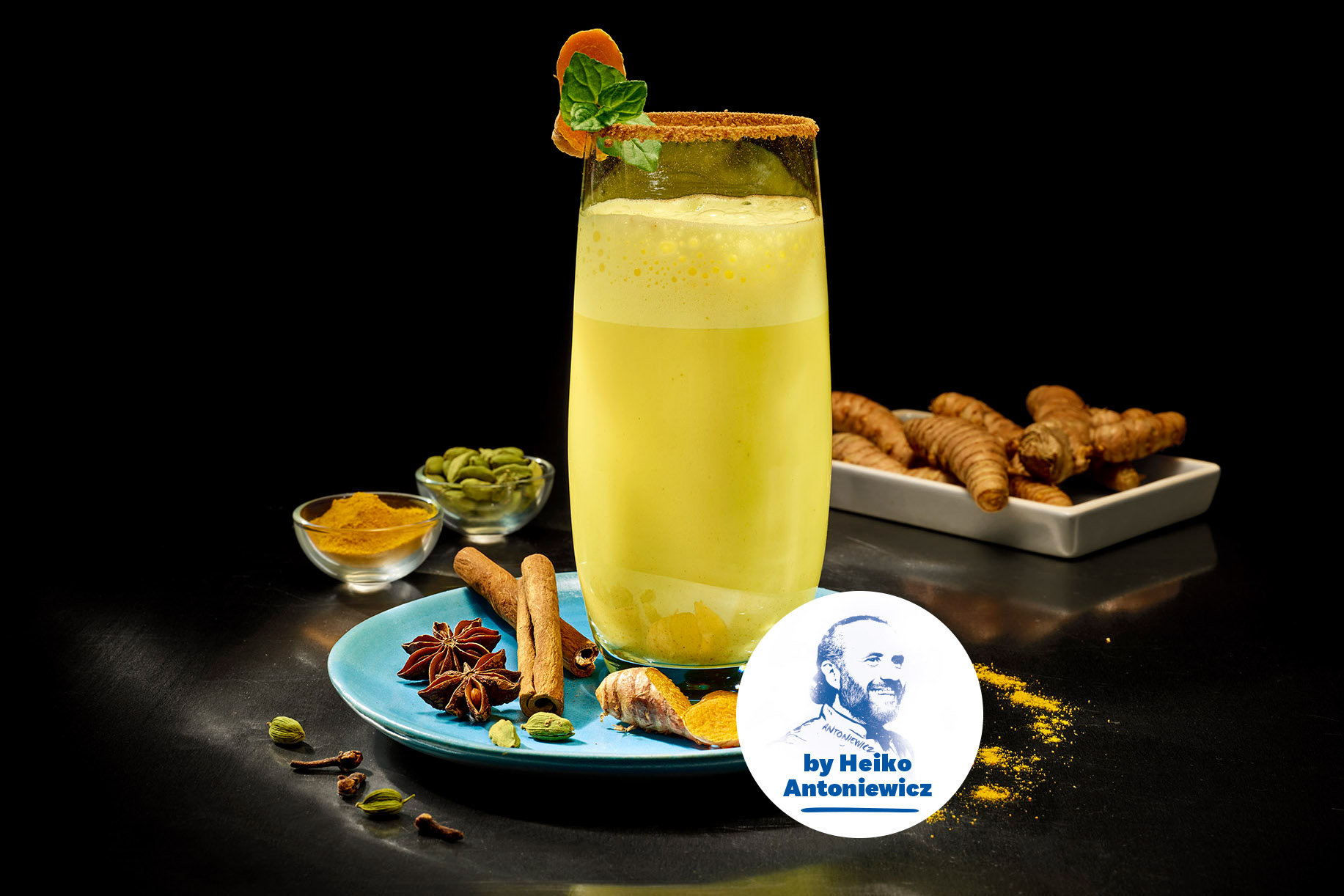 Ingredients
Milk
2 g Powdered turmeric

20 g Muscovado sugar

2 g Spice mixture (star anis, clove, cinnamon, cardamom, vanilla)
Garnish
Slice of turmeric root

Muscavado sugar

Cinnamon Mint tip



Instructions
Preparation
Mix the milk with the other ingredients and heat to 60 °C. Use a hand blender to foam it.
The Final Touch

Mix the cinnamon and muscovado sugar. Dip the rim of a latte glass in the mixture to coat it. Pour the warm "golden milk" into it and top with some foam. Place the slice of turmeric root on the rim and garnish with a mint tip.
Tips from Chefs to Chefs

Golden Milk can be perfectly combined with light fruit juices such as pineapple or mango.