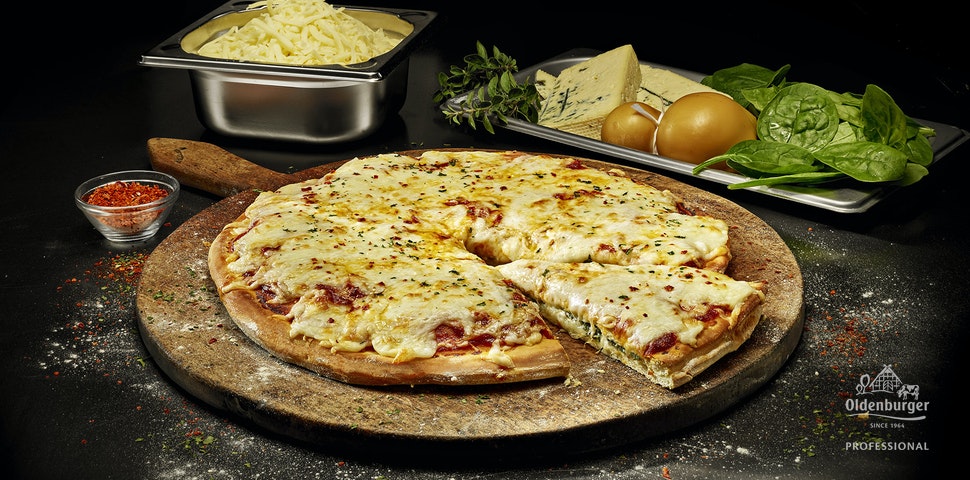 Ingredients
150 g Pizza dough
30 g Blue cheese
20 g Spinach
50 g Pizza dough
80 g Tomato sauce
23 g Provolone, grated
2 g Garlic
1 g Chili flakes
1 g Oregano
Instructions
Making the Pizza
Roll the balled pizza dough out into a circle about 25 cm in diameter. Top with blue cheese and spinach. Roll out the second ball of pizza dough into a slightly larger circle (about 26 cm in diameter) and lay it on top of the blue cheese and spinach. Press in the edges. Top with tomato sauce and the rest of the ingredients, then bake until done.
Baking the Pizza
Bake in a preheated oven, ideally on a pizza stone, at 350 °C for about 6 – 8 minutes.
Tips from Chefs to Chefs

Mix the cheeses, garlic, oregano and chili beforehand – this way you get a unique cheese blend.